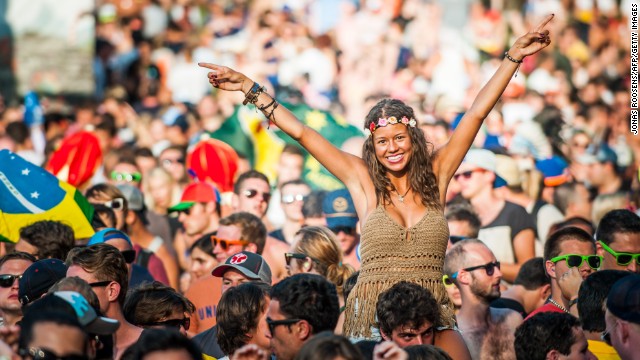 CMA Fest
The day after Lightning in a Bottle made their announcement, the Country Music Association canceled CMA Fest in Nashville.
"We know our fans near and far have hoped that the festival could safely return this summer, and while we are encouraged to see COVID-19 vaccines becoming more widely available, we still face several challenges that prevent us from bringing our fans around the world the CMA Fest experience they have come to expect," Sarah Trahern, CMA CEO isaid n a statement. "But rest assured, we have already started planning what will be the most epic celebration of country music next summer. Mark your calendars for CMA Fest June 9-12, 2022!"
BST Hyde Park
Burning Man
Tomorrowland
Dierks Bentley's Seven Peaks Music Festival
"I really could not be more bummed about it," Bentley said in his post. "We tried everything to make it happen, but Chaffee County has decided against lifting capacity restrictions."
New Orleans Jazz Fest
Concert tours
Roger Waters
Rage Against the Machine & Run the Jewels
Michael Bublé
Limp Bizkit
Increasing cases also caused Limp Bizkit to cancel their "Limited Last Minute Post Pandemic Popup Party Edition" tour as per an August 9 announcement.
Garth Brooks
"In July, I sincerely thought the pandemic was falling behind us, Garth Brooks said in a statement about restarting his summer stadium tour. "Now, watching this new wave, I realize we are still in the fight and I must do my part."