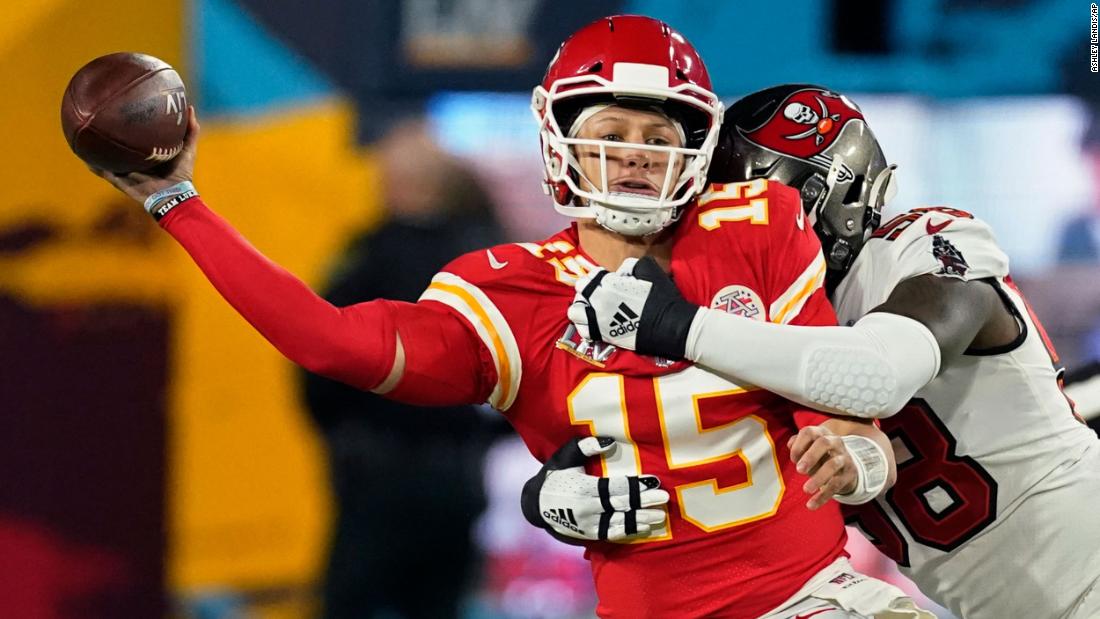 Updated 7:34 PM ET, Sun February 7, 2021
The Kansas City Chiefs had the best record in the NFL this season, and they're favored to win back-to-back Super Bowls on Sunday night.
But standing in their way is the greatest Super Bowl winner of them all.
Quarterback Tom Brady, with his record six Super Bowl titles, has led the Tampa Bay Buccaneers to the championship game in his first season with the team. Brady, 43, has been to the Super Bowl nine times before, all with the New England Patriots.
It should be one of the most intriguing quarterback matchups of all time. The Chiefs are led by superstar signal-caller Patrick Mahomes, last year's Super Bowl MVP. Mahomes, 25, could become the youngest starting quarterback to win multiple Super Bowl titles — a record that was set by a 26-year-old Brady in 2004.
Sunday night's game is being played at Tampa's Raymond James Stadium. This is the first time in Super Bowl history that one of the teams is playing in its home stadium.
Because of the coronavirus pandemic, there will only be around 25,000 fans allowed to attend the game — including 7,500 vaccinated health-care workers who were given free tickets by the NFL.