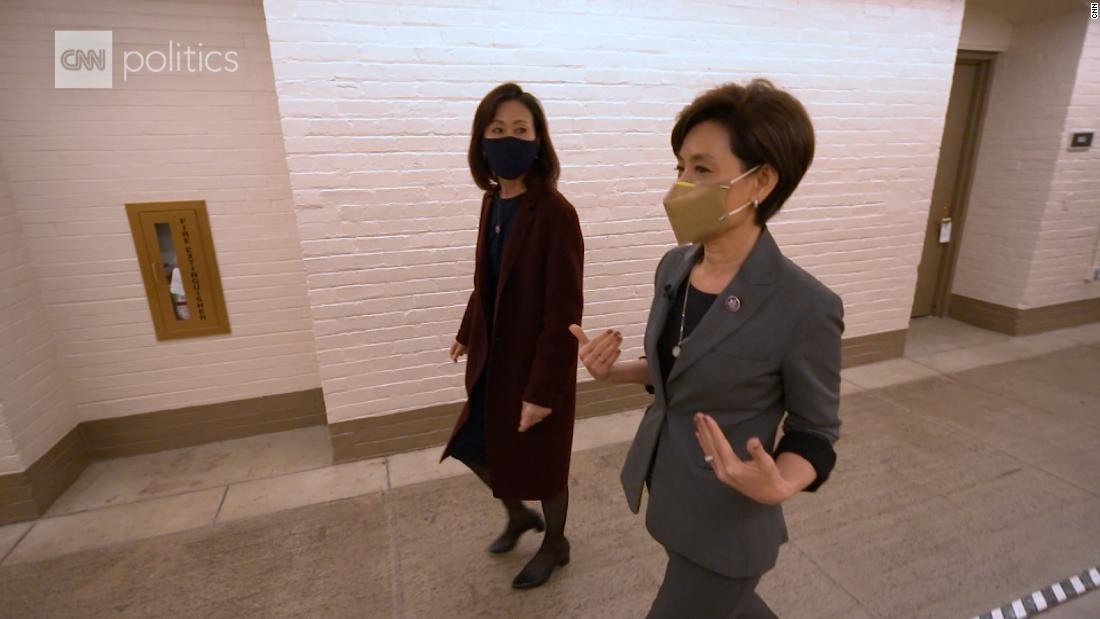 At the forum, Kim, responding to a question about the US' immigration crisis, said: "I don't want them here at all," referring to potential Chinese immigrants. "They steal our intellectual property, they give us coronavirus, they don't hold themselves accountable."
"And quite frankly, I can say that because I'm Korean," added Kim, who served as assistant administrator for the Small Business Administration under former President
Donald Trump
.
In response, Reps. Young Kim and Michelle Steel, both California Republicans, condemned Sery Kim's remarks and said they had spoken to her about them.
"Sery's comments were unacceptable and hurtful, especially at a time when hate targeting the (Asian Americans and Pacific Islanders) community is on the rise, and we made that clear to her today," Young Kim and Steel said in a statement to CNN.
Sery Kim told CNN in an interview on Thursday that her remarks the previous day "were directed at the Communist Party of China, and were not directed at Asian Americans, especially Chinese immigrants fleeing this oppressive regime."
"The biggest difference right now is people are filming it — and the media choosing to report it," she told the newspaper. "Asians have always faced violence. It's not worse than before."
Sery Kim confirmed she made those comments in an interview with CNN on Thursday.
Sery Kim added during the event: "I am Asian American and I have never felt discrimination because I blame China for the problems they have actually created."
Instead, the draft report found that the virus probably came to people through an animal, and likely started spreading no more than a month or two before it was noticed in December of 2019.
Independent researchers have also been saying this for months, and genomic testing of the virus indicates it was not engineered in a lab but passed naturally from animals — as did the SARS virus that infected 8,000 people globally in 2002-2004 before it was stopped.
CNN's Maggie Fox and Sandi Sidhu contributed to this report.
Source link