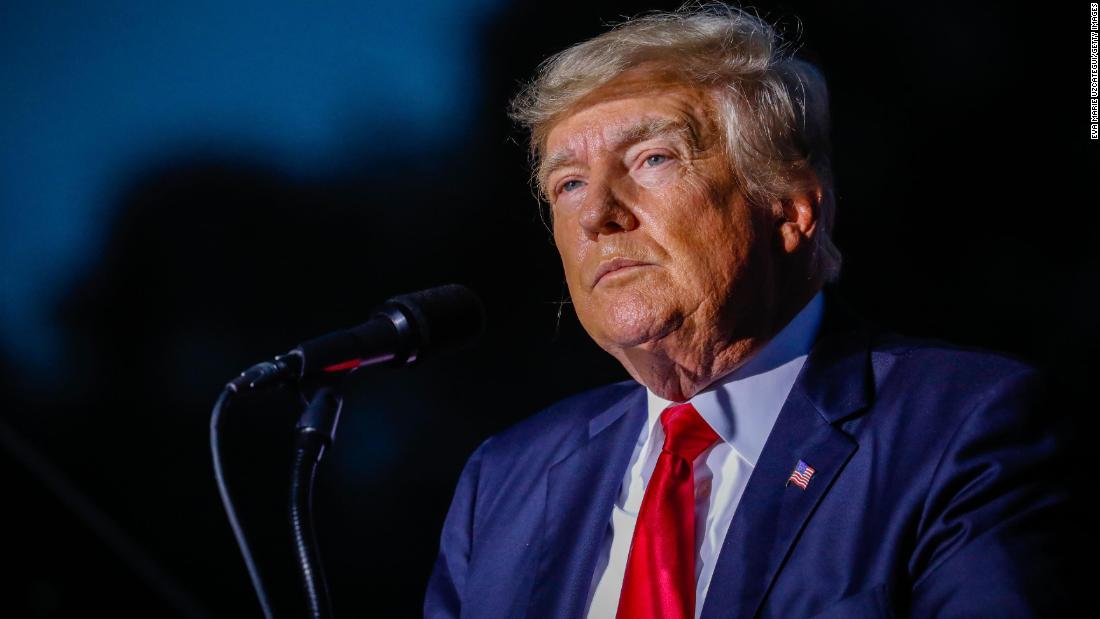 It's one of several meetings that have taken place with powerful Republicans as the
party waits
to hear if Trump has decided to run for reelection in 2024.
As GOP leaders lean into a potential second Trump election bid, they and all voters should be crystal clear about what they are signing up for if they stick with him.
This awareness is especially urgent now that the first round of books about the presidency of Donald Trump has been hitting stores in recent weeks. As expected, readers are offered a number of shocking revelations about behind-the-scenes moments in Trump's orbit that were even more chaotic than they looked on television screens or sounded in news reports. They're hearing about admissions from high-level officials about the dangers they perceived, particularly as Trump felt his grip on power slipping away.
Most recently, for example, we learned — via
reports
in CNN and the Washington Post of excerpts from Carol Leonnig and Philip Rucker's "I Alone Can Fix It: Donald J. Trump's Catastrophic Last Year"– that Gen. Mark Milley, chairman of the Joint Chiefs of Staff, had a "stomach-churning" feeling in the final days of the administration as he heard Trump's false allegations about voter fraud. The general told aides, according to the book, it was a "Reichstag moment" comparable to the 1933 attack on the German parliament building that Adolf Hitler used to establish his dictatorship and launch his terror on Europe.
These books come at the same time that Republican leaders seem to be doubling down on their recognition that Trump remains the most important leader of the Republican Party. But they — and all Americans — should see these accounts as an urgent reminder of recent tumultuous history, and a new warning of the risks that are all too foreseeable, should they help him return to power.
Of course, now the record is even more extensive. There is the entire history of his presidency, during which he was quite transparent about the rules of the office that he thought to be irrelevant to his personal success, and the lengths to which he was willing to go in political combat.
In the Leonnig and Rucker book we see how a high-ranking military official reportedly harbored real fears about a president who would ignore the results of a democratic election and seize power using force if necessary.
Yet there is enough solid reporting already, combined with the public record, to make clear his views about presidential power. If Trump decides to run again, and Republicans coalesce around him — with unshakeable and obsequious loyalty — as the head of their establishment, there shouldn't be room for them to claim how taken aback they are about the things he might be willing to do.
A vote for Trump is a vote for potentially unbridled presidential power. It is a conscious decision by a party that claims to champion small government to embolden a Commander-in-Chief who is eager to use that power — without checks and without balances.
Source link