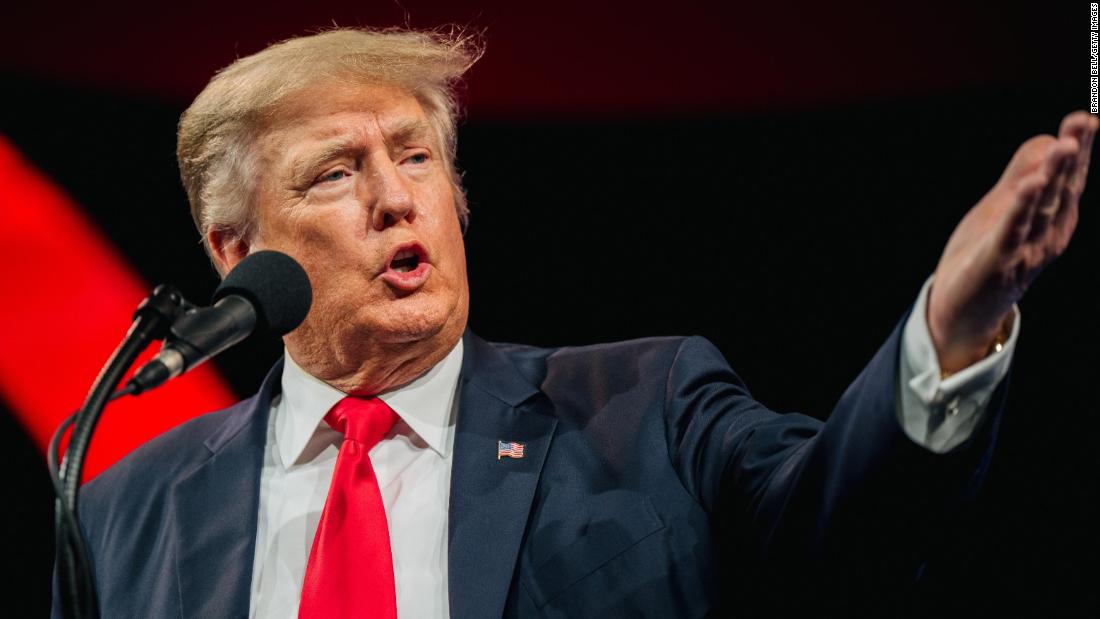 This week, a slew of bombshell books recounting the final days of Donald Trump's presidency crowded the headlines with jarring revelations from the recent past. And many Americans, weary of anxiety and sweltering through an overheated July, may have longed to ignore Faulkner — and reach instead for Don Henley's Grateful Dead-influenced counsel in "The Boys of Summer": "Don't look back, you can never look back."
If only that were possible.
One reason it is neither possible nor prudent to ignore the past, argued Nicole Hemmer, is that Trump — his loss of the presidency and two impeachments notwithstanding — remains overwhelmingly influential in the Republican Party, even as shocking new videos of the January 6 insurrection he summoned emerge almost daily. The party has continued to protect him, linking its fortunes to his, she wrote, and sustaining his Big Lie — that he, and not President Joe Biden, actually was the winner of the 2020 election — as part of a dangerous effort to undermine our democracy by staying in power.
She cited Michael Bender's assessment in "Frankly, We Did Win this Election: The Inside Story of How Trump Lost," noting that "Trump was not being buffeted by chaotic winds, but rather
bubble-wrapped by a party that sought to protect his power
, and theirs, at any cost. Every step of the way … Republicans stepped in to save him."
Trump met Thursday at his New Jersey golf club with House Minority Leader Kevin McCarthy, who has stalled on naming Republicans to serve on the Democratic-led House select committee to investigate the January 6 insurrection. Hemmer opined: "McCarthy's flip-flopping on the House select committee likely reflects not a wobbliness on support for Trump, but merely uncertainty over how best to protect him."
More smart takes:
A troubling vaccine impasse
Further perspective on Covid:
Dueling Texas tactics
Read more:
Richard Branson's space jaunt
An unprecedented water crisis
Another important view:
What the US should do about Cuba and Haiti
What 2021 is showing us about Black lives mattering
Don't miss:
Our summer of superhero reinvention
Disney's "Black Widow," the first Marvel movie in theaters in two years, is now the highest grossing film of the Covid era so far. Scarlett Johansson and Florence Pugh's turns in the film have people talking about everything from #MeToo to whether Pugh's character is what "Little Women" character Amy March would be like if she tried to kill Laurie instead of marrying him.
For Roy Schwartz, "Black Widow" is only one of a slate of superhero films and TV offerings that fit our political times. All share a common theme of reinvention a lot of us identify with these days, he wrote.
Source link