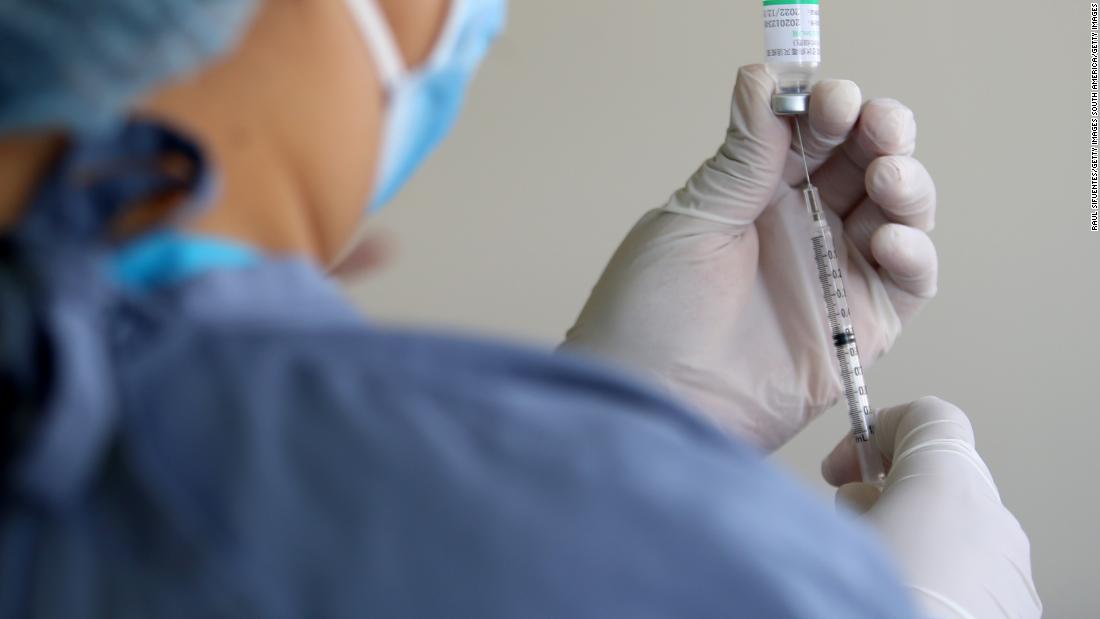 And nurse Keisha Prevatt-Gomez, who
became
the first frontline health worker to be vaccinated in Trinidad and Tobago this week, described "anxiously waiting" for the pandemic to hit. She
"worked feverishly"
alongside her colleagues to minimize the risk of cross-contamination in medical facilities.
Frontline health workers around the world deserve our endless gratitude for their bravery and sacrifice during the pandemic.
But platitudes are not enough.
What Harriet, Sana, Keisha and other health heroes need more than anything is protection against the disease they fight every day.
And among the best protections available today is the one offered by vaccines.
Vaccine equity has become Covid-19's defining issue.
At the pandemic's onset, drastic shortages of personal protective equipment endangered health workers worldwide. It was an outrage that these workers were on the front lines, saving lives at the risk of their own. Fast forward to 2021, many of those same health workers now lack the protection offered by vaccines.
But we will not defeat the pandemic if countries go it alone. There are compelling moral, scientific and economic reasons why.
And fortunately a solution exists: supporting equity.
Meanwhile, COVAX is securing vaccine doses through advance purchase agreements with manufacturers, which will soon be administered in low- and middle-income countries.
But this groundswell of solidarity must be backed by action and resources.
But this is just the start.
Not enough doses exist to meet the global demand. Moreover, virus mutations pose new and continuing threats, while the need for more effective and affordable tests and treatments must still be met.
Pharmaceutical companies must ensure the affordability and accessibility of vaccines, knowing that this will safeguard the health of all people around the world and allow economic recovery to begin.
But new tools alone will not bring the pandemic to an end.
Covid has lifted the veil on a broad-based lack of investment and commitment in health. World leaders need to invest more in public health, implement systems to detect crises before they emerge and plan for future pandemics. Countries also need to make sure their health care systems are safe, equitable and affordable.
We must keep championing science and strive to protect it from its foes, who have spread disinformation about the danger of the virus and called into question vaccines, masks and other public health measures that are proven to be effective.
Combined, this has caused needless suffering and stymied response and recovery efforts globally.
One year into this pandemic, we know a lot more about the virus, from its ability to spread to the threat posed by mutations. We know how to diagnose it, treat it and, now, vaccinate people against it.
It is only by doing these things more equitably and efficiently that we can leave the pain of Covid-19 behind, protect heroes like Harriet, Sana and Keisha, and help the world set out on the road to recovery.
Source link