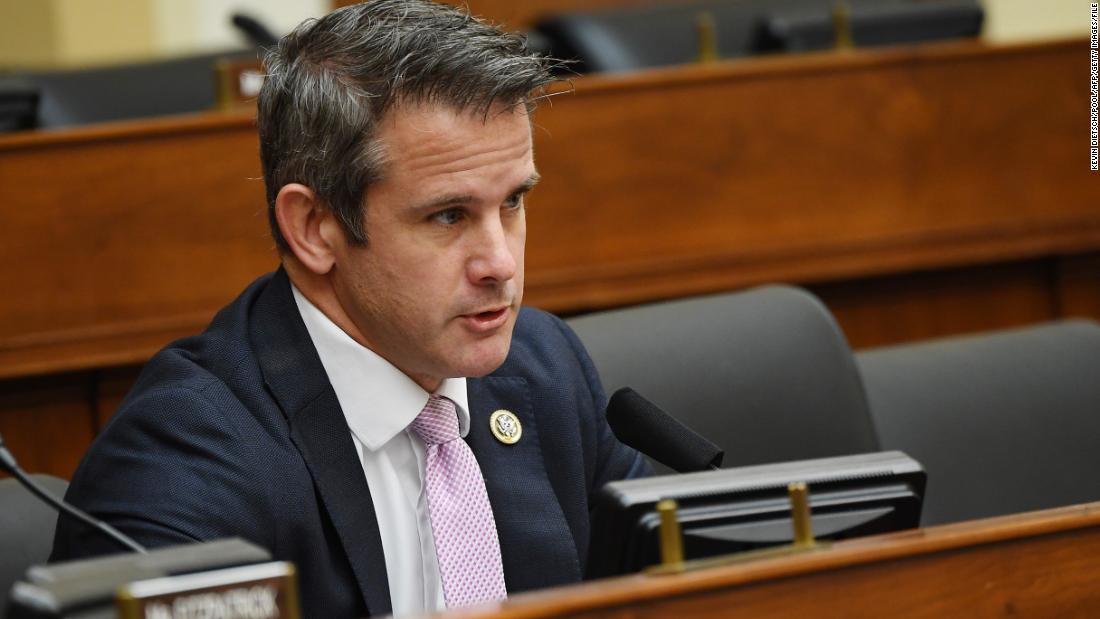 And yet, after he criticized former President Donald Trump for inciting the January 6 Capitol riot and called for his removal, a very conservative contingent of
Kinzinger's family declared themselves
"thoroughly disgusted," and called him a "disappointment… to us and to God."
Maybe you've seen news of this unseemly family feud that the Kinzinger clan laid before the world this week. It came in a letter January 8, two days after the Capitol insurrection, and was
reported by the New York Times earlier this week
. Eleven of Kinzinger's relatives signed on, rebuking him for making "horrible, rude accusations of President Trump," and describing him as having joined "the devil's army."
They mailed the letter to Kinzinger's father, and then, apparently, sent copies to members of Kinzinger's party around the state, not only looking to make a point with their relative, but also to ruin him professionally.
"I wanted Adam to be shunned," a cousin, Karen Otto, told the Times, which published the letter Monday.
Here is an extreme — and extremely public — example of a dilemma millions of Americans have faced over the past four years, where politics has gone far beyond differences of opinion and become totally and completely divisive — even, and maybe especially, among families. "It is now most embarrassing to us that we are related to you," the letter read.
Kinzinger said he was not swayed by his family's ire. After the letter, he went on to become one of 10 Republicans to vote to impeach Trump for "incitement of insurrection." He told the Times: "I hold nothing against [my family], but I have zero desire or feel the need to reach out and repair that. That is 100 percent on them… and quite honestly I don't care if they do or not."
It's no exaggeration to say that families have been ripped apart by the turn politics has taken, and that much of blame lies with the former president, a longtime spokesmodel for conflict over comity. And while there is hope that things will start to be better under President Joe Biden, the damage that the family-values-espousing Trump has done to the American family is going to be with us for a long time.
It's impossible to consider the tense political climate without considering that life itself, nearly a year into a pandemic, is tense –with anxious, fraught, cooped-up emotions ripe for explosion.
And yet, it's the angry language we've gotten too used to, certainly, over the past four years –and the world we're living in right now.
Does it have to be like this?
And even though Trump was defeated in his reelection bid, much of that fear and loathing remains, as we can see with the Kinzinger family and many of our own, bolstered by the great fear, suspicion and alienation that Covid-19 has wrought.
What to do in such a scenario as it plays out in our everyday lives?
It's OK to take a step back from a political conflict among family members, and not engage, and in the meantime hone in on your own beliefs — know that you're standing up for a position you believe in, and not just one that reflexively runs counter to theirs because of their political leanings, be they Republican or Democrat.
You needn't accept their position, or even agree to disagree, but public shaming, Kinzinger-family-style, is definitely not beneficial, even if you think you're sure right now you never want to repair the relationship. You may change your mind about that later, and it may be too late.
And, of course, always do your best to keep things kind — this is family, after all.
Source link