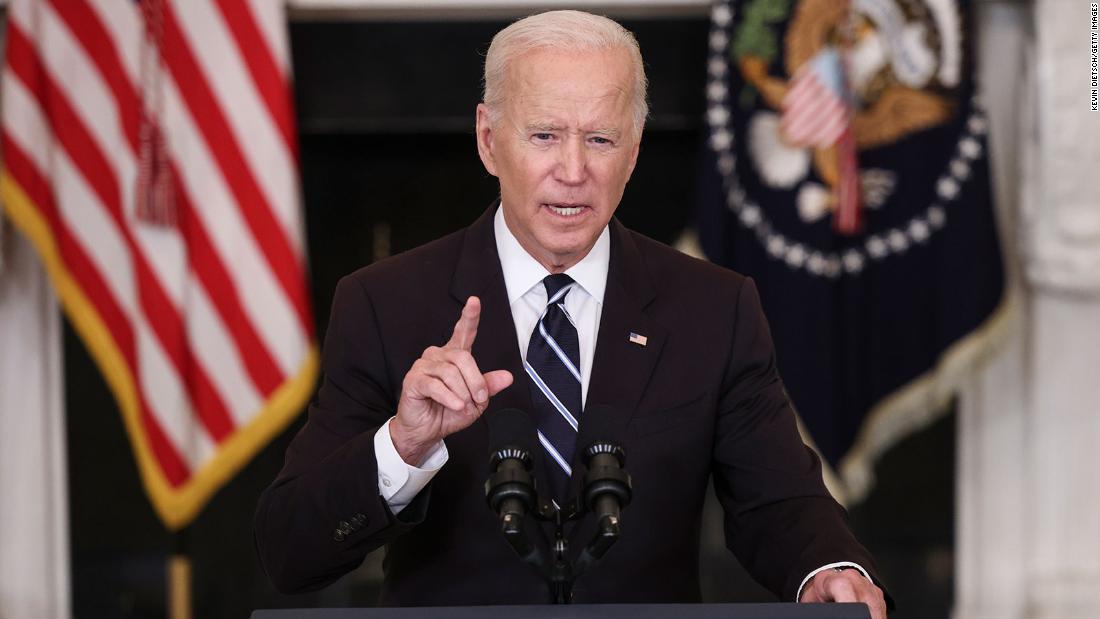 The US is one of a few major countries where the people pushing against common-sense measures hold positions of power, where they can shape policy, influence large swaths of the population, and weaponize the pandemic for their own political benefit. (In Brazil, another place where this has happened, President Jair Bolsonaro, known as "the Trump of the Tropics,"
faces
investigations
for his pandemic shenanigans and their catastrophic consequences).
Some in the Republican Party have turned the coronavirus crisis into the vehicle they hope will propel them to new political heights.
As President Joe Biden tries to slow the deadly march of the virus, it's not hard to see what's behind his opponents' continuing efforts to thwart the White House's plans. It's a cynical game of unspeakable cruelty. If Biden fails to contain the pandemic, their hope is that they can use that failure to gain control of Congress in the 2022 midterm elections and pave the way for a Republican president in 2024.
After Biden revealed his six-step plan against the still raging pandemic, which includes vaccines mandates, Fox News
slammed him
as an "authoritarian," and Republican officials vowed to fight his new mandates in court. It was another battle in their campaign to defeat Biden by undercutting America's public health efforts.
Meanwhile, individual politicians are focused on advancing their own careers. It seems people like Florida's Gov. Ron DeSantis, Texas' Gov. Greg Abbott, and others, are trying to outdo each other with measures that defy common sense. One could be forgiven for thinking they want the virus to win.
It seems his would-be heirs took note of the way Trump's bravado appealed to his followers, so now they are taking up the mantle to look tough and champion some twisted version of freedom — even if it kills. And kill it does.
To prevent that, we need common sense and discipline.
Even businesses like the cruise industry that see vaccine requirements as their only route to survival have to contend with Florida's absurd and counterproductive rules.
As the cruise industry gasped to stay alive, DeSantis nearly sank it with an order that would have created fines of up to $5000 per passenger for requiring proof of vaccination, which would potentially amount to millions in fines for every trip. The order boggled the mind. After all, one of the first things we learned in the earliest days of the pandemic is that on a passenger ship, Covid-19 can spread like wildfire on dry timber.
It seems the point of spreading all this disinformation and skepticism is to stoke distrust in science and institutions in order for right-wing figures to boost their own standing and, more importantly, undercut the Biden administration and so strengthen the GOP's election chances.
Playing with people's lives for sheer political gain is a morally repugnant tactic. Those who are promoting false cures and pushing against vaccines and masks to improve their political prospects are contributing to thousands of new deaths, destabilizing the economy, and keeping the rest of us from getting back our lives.