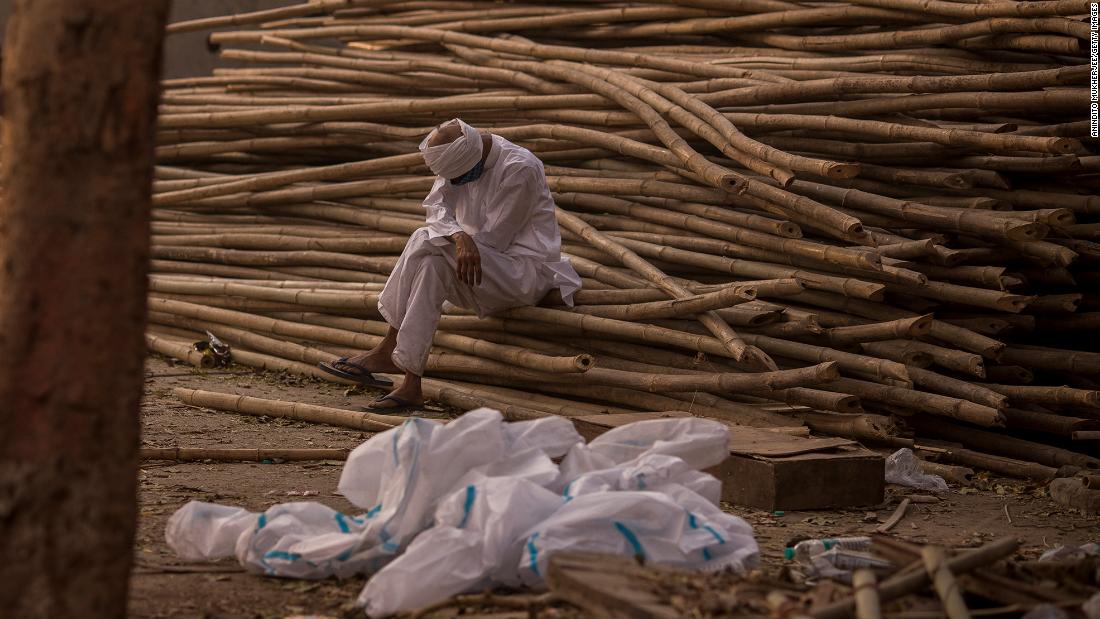 India, the world's second-most populous nation, is setting world records for the highest number of new infections, with
over 400,000
new cases now being reported daily — a number that most health experts estimate is a
gross undercount
. The worst is yet to come — and the US needs to play a leading role in supporting the world's largest democracy. Given that Covid-19 is a global pandemic, the consequences for the US and the rest of the world will be devastating if we fail to immediately control India's Covid-19 crisis.
First, as long as there is unmitigated spread in India, we enable more dangerous variants to arise, hampering our own progress in containing the pandemic. In addition to the B.1.1.7 variant that has already spread worldwide, the B.1.617 and B.1.618 variants are also now disseminating across India rapidly. These newer variants are suspected to be more transmissible and possibly able to evade prior immunity from either vaccination or prior infection. B.1.617 has already
spread to over 20 countries
outside of India, including the US. Each new variant threatens economic recovery and the drive toward herd immunity.
Second, India is
a major supplier
of vaccines and medications worldwide. India agreed to supply vaccines to low- and middle- income countries (LMICs) through Covid-19 Vaccines Global Access (COVAX). It is also a manufacturer of remdesivir, a medication routinely used to lower the morbidity of severe Covid-19. India's crisis will weaken the world's ability to fight the pandemic as
multiple countries
will lose
a critical lifeline
of vaccines and
medications.
How can the United States help India?
Source link