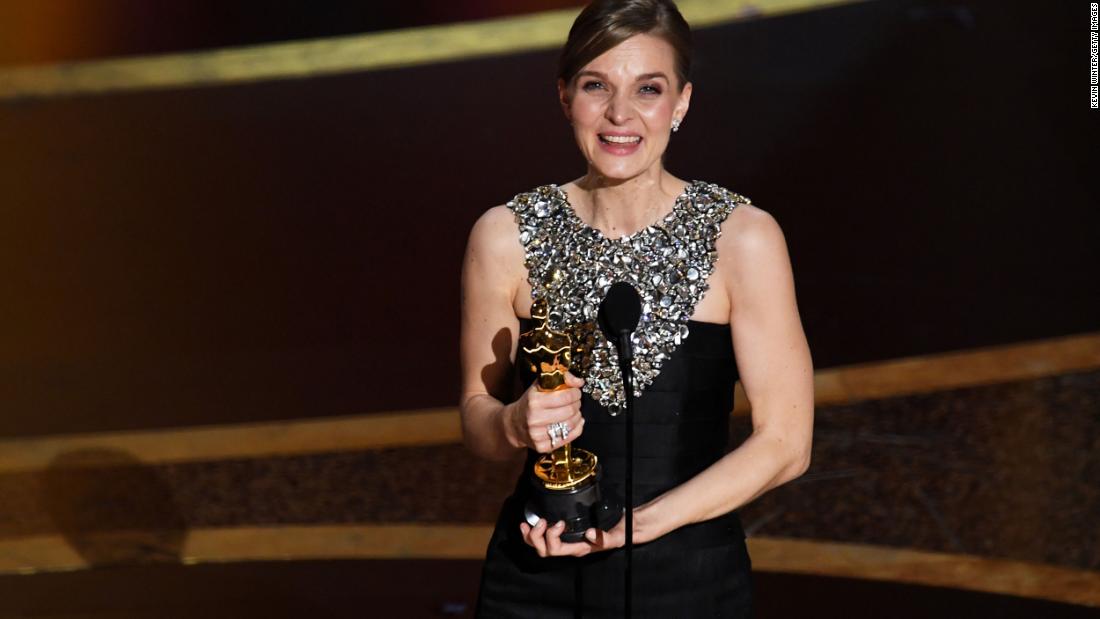 But this year's event is set to be memorable for who might scoop up top honors. Five years after
#OscarsSoWhite
first gained momentum, Garret Bradley, the documentary filmmaker behind "Time," the late actor Chadwick Boseman and filmmaker Chloé Zhao all stand to make history — the kind that's long overdue and much needed for women filmmakers and people of color.
It's the kind of history that arguably only the Oscars, by virtue of their stature in the film industry, can make.
If Zhao wins for "Nomadland," she'll be the first woman of Asian descent to land an Oscar. She and Emerald Fennell, British director and screenwriter of
"Promising Young Woman
," are both up for best director — the only two women in this category, itself known for consistently leaving deserving women directors out. (The most recent snubs include: Greta Gerwig for "Little Women," Marielle Heller for "Can You Ever Forgive Me?" and "A Beautiful Day in the Neighborhood," Lulu Wang for "The Farewell," Alma Har'el for "Honey Boy," and Regina King who should've been in contention this year for "One Night in Miami.")
Before Fennell and Zhao, only five women directors have ever been nominated for best director, with "The Hurt Locker" making Kathryn Bigelow
the sole woman
to win this category in the 92-year history of the Oscars.
Should Zhao or Fennell be victorious, it would mark a large step forward.
Even casual film fans know the names Elfman and Zimmer — and many also know Ennio Morricone, Alexandre Desplat and Newton Howard. But by now, the likes of Mica Levi, Anne Dudley, Miriam Cutler, Starr Parodi and Debbie Wiseman should be just as familiar too.
We know of the storied relationships between directors and composers, from Bernard Hermann and Alfred Hitchcock to Steven Spielberg and John Williams. Where are the tales of women who have influenced masterpieces? That's my question after Ritmanis said to me: "I wish directors and executives would pause before they go on to hire the same person they always hire … It really is like a boys club."
"I've been expecting things to change for women composers all this time much more than they have," she told me recently. "I don't have answers, only more questions. I wonder if the root of the cause is the perception that women can't handle big films? I've noticed women directors often work with women composers."
Source link