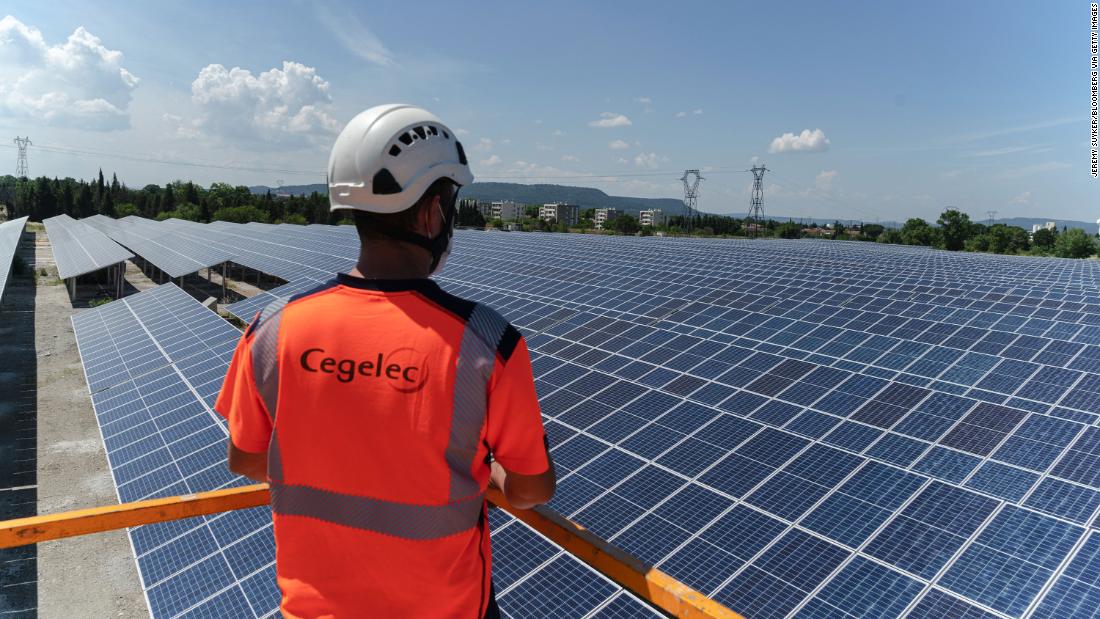 Although our planet's surface is blessed with an endless supply of sunshine and wind, we have to build solar panels and wind turbines to harness all that energy — not to mention batteries to store it. That will require vast quantities of raw materials from beneath the earth's surface. Worse, green technologies rely on certain key minerals that are often scarce, concentrated in a few countries and difficult to extract.
This is no reason to stick with dirty fossil fuels. But few people realize the huge resource demands of renewable energy. A recent report from the International Energy Agency warned: "The transition to clean energy means a shift from a fuel-intensive to a material-intensive system."
There are ways we can take some of the pressure off finding new supplies. One is to recycle. Over the next decade, as much as 20% of the metals for new electric car batteries could be salvaged from spent batteries and other items like old building materials and discarded electronics.
We should also invest in research to develop technologies that rely on more plentiful substances. Earlier this year, there was an apparent breakthrough in creating an iron-air battery, which would be much easier to produce than the prevailing lithium-ion batteries. Such technology is still a ways off, but it's exactly the kind of thing that could avert a minerals crisis.
Finally, this is a reminder that all consumption has a cost. Every ounce of energy we use needs to come from somewhere. It's great if your lights run on wind power rather than coal, but that still takes resources. Energy efficiency and behavioral changes can reduce the strain. If you switch your incandescent bulbs to LEDs and turn off your lights when you don't need them, you will use less electricity in the first place and therefore fewer raw materials.
Congress must pass that bill, but it won't be enough. Materials are the first-order problem in fighting climate change, and we need to ramp up supplies as quickly as possible. Just as the chip shortage has snarled the production of cars, a minerals shortage will slow the decarbonization of the economy — time we can't afford to lose.
Source link