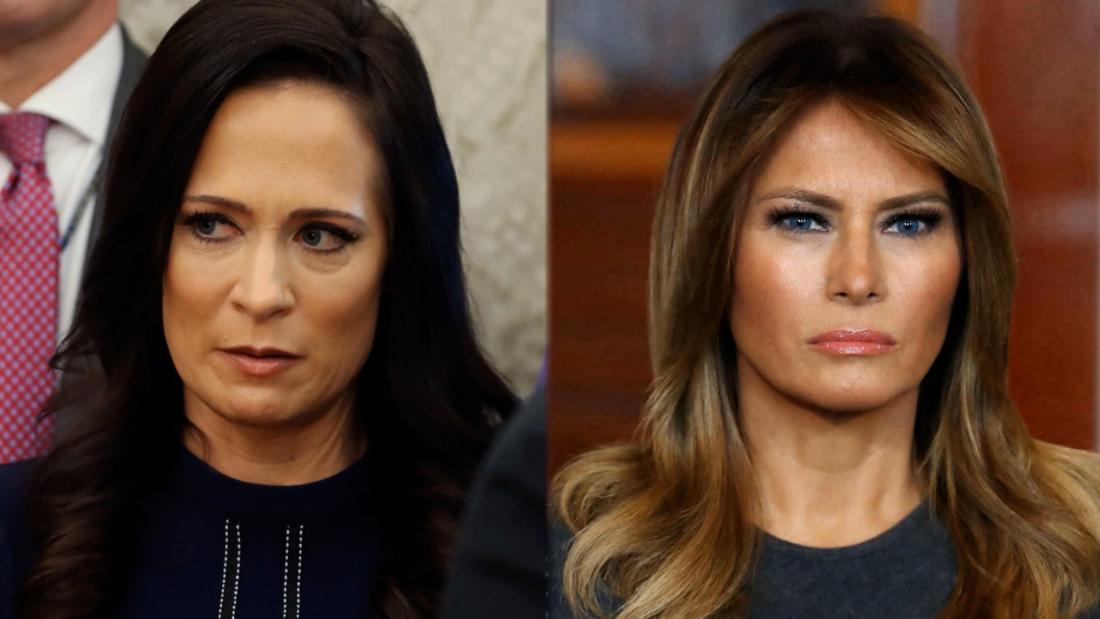 This week,
Politico
got its hands on a preview of the forthcoming book from Stephanie Grisham, the former
White House Press Secretary and chief of staff to Melania Trump
. Grisham writes that, as violent insurrectionists descended on the Capitol complex on January 6, she texted Melania Trump, "Do you want to tweet that peaceful protests are the right of every American, but there is no place for lawlessness and violence?"
Grisham resigned a few hours later after sending the text.
The preview includes other unflattering tidbits as well. Melania did not reach out to Jill Biden for the customary inauguration tea because, Grisham says, Melania agreed with her husband's false claim that the election was stolen.
So there are no heroes or truth-tellers here, and no one to feel particularly sorry for — except the many people who suffered under the Trump regime, and all of us who now live in a nation deeply divided by the poisonous former president.
Grisham didn't resign because she's a good person with serious moral objections to what the Trump administration wrought. She resigned because she saw the writing on the wall — and now she's trying to rehabilitate herself.
Every word of Grisham's forthcoming tell-all might be true. It might accurately paint Donald, Melania and many of their family members and staffers as among the most deplorable and morally hideous people to ever occupy the White House.
But don't forget: Grisham isn't a light illuminating the Trump administration's darkness. She is one of them, who pushed Trump's vile messages and left America cracked and perhaps forever wrecked. Just because she's in cynical self-preservation mode and rightly revealing more of the Trump team's odiousness doesn't mean the rest of us have to ignore her own role in undermining the basic democratic norm of a free press and politicians who are accountable to the American people.
We can be glad the truth about Melania is being told. But we do not have to rehabilitate the reputation of someone who, like the Trumps, has never apologized, never tried to make amends and never been held fully accountable.
Source link