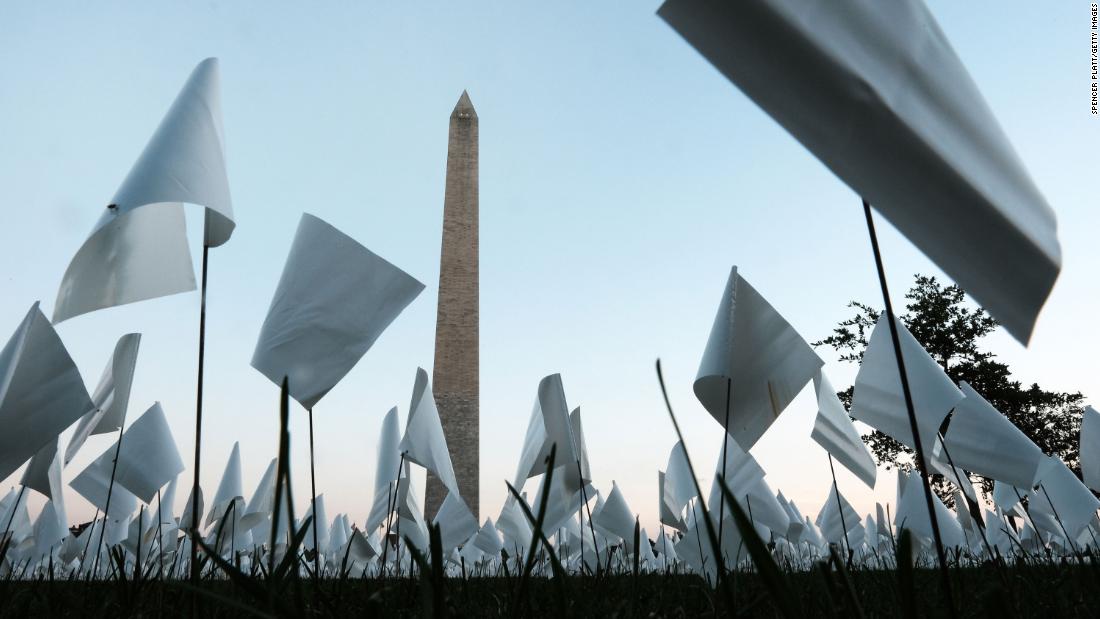 The Biden administration has put forward rhetoric on memorializing the pandemic—often
invoking the claim "To heal, we must remember
." However, national leaders have not really reckoned with the meaning of loss on this scale. When grieving family members appealed to Congress earlier this year for recognition of Covid deaths,
they were rebuffed
.
This may be an attempt to avoid provoking some Republican voters and GOP leaders, who see the pandemic as a partisan issue. Yet this disserves communities — both Democrat and Republican — that have buried their loved ones. As part of a stronger public message about the continuing losses, the Biden administration should designate a day to remember Covid deaths and establish a permanent National Covid Memorial.
Yet the process of memorializing losses is always contested. The Vietnam Memorial, which is now seen as iconic, prompted enormous public criticism for its starkly minimalist style. As recent debates over Confederate monuments have underscored, memorials represent an opportunity to begin a conversation; they are not the final word about how we will remember events.
The administration might prefer to wait, given that it is difficult to imagine memorializing events that are not over. Indeed, the story of the Covid-19 pandemic is still being written. Yet the nation should not wait for a post-pandemic moment—if it ever arrives—to signal support for the families and communities assimilating enormous and often shocking losses.
The Biden administration has already gestured toward public commemoration by establishing temporary memorials like Firstenberg's "In America: Remember" installation. Earlier this year, 400 floating lanterns in the Lincoln Memorial Reflecting Pool symbolized the 400,000 Covid deaths recorded to date. But Biden's messaging on the pandemic has largely oriented Americans toward an optimistic future, encouraging the public to accept vaccination and, most recently, to get booster shots.
While it is important to continue communicating about preventing Covid—and while such messaging also needs some fine-tuning to have maximum impact—we are letting down affected communities by avoiding the hard work of remembering.
Designating an official day of remembrance and establishing a physical memorial would be, in a sense, the least we can do to honor the suffering of our country's families and communities. We should not allow our shame about doing the least get in the way of starting to move Covid losses into public conversation.
Understandably, Americans feel discomfort with the politics of the pandemic; we are uncertain about the meaning of Covid deaths; we want to move on. We may also be reluctant to make a gesture seen as symbolic. But symbols matter. Once spaces to remember the pandemic are established, we should leverage their symbolic power to support demands for making the health of all Americans a priority in government policy.
Source link