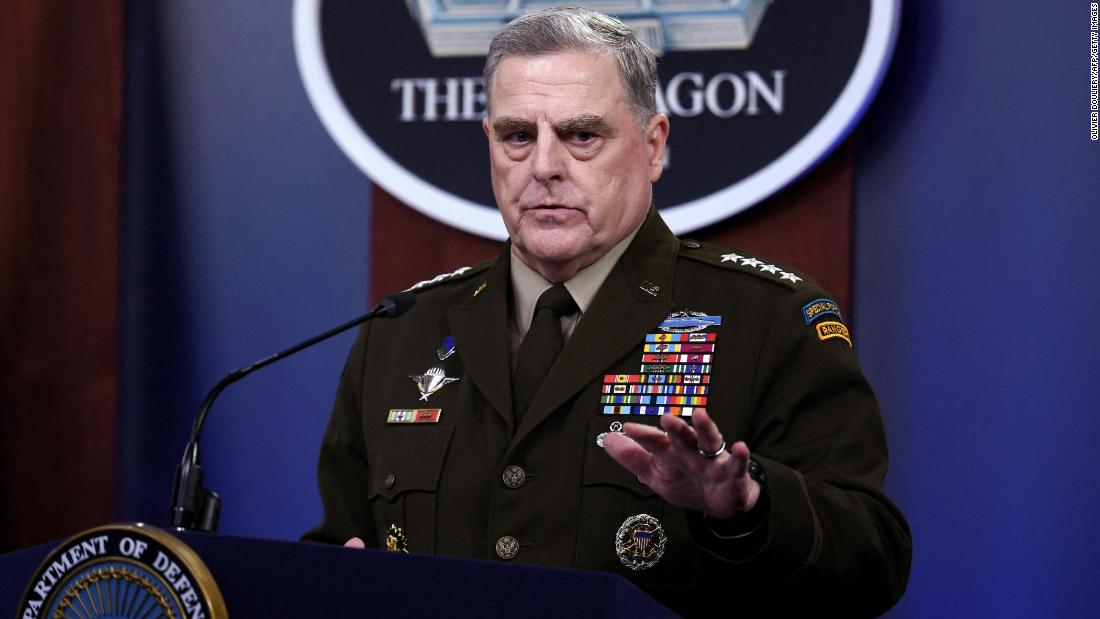 "General Li, you and I have known each other for now five years. If we're going to attack, I'm going to call you ahead of time. It's not going to be a surprise. It's not going to be a bolt out of the blue," Milley said in the October 30 call, according to Woodward and Costa.
This revelation has generated headlines around the world, prompting Republican lawmakers, including Sen. Marco Rubio, to call for General Milley's resignation.
While some have characterized Milley's actions as "treasonous," current and former defense officials
said
the calls he made to his Chinese counterpart were conducted under protocols similar to other high-level discussions by the Joint Chiefs chairman and in consultation with civilians at the Defense Department.
Ultimately, it's important to understand the broader context of Milley's actions; they were the culmination of a long spell of disenchantment between Trump and senior US military officers.
What Milley did was put his country above his commander-in-chief. Given the irrational rage that Trump was exhibiting after his election loss, Milley made the right call to reassure the Chinese about the stability of the US national security apparatus. But Milley's actions could set a dangerous precedent and we should carefully consider how high-ranking military officers in future administrations might insert themselves into the chain of command under a different president.
The first break between Trump and Milley emerged in 2017. After far-right protesters convened in Charlottesville, Virginia, where a neo-Nazi killed counter-protester Heather Heyer, Trump famously said there were "very fine people on both sides."
But it raises some interesting questions for the future of civilian and military relations. Might a future Joint Chiefs chairman pursue policies intended to rein in a future President Kamala Harris or a future President Marco Rubio? Certainly, that seems more plausible after Trump's strange presidency and the split that developed between the senior ranks of the military and Trump. Those who are cheering Milley's efforts to reassure the Chinese may one day come to regret that the doctrine of civilian control of the military eroded under Trump — even if it was for all the right reasons.
Source link