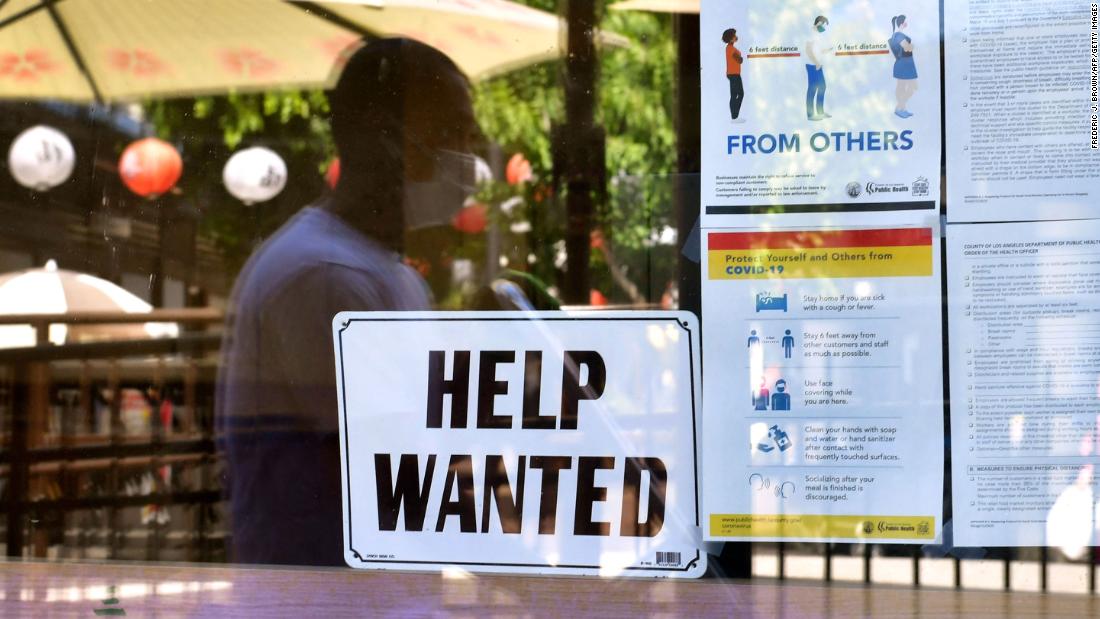 For me, the occasion was cancer, diagnosed in 2018. One of the most ludicrous things I heard while sick was: "Cancer is a gift." As if being at death's door, or somewhere in that neighborhood, bestows wisdom that can't be gotten any other way. No path to enlightenment should involve the horrors of chemotherapy! But it did give me one lasting adaptation: The resolve to guard my remaining time ferociously. For me, that means resisting overwork and spending more time in my actual life. Hanging out with my loved ones. Just being.
What's been wild these past few months is watching all of American culture go through a similar wake-up call. No chemo needed.
Right now, we are in the midst of a startling trend. As the country continues to open up — even amid
increasing Covid outbreaks
— the workforce is showing signs of digging in their heels against returning to pre-pandemic norms. A recent Monster.com
survey
found that 95% of workers are thinking about looking for a new job.
People – — at least who are in a secure enough position to do so, which is far from describing everyone who feels burdened by their employer — are quitting in a mass exodus that's been dubbed
"the Great Resignation"
and
"the Big Quit."
They're refusing to apply for sub-par positions that don't let them work from home or have flexible hours or make a living wage. The world is full of "Now hiring!" signs in retail stores and restaurants. Businesses are understaffed and struggling to stay open. It's as if we've all become
Bartleby, the Scrivener
, with his mantra of "I would prefer not to." Who would have thought we'd see the day, here in the supposedly work-rabid United States?
Still, the reality of what's possible for workers varies wildly. If your financial situation is perilous, it can feel unsafe to demand more of your employer — or even take time to look around for a different situation.
In this country, health care, outside of employers, remains so expensive that many stick with jobs they don't love, or even like.
I would never suggest Covid is a gift — but it could bring a change we've desperately needed.
Source link