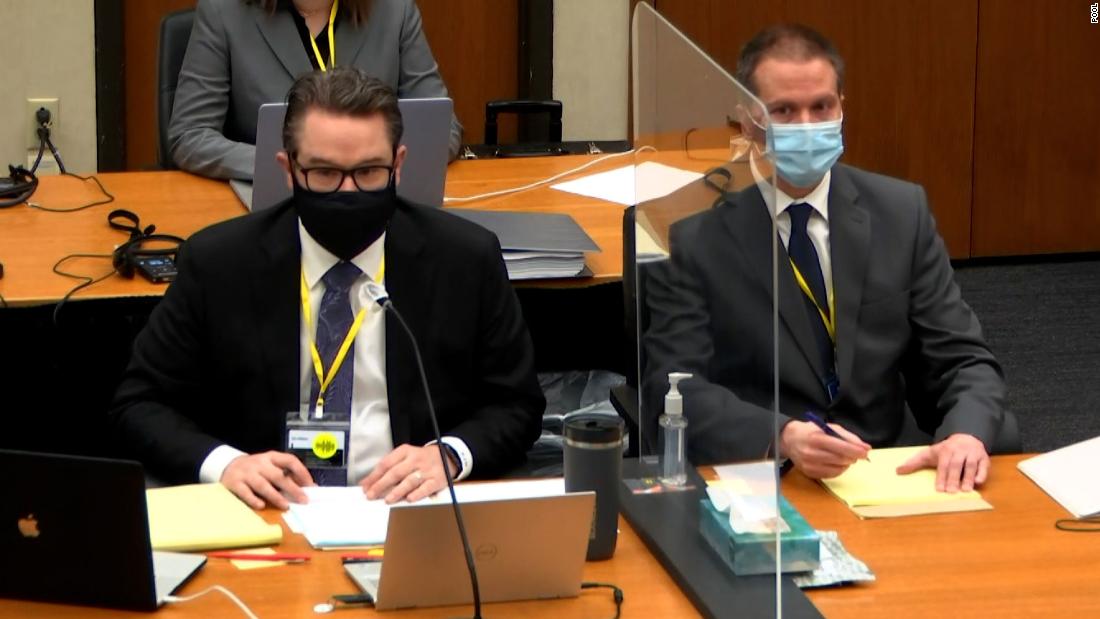 I've presented testimony from medical examiners at murder trials, and I know firsthand that it can be fraught. Medical examiners often use dense, technical medical jargon to state their findings, so juries sometimes have difficulty following along; it's the prosecutor's job to ensure that the examiner speaks in plain English, to the extent possible, to explain his or her conclusions. And testimony from medical examiners, naturally, can be gruesome. Juries tend to recoil at the vivid descriptions of death and its aftermath.
By and large, however, the prosecutors in the Chauvin trial presented their expert medical witnesses in an accessible and compelling manner. The witnesses were able to translate their own scientific findings into readily understood testimony, and they appeared to engage directly with the jury. Most memorably,
Dr. Martin Tobin
, a pulmonologist and critical care physician, had the jurors following along with him, at one point
feeling their own necks
, as he described the human cardiopulmonary system to them.
Indeed, heading into the medical causation portion of the trial, prosecutors appeared to have a strong basis to prove that Chauvin caused Floyd's death. Exhibit A was the indelible, grotesque
video
of Chauvin kneeling on Floyd's neck for more than nine minutes. While the video itself does not establish a specific scientific conclusion, jurors have every right to draw their own common sense inferences from it. Anyone who has a basic layperson's understanding of the human body can readily understand how nearly nine and a half minutes of concentrated pressure on the neck can kill a person.
Over the past few days, prosecutors have aimed to bolster that intuitive notion with science. In his testimony, Tobin, for example, estimated that Chauvin placed around
87 to 91.5 pounds
of his body weight on Floyd's neck, depending on whether the officer's feet were touching the ground as he knelt.
Now, your questions:
Anna (Missouri): Can the other police officers who were on the scene and charged with aiding and abetting second-degree murder and aiding and abetting second-degree manslaughter choose to have a bench trial rather than a jury trial? Is there a possibility they'll be denied that right?
The judge must first inform the defendant of his right to a jury trial, and must ensure that the defendant understands that he is voluntarily giving up that right. If the defendant still wishes to proceed, then the judge has the power either to grant or deny the defendant's request to waive a jury trial. Such requests are uncommon, but defendants do occasionally seek to be tried by a judge if they fear that a jury might be inclined or to convict based on the facts of the case.
Nebiyu (Massachusetts): How long will Derek Chauvin's sentence be, if he is convicted?
Source link