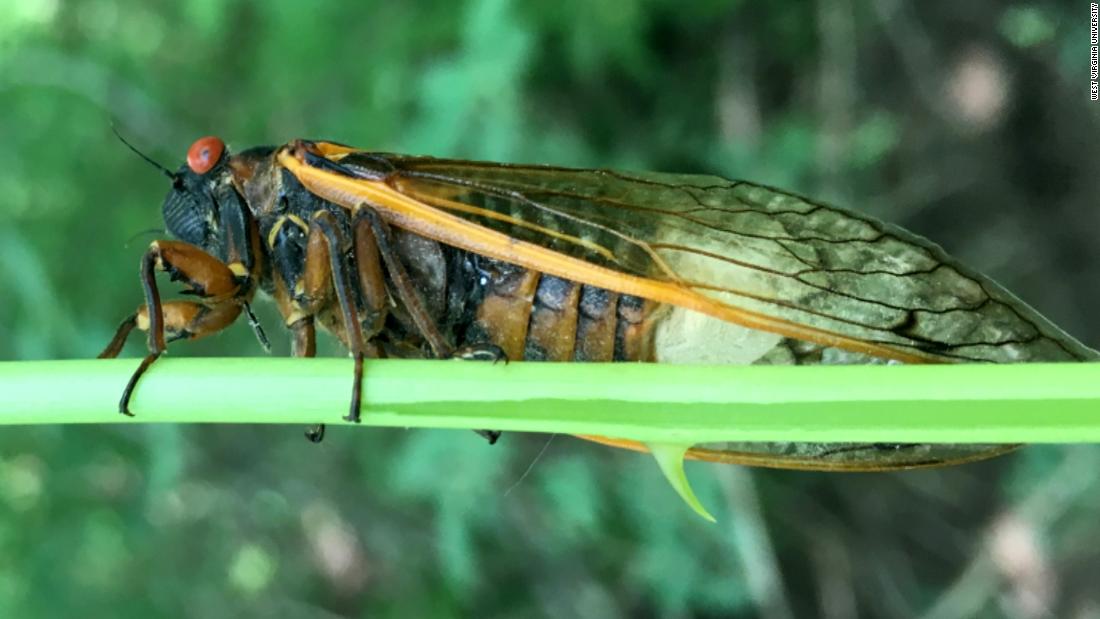 Inhale, exhale.
Earlier this week, I survived a vicious cicada attack. It is a gift that I am still here to be able to talk about it.
OK, fine. It wasn't as much "vicious attack" as "being indoors and finding a live cicada on my clothing." Potato, po-TAH-to.
How it transpired: I was at CNN's Washington, DC, bureau, about to join Wolf Blitzer's "The Situation Room," looked down and there it was,
stuck
to my pant leg. I did not react like my colleague Manu Raju
in a video
that has now gone viral, because, well, a cicada on your pants isn't as bad as one climbing on the back of your neck (I like the ring of that and feel like I need to coin it as a catchphrase). But, still, it's jarring.
Am I the only one who thinks we might be mere days from submitting to the rule of our sentient insect overlords? When we're all put to work harvesting tree sap, don't say I didn't warn you.
Who knows what world our vicious, six-legged masters will discover when they return to take us over.
*Perhaps I should disclose that I am neither an entomologist nor an individual who studied mathematics past high school, and I did not consult with either in the drafting of this column.