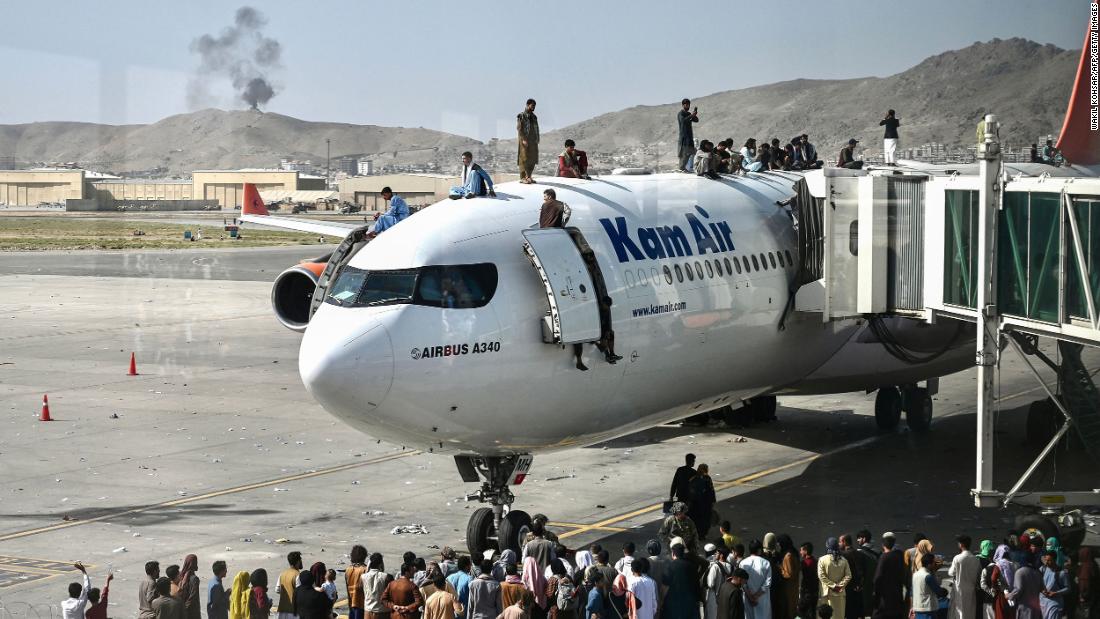 When President Joe Biden came into office, he was not wed to the deal his predecessor had negotiated with the Taliban. And yet, he chose to abide by it —
extending
the withdrawal deadline only slightly from May 1, 2021 to August 31, 2021. From there, the Taliban knew they simply had to bide their time before reclaiming power.
Indeed, over the last few weeks — as the August deadline neared — the world watched as the Taliban took control of
border crossings
,
cities
and finally the capital of Kabul. And as the Afghan government collapsed, so too did the dreams of many Afghan men and women, boys and girls.
Watching the fear and panic of family and friends in Afghanistan brought back memories of my family's own escape from Kabul in 1992, when civil war broke out in the country following the collapse of the Soviet Union-backed Democratic Republic of Afghanistan. During the Cold War, the Afghan people allied with the US against the occupying Soviet forces, but once the Cold War ended, international assistance from the US and other countries largely vanished and the country plunged into civil war between rival factions. As violence intensified, my family fled the conflict that would eventually result in the Taliban's first takeover of the country.
Eventually, my family settled in the United Kingdom, while many members of my extended family found refuge in the US, Australia and India. Though I was only 15 at the time, I remember the pain this forced separation from our extended family brought my parents. We had been so close prior to the civil war, and now we were scattered across multiple continents.
The US-controlled airport in Kabul is the only feasible route out for most Afghans fleeing for their lives. The US must use whatever diplomatic leverage it has to urgently establish a humanitarian corridor to continue to help those at risk evacuate. Additionally, generous resettlement schemes need to be launched to give the people a chance to build new futures for themselves — whether in neighboring countries or in the US and Europe.
It's time to stop playing politics and start flying more evacuation planes.
Source link