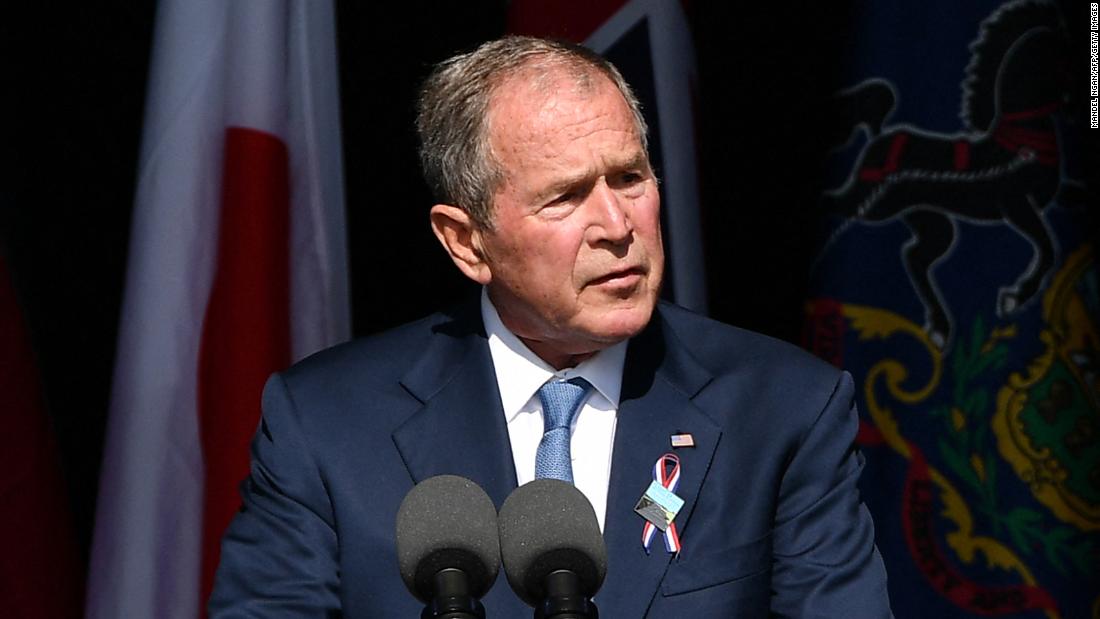 I vocally disagreed with Bush on policy issues when he served in the White House. But the former President struck the right tone when he noted that, while there "is little cultural overlap between violent extremists abroad and violent extremists at home," they share the same "disdain for pluralism" and "disregard for human life," as evidenced "in their determination to defile national symbols."
When Bush stated that both the 9/11 and domestic violent extremists wanted to "defile national symbols," I instantly thought of how the January 6 attackers laid siege to our Capitol and how the 9/11 terrorists had also
plotted
to
strike
the Capitol (or the White House) with the fourth plane, United 93. It was hard not to notice, given that Bush was speaking in Shanksville, Pennsylvania, the very place that plane crashed when heroic passengers rushed the terrorists in control of the cockpit.
Bush then added point-blank that both foreign and domestic terrorists "are children of the same foul spirit." He concluded with a call to action, "It is our continuing duty to confront them."
The 9/11 terrorists and the January 6 attackers do share the same "foul spirit." One glaring difference is that the al Qaeda attackers were incited and directed by Osama bin Laden, while the January 6 attackers were incited by an American President, Donald Trump.
We all saw what followed as MAGA supporters tried to "stop the steal" by attacking the Capitol during the congressional certification of President Joe Biden's victory.
As the DHS bulletin stated, "Some conspiracy theories associated with reinstating former President Trump have included calls for violence if desired outcomes are not realized."
The 9/11 terrorists, the January 6 attackers and Donald Trump do indeed share the "same foul spirit." If we want to keep America truly safe from domestic terrorists, that means that all involved in the January 6 attack must be brought to justice. And that includes the man who incited that act of domestic terrorism: Donald J. Trump.
Source link