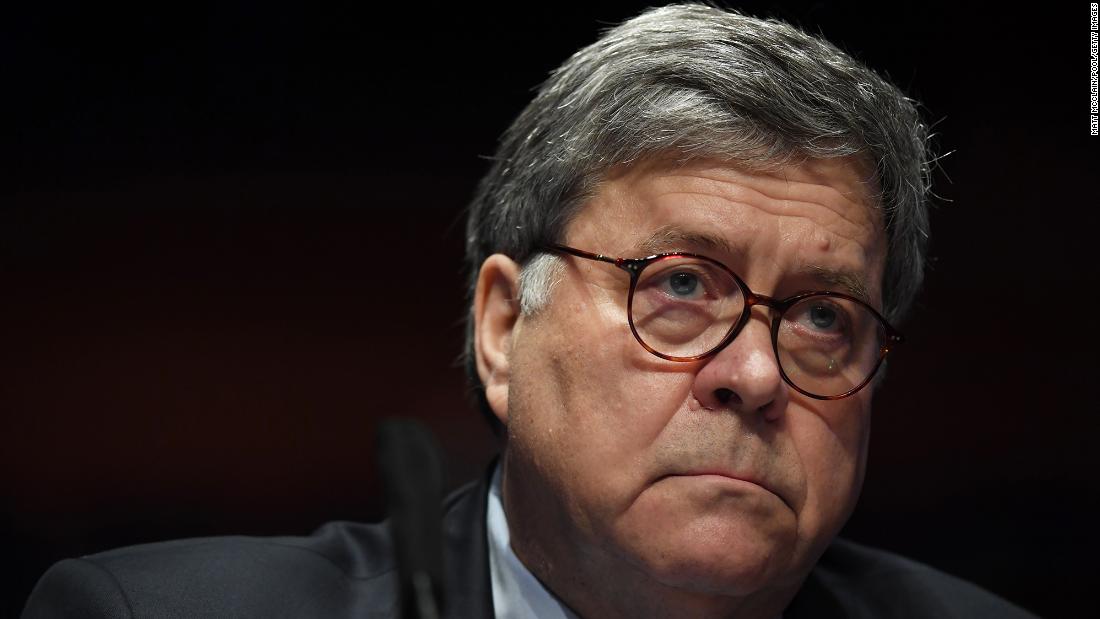 We already knew that Barr politicized the Justice Department. He used it defensively
to shield
Trump from potential criminal exposure by misleading the public about Mueller's findings, and by declaring,
contrary to the evidence and the law
, that Trump had not obstructed justice. (In
his report
, Mueller detailed extensive evidence of obstruction, but declined to clearly state whether he concluded that Trump had committed a crime). And Barr intervened in unprecedented fashion to undermine his own Justice Department's prosecutions of Trump's political allies
Michael Flynn
and
Roger Stone
.
This straightforward question should have elicited a straightforward response. Instead, Barr stammered, stalled for time, feigned as if he hadn't heard the question, asked Harris to repeat it and then pretended not to understand the meaning of the basic English word, "suggested."
Barr's response to Harris was telling. If nobody at the White House had asked (or "suggested") that he open an investigation, that's an easy "no" response. If somebody had asked, and there was nothing improper about it, then a simple "yes" would suffice. But Barr played dumb and engaged in semantic games. He seemed to know the answer was "yes" — and that his conduct was too ugly to openly admit.
Prosecutors hold enormous power, including nearly unfettered discretion to obtain information through subpoenas. But ethical prosecutors use that power only where they have a good faith basis — "predication," as prosecutors sometimes say — to believe that the subpoena is necessary to uncover evidence of a specific crime. Yet Barr reportedly demanded that prosecutors redouble their efforts, absence of evidence be damned.
Source link