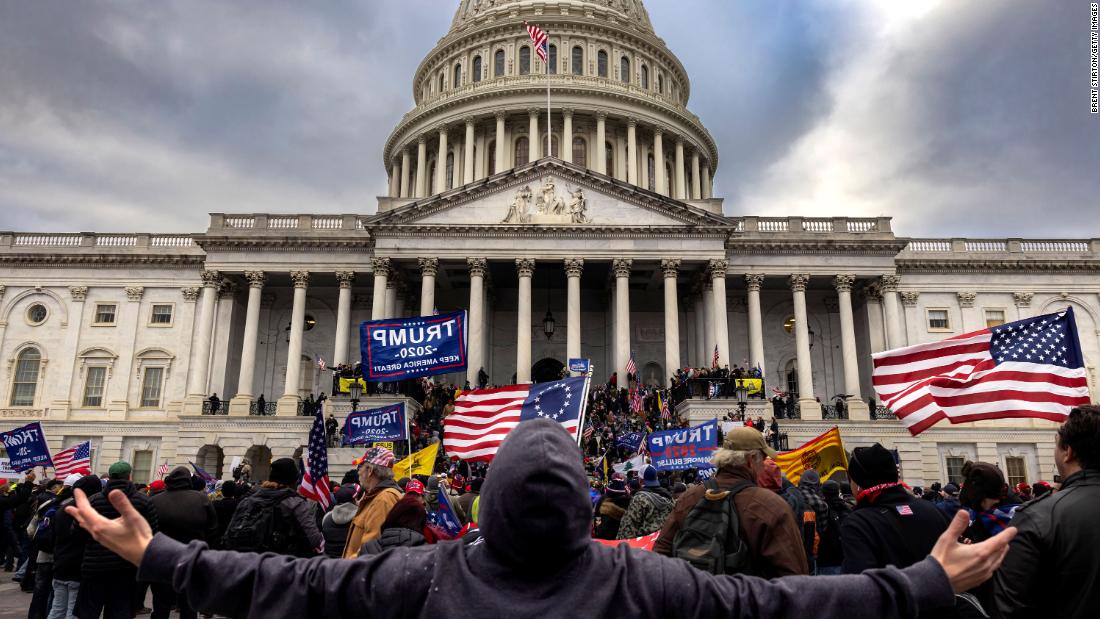 The motivations of 49-year-old Floyd Ray Roseberry, the alleged would-be bomber in DC, aren't exactly clear, but the videos he posted on social media were filled with typical right-wing talking points, including that the election
had been stolen
, that Joe Biden is not the
legitimate president
, and that illegal immigrants get
health insurance
. He also talked a lot about
starting a revolution
. A federal magistrate judge
agreed
to a 30-day delay last month after a court-appointed psychologist said Roseberry was diagnosed with bipolar disorder and needed further medical treatment. Roseberry could face up to life in prison.
This resonated for me. Back in June, I drove to Gettysburg from my home in Philadelphia and when touring the famed Civil War battlefield, I had several arresting experiences. I noticed in front of the North Carolina memorial at the site, somebody had placed a small Confederate flag. And when I went to inspect more closely, a man nearby, who seemed to be standing reverently at attention, blurted out, "Good, gotta take a picture before the woke people take it down." I politely ignored him and then drove to the Virginia memorial where I saw another small Confederate flag. I overheard a father tell his young daughters, "They're tearing down statues all over the country."
I had gone to Gettysburg that day to reflect on our country during a particularly dark period. I also went to gain some measure of inspiration from the sacrifices Union soldiers had made in 1863 to preserve our country. But what I realized was that some of the people at Gettysburg that day had gone for another purpose. Their cause wasn't the American experiment. It wasn't pluralism. It wasn't democracy.
If you asked them, they likely wouldn't have said it was white nationalism or the Lost Cause of the Confederacy, either. At least, not exactly.
In fact, we can't know what was in Roseberry's mind, exactly, but I doubt that even his cause was actual "Revolution," and all that would really entail.
When Roseberry referenced the South rising again, maybe he was channeling old fashioned, southern racism and white supremacy—that is often the meaning of such a pronouncement. The same goes for the two people at Gettysburg.
Or maybe something else is going on here. These people are singing the same lyrics we've heard throughout American history. But it's a different time—a different song. This isn't just about white nationalism. It's about a society that doesn't provide enough positive outlets for meaning and purpose and leaves too many of us behind.
And ultimately, it's about a political, right-wing cable TV and social media environment, filled with America's own brand of radical clerics, that breeds radicalization. We must not look away.
Source link