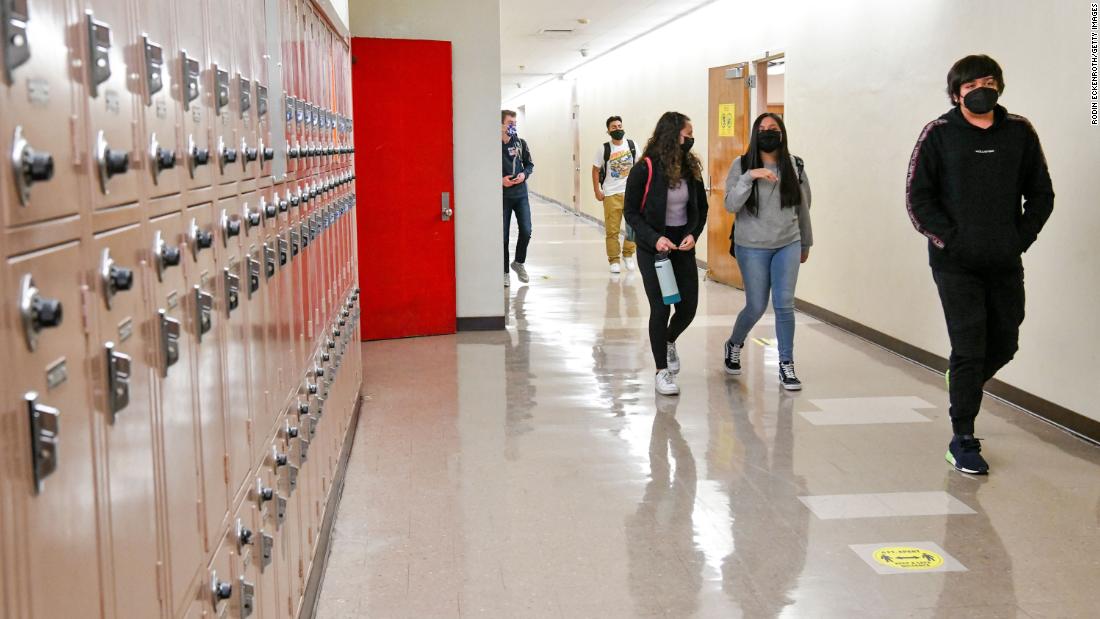 That's not because of a statewide government mandate to reopen, or because White Plains was spared by Covid-19. In fact, Westchester County was one of the
hardest hit
counties in New York early on in the pandemic. Even amidst those challenges, White Plains acted with a sense of urgency to reopen their schools — and for them to remain open. Through intentional collaboration among leaders, educators, and stakeholders, they put student and staff safety and success at the center of every decision. Today, students who have been in the classroom for months have benefited from it.
We need to make sure all students — from every background, circumstance, and zip code — are similarly set up for success. That's why President Joe Biden has set a goal of reopening the majority of K-8 schools for in-person
learning
within his first 100 days. While this span of time seems brief, teachers, students, and parents know that each day of effective teaching and engaged learning counts toward the future.
Data released by the Institute of Education Sciences (IES) last week confirmed we reached the President's goal ahead of schedule: 54% of K-8 schools are physically open and offering full time in-person learning to all their students as of March, and 88% are offering full-time and/or hybrid learning. Over the past three months, we've seen schools and districts act swiftly and courageously to reopen their buildings while keeping students and staff safe. We've seen educators, families, and community leaders problem solve together to meet not just the academic, but also the social, emotional, and mental health needs of our students as they return to classrooms.
While we've made significant progress, anything less than 100% of students being offered the option to return to in-person learning full-time is not enough. We must continue to lead with the same urgency as the President to put every resource to bear to reopen more schools this spring. Waiting until the fall is too late. Because when it comes to helping students succeed, we don't have a moment to spare.
It is up to us as leaders — at the national, state, district, and local level – to listen, to find out what is driving these decisions, to build trust among our communities, and to make clear reopening efforts must put the needs and experiences of students impacted by the pandemic first. There has been no greater time to show student-centered leadership, and no greater time to show up for students.
Our inaction will too.
These next few weeks will prove critical for students of all ages, but particularly those disproportionately affected by the pandemic and at risk of falling further behind. Our educators and leaders have worked tirelessly to get us where we are today. Collectively, we must recommit to our mission of serving all students. That means not just opening back up for in-person instruction but building a world class education system that's better than it was before March 2020. We must dedicate ourselves in the coming days to get all students safely back to in-person instruction: equitably and without exception.
Source link