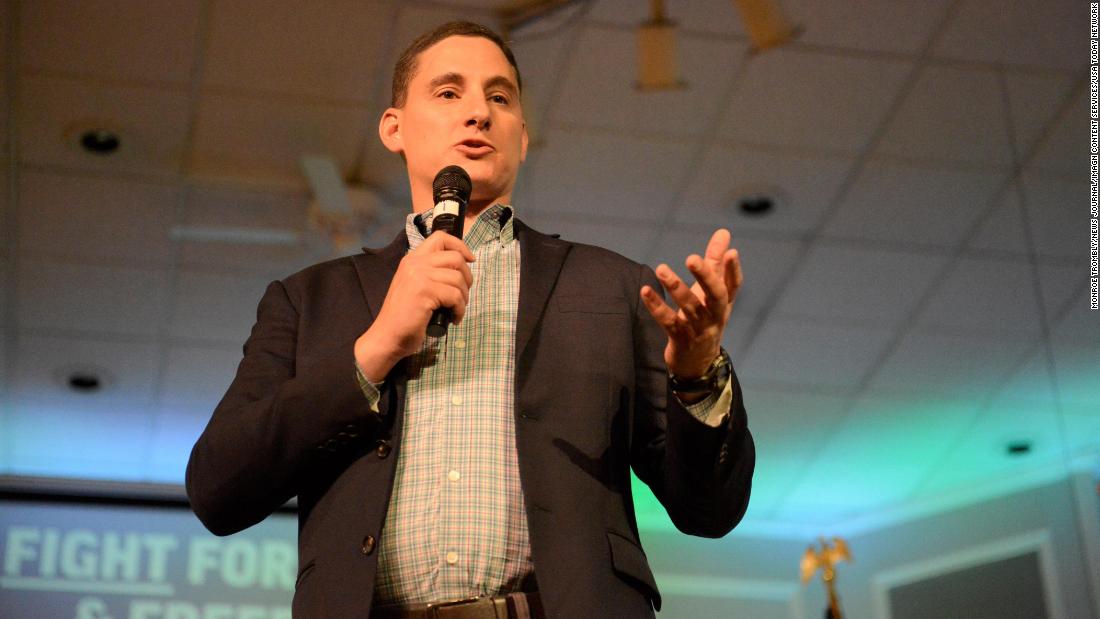 Josh Mandel, a former Ohio state treasurer running for Senate for a third time, has come under criticism for harsh anti-Afghan
refugee
messages
said in the weeks since the frantic US withdrawal from Afghanistan in which the US and
nearly two dozen other countries
have evacuated tens of thousands of Afghans.
Mandel has referenced "alligators" in tweets about refugees and suggested many will be terrorists. He has said
"zero" refugees
should be let into
the US
, claiming Afghan refugees will bring "covid" and "child brides." He has questioned "how many" Taliban fighters were on planes that left for the US from Afghanistan
In May, Mandel attacked President Joe Biden after the President announced he was increasing the number of refugees allowed into the United States.
The White House announced Monday that it would raise the refugee cap to 125,000 for fiscal year 2022. Earlier this year, the Biden administration raised the refugee cap to 62,500 people after it flip-flopped on the position and faced fierce blowback. Still, despite raising the refugee cap in fiscal year 2021, only 7,637 refugees — about one-eighth of the maximum amount of refugees allotted — were admitted to the US in the 2021 fiscal year, according to the Refugee Processing Center.
The Friedmans' passenger log also says they were assisted by "USNA" or the United Service for New Americans, a refugee organization founded to help Jewish refugees, Smolenyak told CNN.
The Mandel campaign confirmed to CNN that Mandel is aware of his family history and said it was "nonsense" and "degrading" to compare Holocaust refugees to the refugees of today.
"It is complete nonsense and degrading to Holocaust victims to compare them to today's unvetted masses who are trying to invade our country from radical Islamic nations. While Nazis weren't embedded with Jews fleeing Europe, Islamic terrorists and grown men married to child brides are embedded today. These are two completely different situations and the comparison is grotesque and disrespectful to the memory of Holocaust survivors," said campaign spokesperson Jillian Anderson.
Mandel, who is Jewish, has been in Ohio politics for more than 18 years, first serving on the Lyndhurst, Ohio, city council, before he was elected to the state House of Representatives and then as state treasurer. In his third run for the Senate, he's looking to win the seat of retiring conservative Sen. Rob Portman.
Mandel, who has taken a hard right tack since running for Senate in the Trump era, previously campaigned on breaking down partisan politics, and had proudly cited winning his city council seat in a city where Democrats outnumber Republicans.