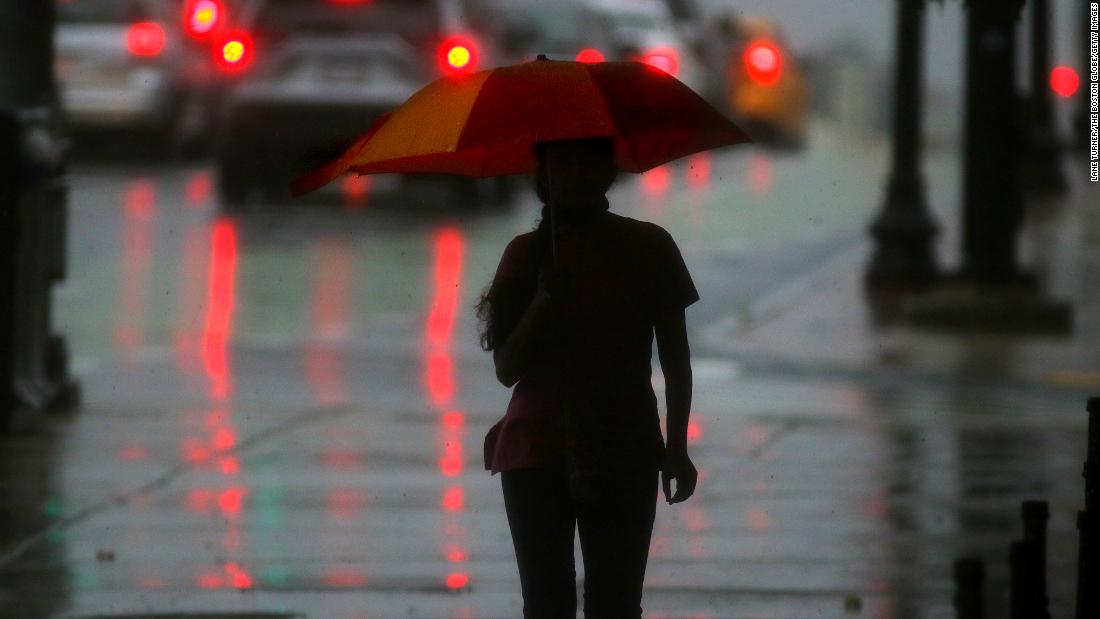 The last time a hurricane made landfall in New England was Hurricane Bob in 1991.
Henri
remained a tropical storm late Friday, but it is likely that it could be at or near hurricane strength when it hits areas of the Northeast, including New England, on Sunday, according to the National Hurricane Center (NHC).
The system's impact is likely to be felt across a broad area, from New York City and Long Island to parts of New England.
As Henri moved north through the Atlantic on Friday, hurricane warnings were issued for more than four million people in areas including the south shore of Long Island, from Fire Island Inlet to Montauk Point, the north shore of Long Island from Port Jefferson Harbor to Montauk Point as well as from New Haven, Connecticut, to west of Watch Hill, Rhode Island.
Long Island has not seen a hurricane landfall since Gloria in 1985.
A tropical storm warning is also in effect from Watch Hill, Rhode Island, to Woods Hole, Massachusetts — including Block Island and Martha's Vineyard, the NHC said Friday.
Governor warns about travel plans
Massachusetts Gov. Charlie Baker urged people to avoid unnecessary travel and to delay weekend getaways to Cape Cod.
"For those that have already traveled to the Cape or Islands for the weekend, they are advised to consider leaving on Saturday or extend their travel plans through early next week" the governor's office said in news release.
Baker on Friday activated the Massachusetts National Guard in preparation for rescues, debris clearing and other support.
Henri was expected to become a hurricane by Saturday and make a rare landfall on New York's Long Island or southern New England by Sunday, the NHC said earlier Friday.
But it's likely that hurricane conditions will begin late Saturday night or Sunday in parts of Long Island and Connecticut. Hurricane conditions are also possible late Saturday night or Sunday in portions of of Rhode Island and southeastern Massachusetts, NHC forecaster predicted.
Heavy rainfall will be a threat during the day Sunday and into the beginning of next week. Henri is forecast to produce rain of 3 to 6 inches over Long Island and New England, with isolated maximum totals near 10 inches. That could lead to flash, urban and small stream flooding, along with the potential for widespread minor and isolated moderate river flooding in those areas.
Henri will also cause swells that could cause life-threatening surf and rip currents.
New York City Emergency Management issued a travel advisory for the city until further notice. All beaches in the city will close Sunday and Monday, according to city officials. Swimming and wading will not be permitted during those days.
CNN's Brandon Miller and Judson Jones contributed to this report.
Source link