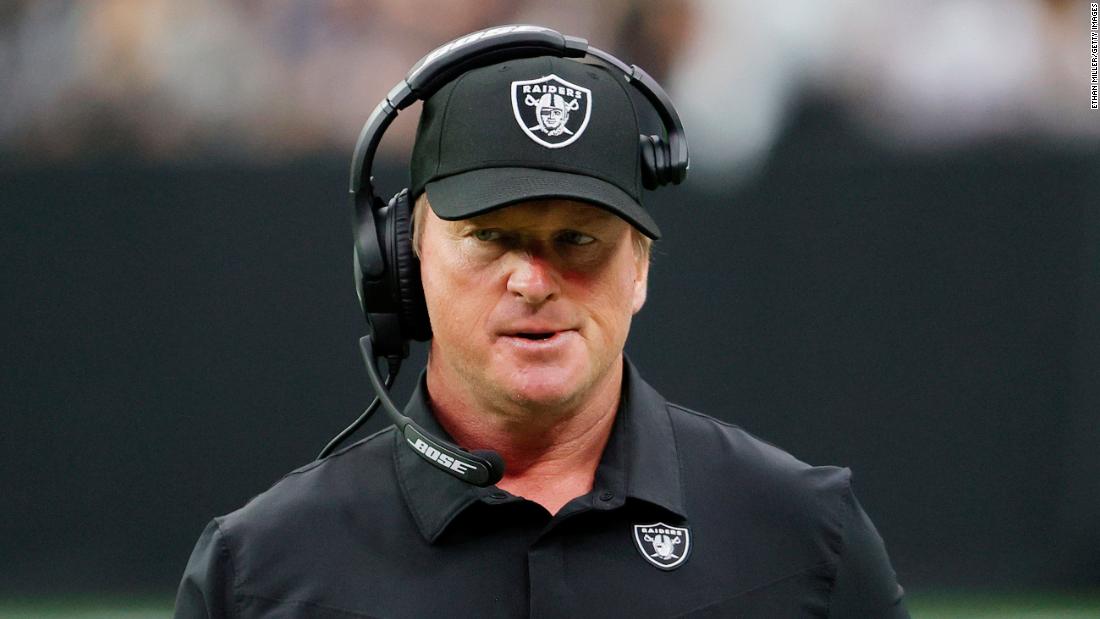 When Jon Gruden was a prominent broadcaster on ESPN, providing color commentary during "Monday Night Football," he was also sending profane and hateful emails to friends.
Gruden later became the head coach of the Las Vegas Raiders. Now some of his private missives are public; he is
out of a job
; and his departure was reported during the middle of "Monday Night Football."
The sequence of events suggests that someone leaked the ugly emails in order to undo Gruden. The
first story
landed last Friday, via the WSJ's Andrew Beaton, headlined "Jon Gruden Used Racial Trope to Describe NFLPA Chief DeMaurice Smith in 2011 Email." Several days later, the scoop is still one of the most popular stories on the Journal's website, signifying widespread interest in the subject matter.
Beaton explained on Friday that an NFL investigation into "workplace misconduct at the Washington Football Team" had unearthed "more than 650,000 emails" that — in the words of the league — "raised issues beyond the scope of that investigation." One issue: Gruden's messages to the Washington team's then-president.
"I never meant to hurt anyone"
In a statement, Gruden said he loves the Raiders and does not want to be "a distraction." He added, "I'm sorry, I never meant to hurt anyone."
"Just the beginning"
FOR THE RECORD