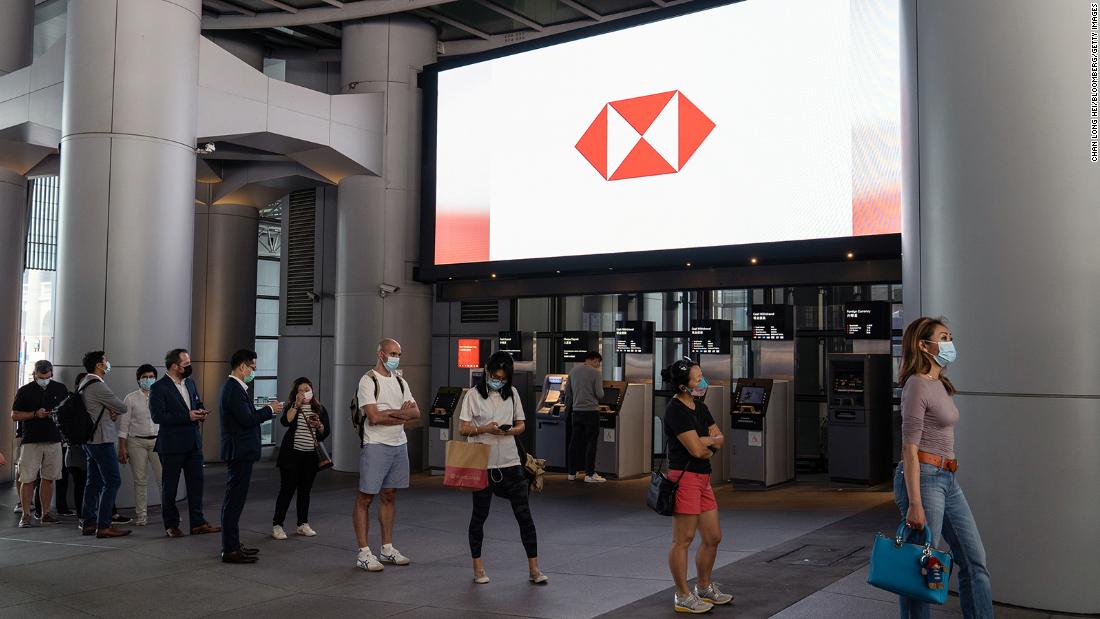 The British bank announced Wednesday that it was closing most of its retail banking locations in the country, reducing its current footprint from 148 branches to about 25. Those that will remain will be turned into international wealth management centers.
While
HSBC
(HBCYF)
will remain in the United States, its team there will switch the focus of its retail business to "international banking and wealth management" — and specifically the "needs of globally connected affluent and high net worth clients," it said in a statement.
The decision to pull back was widely anticipated. HSBC has repeatedly
warned
of the need to cut costs in recent years, especially
in the United States,
where it has long struggled to gain a foothold among everyday consumers.
"We are pleased to announce the sale of the domestic mass market of our US retail banking business. They are good businesses, but we lacked the scale to compete," CEO Noel Quinn said in the
statement
.
"This next chapter of HSBC's presence in the US will see the team focus on our competitive strengths, connecting our global wholesale and wealth management clients to other markets around the world."
The London-based lender is now planning to sell off chunks of its business to other US players.
Both deals are pending regulatory approval.
HSBC, which makes most of its money in Asia, has been increasingly shifting resources to the region lately.
The company specifically wants to build up its presence in mainland China, defend its leading position in Hong Kong and establish Singapore as a wealth management hub. And it remains bullish on India, which produced $1 billion of profit for the bank last year.
Source link