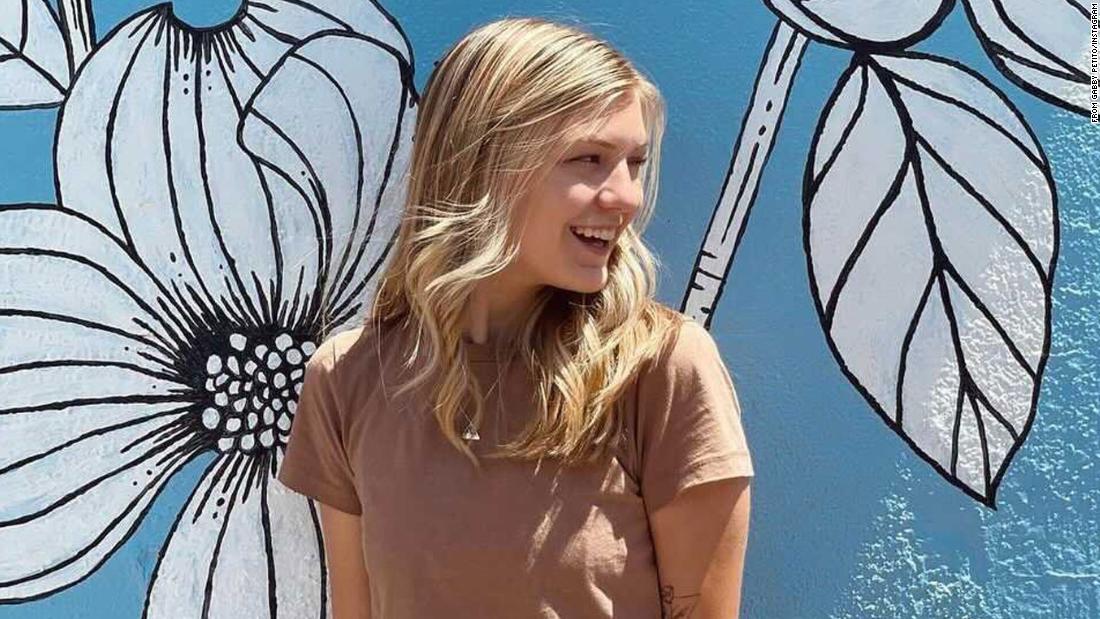 Gabby Petito's disappearance and death have sparked many questions and stoked national attention, and on Tuesday a piece of the mystery could be revealed as authorities are scheduled to provide an update on her final autopsy report.
Petito had spent the summer traveling the Western US with her fiancé, 23-year-old Brian Laundrie, and documenting their adventures on social media. But when Laundrie returned to the Florida home they shared with his parents in their van, Petito wasn't with him.
The mystery has deepened given the disappearance of Laundrie, who went for a hike in a local Florida nature reserve shortly after Petito was reported missing, according to his parents.
Before he disappeared, police in North Port were surveilling Laundrie as best they legally could, a police spokesperson told CNN's Randi Kaye.
Investigators said Laundrie's parents told them on Sept. 17 that he had left home days earlier and was headed to the nearby Carlton Reserve — sparking a search of the nature reserve's 25,000 acres. Initially, his parents said he left on Sept. 14, but last week, Laundrie family attorney Steven Bertolino said, "We now believe the day Brian left to hike in the preserve was Monday, September 13."
When he left, he didn't take his cell phone and wallet with him, and his parents were concerned he might hurt himself, a source close to Laundrie's family told CNN's Chris Cuomo.
At the time, Laundrie was not wanted in connection with a crime, but North Port Police spokesperson Josh Taylor said Laundrie had an "enormous amount of pressure" on him to provide answers in Petito's disappearance.
The FBI searched the Laundrie home on Sept. 20, removing a number of items and towing away a Ford Mustang convertible.
Where things stand now in the search: Attention then turned toward the Carlton nature preserve, where authorities combed through swampland filled with snakes and alligators, utilizing drones, dive teams and bloodhounds.
After more than a week of searching for Laundrie, the FBI went back to his parents, asking for personal items of his to assist with DNA matching. They provided what they could, Bertolino, the Laundries' lawyer, told multiple news outlets.
Laundrie's father has participated in a search of the nature reserve for him, but he has no plans to assist in police searches, and the couple will not take a polygraph test, Bertolino said.
Source link