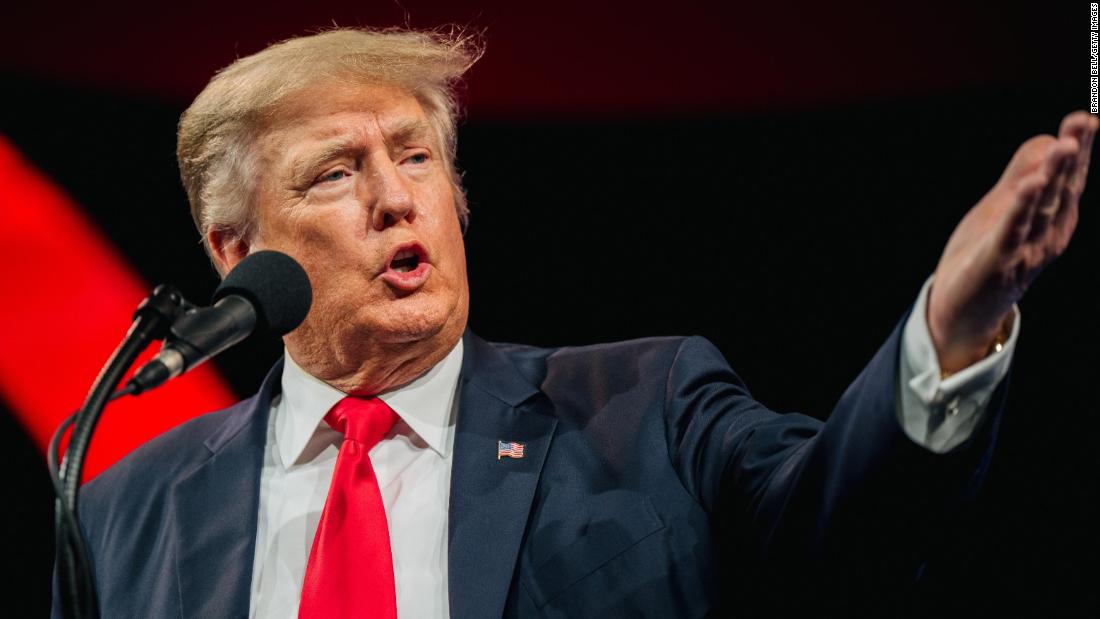 But former President Donald Trump's current dishonesty is
overwhelmingly focused
on a single subject: the 2020 election he lost eight months ago but won't stop lying that he won.
In a rambling
Sunday address
to the Conservative Political Action Conference in Dallas, Trump returned again and again to election-related lies — some of them detailed and wrong, most of them vague and wrong.
What can you even say about claims so disconnected from reality? Here's a brief fact check of eight of them.
Trump: "And we were doing so well until the rigged election happened to come along. We were doing really well."
The election was not rigged. Trump lost fair and square.
Trump: "Unfortunately, this was an election where the person that counts the votes was far more important than the candidate, no matter how many votes that candidate got — and we got record numbers of votes."
Joe Biden was the candidate who earned a record number of votes: more than 81 million. Trump earned more than 74 million votes — a record for a sitting president, but that's not what Trump said here.
Trump: "You know, the New York Times asked me a question: 'What happened in 2020 — that was different from 2016.' I said, 'Well I'll tell you: we did much better in 2020 and we got 12 million more votes. We won by a much bigger margin."
Trump lost. Biden beat him by 74 votes in the Electoral College, 306 to 232, and by more than 7 million votes in the national popular vote.
Trump did receive about 11.2 million more votes than he did in 2016 — side note: that doesn't round to "12 million" — but Biden received about 15.4 million more votes than Democratic nominee Hillary Clinton got in 2016.
Trump: "Every time the media references the election hoax. they say the fraud is: 'Unproven! And while there is no evidence…' No evidence? No evidence? There's so much evidence."
Trump: "…the Justice Department, they failed to call out a late-night ballot stuffing that took place in Georgia, remember that? Where they made up a story of a water main break in order to get people and security to leave the premises. And then they went into a rampage of stuffing, essentially, the ballots."
Trump: "They deleted, Georgia, over 100,000 votes."
Trump: "The drop boxes were off very late. 'Where are they? Where are they? What happened?' They're supposed to be — they're not. I could tell you what happened. Sometimes late by days in showing up to the vote-counting areas."
There is no evidence that ballot drop boxes were delivered improperly late. There is no evidence for Trump's suggestion that something nefarious happened with ballot drop boxes.
Trump: "Detroit was so corrupt."
Source link