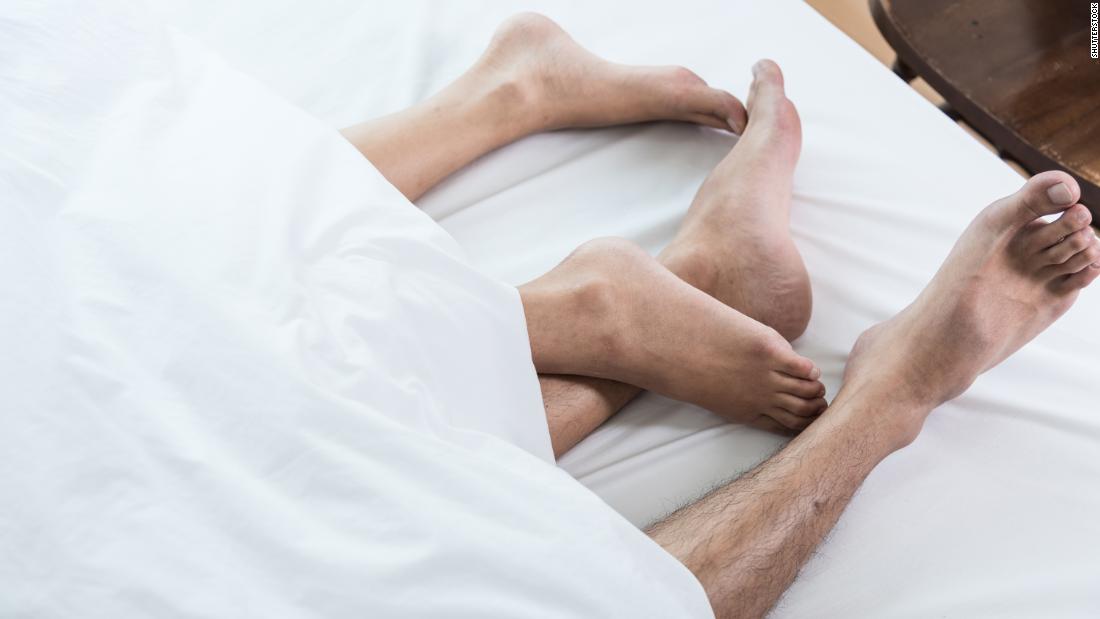 But while many see the further reopening of the economy as a sign that Covid-19 is less of a health crisis, there are other viruses and bacteria out there — such as those that are sexually transmitted. And physicians warn a rise in STD cases is on the way. But that's not just because vaccinated singles are ready to mingle again.
These reportable STDs increased by nearly 30% between 2015 and 2019, the agency said.
Experts told CNN these worrisome trends can be tied to several factors.
There are also changed attitudes about sexuality.
"People currently in their teens and 20s, I think, there are different attitudes and beliefs about what constitutes a committed relationship and what doesn't," Handsfield said.
The CDC notes high infection levels can also be impacted by obstacles to prevention and care, such as poverty, unstable housing or lack of a medical home.
Add a pandemic that requires health care systems to reallocate staff from STD prevention to helping fight a deadly respiratory virus and these problems get exacerbated.
Numbers don't tell the whole story
The CDC says preliminary 2020 data suggest many of these concerning trends continued into 2020, when the Covid-19 pandemic disrupted STD testing and treatment services.
A CDC study published in the Journal of the American Sexually Transmitted Diseases Association in June gives the first preliminary findings of the national impact of Covid-19 on STDs in 2020, with data through December of last year.
As of December 12, the cumulative totals for 2020 compared to 2019 showed gonorrhea case counts were 7% higher, chlamydia case numbers were 14% lower and numbers of syphilis cases (primary & secondary) were 1% lower.
BJC HealthCare, one of the main hospitals in the St. Louis metro region, saw testing decline after the first positive Covid-19 case in March, Reno said. After the city issued stay-at-home orders, testing for gonorrhea and chlamydia dropped 45%. Reno added this amounted to about 4,400 missed gonorrhea and chlamydia tests in a 10-week period in this region.
HIV testing had a similar pattern, with an estimated 5,000 missed tests in the same period, Reno said.
Handsfield told CNN it is difficult to know for sure what really happened to the number of STD cases during the peak of the pandemic.
"The notion that there is a risk that they will rebound, to me, makes a certain amount of sense. But it's with that caveat that we really don't know very well how to interpret the data behind those observations," Handsfield said.
Testing also may have increased pre-pandemic.
Dr. Kees Rietmeijer, former director of the STD Control Program at the Denver Public Health Department, pointed out to CNN that, like Covid-19, "the more you test, the more you find." But unlike coronavirus cases, the number of negative STD tests is not reported, so the positivity rate isn't known.
Not all sex stopped
One way sexually transmitted infections are like Covid-19 is that many cases are asymptomatic, said Dr. Julie Dombrowski, an associate professor of medicine at the University of Washington who also does research on HIV and STI clinical and public health services.
And while some people may have been less sexually active during the pandemic, not all sex stopped, so those pre-pandemic infections didn't just disappear.
Dr. Edward Hook, a professor of medicine at the University of Alabama at Birmingham, told CNN part of maintaining sexual health is realizing these infections are more common than many people think.
"Nobody wants to think they've got a sexually transmitted infection or going to get one," he said.
Rietmeijer echoed Hook, pointing out that the approach to treating STDs has focused on the clinical aspect, rather than the individual and societal impacts, such as inequity in health care and a stigma that can hinder people from taking preventative measures seriously.
A lack of timely diagnosis or preventative measures can lead to dangerous consequences.
Preventative measures
Hook said another element of maintaining good sexual health involves having a conversation with sexual partners.
"Hopefully people are interested in each other's health as well as their own," he said. "Increasingly, although not increasingly enough, we are seeing and we continue to encourage couples who are thinking about or planning to initiate sexual activity, or even couples who have just recently begun sexual activity together, to go together to be screened for STIs."
Source link