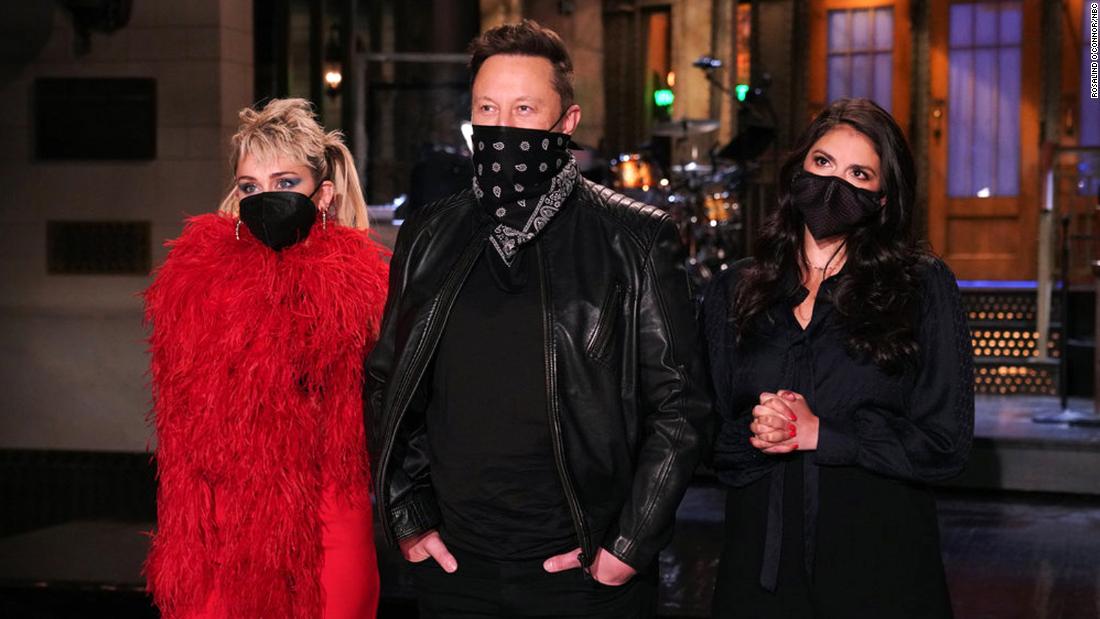 That off-kilter tradition continues Saturday when
Elon Musk
, the eccentric tech billionaire, will host the show. Miley Cyrus will join him as musical guest.
Musk is a surprising choice for the show given that "SNL" is not known for picking hosts from the tech or business world, usually sticking to celebrities and comedians. Having
one of the wealthiest people on the planet
on the show — and a controversial one at that — has raised some eyebrows.
But, according to James Andrew Miller, author of "Live From New York, the Complete, Uncensored History of Saturday Night Live," the appearance makes sense because "SNL" is not so much an entertainment show as it is a cultural one.
And Musk, for better or worse, is definitely a part of our culture.
"'SNL' has had a tradition of going outside of movie openings and television events and other predictable hosting invitations," Miller said. "It's picked hosts from all walks of life and different people from all parts of the culture."
Miller added that it's one reason the show has stayed relevant through the years.
That's why the Musk pick makes sense from a viewership perspective: His selection gets people talking, and that's certainly been the case since Musk was announced as host a few weeks ago. Musk could bring in viewers who typically don't watch the show.
"It gives an opportunity for people to see somebody who is very much in the public eye, and very much a big blip on the cultural, financial and technological radars, and see them in a different way," Miller said.
Miller pointed out that some people "will be fascinated by this," and some "will be disgusted by it." That's likely just fine with long-time executive producer Lorne Michaels.
"From the very beginning, Lorne has made a point of not pandering. He doesn't wet his finger, hold it up in the air and try to guess what people want," Miller said. "The show isn't afraid of controversy."
So will Musk be a good host? He's no stranger to being in front of the camera. He's had cameos in films like Marvel's "Iron Man 2," TV shows like "The Simpsons," and been in several episodes of "South Park."
Tune in Saturday night to see if that translates to "SNL."
Source link