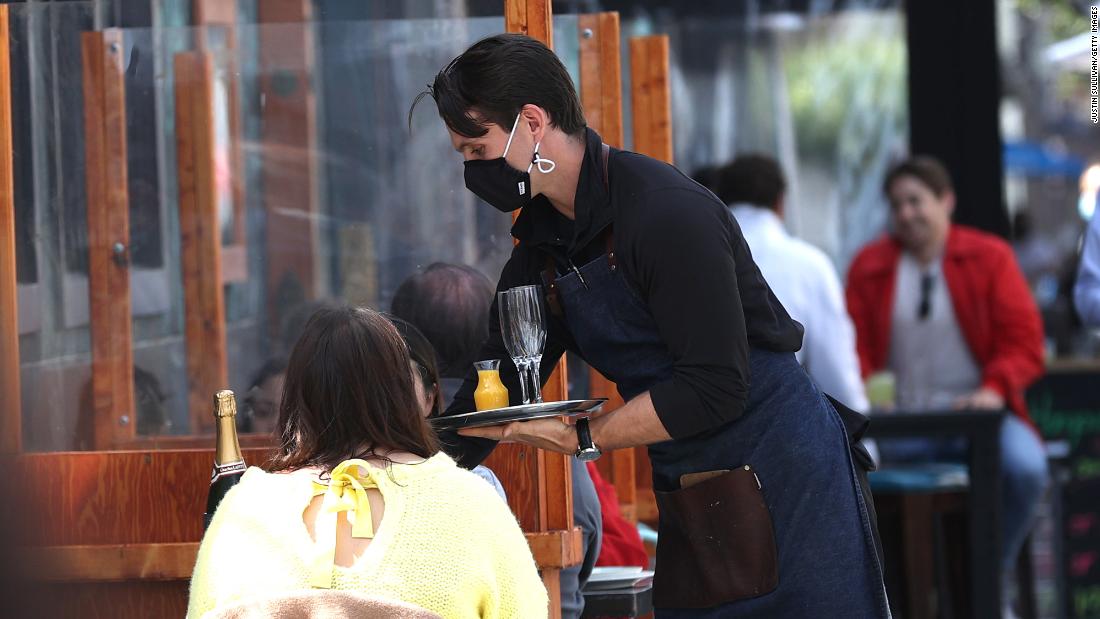 According to OpenTable, which has been keeping tabs on the industry using data from the restaurants that employ its reservations platform, the percentage of seated customers at US restaurants open for reservations is hovering just below pre-pandemic levels.
OpenTable is tracking the number of seated diners compared to the same period two years ago. For example: If 100 people made reservations at a restaurant on this day two years ago, and only 50 did today, the seated diner level would be 50%.
Recently, the number has
been relatively high
. With some dips and spikes along the way, the percentage of diners compared to 2019 rose from 75% on March 1 to 87% on April 29. On Saturday, for example, US seated diners reached 97% of 2019 levels.
Some states, like Florida and New Jersey, have been at 100% in recent days, according to the data. OpenTable is measuring markets with 500 or more restaurants on the platform and in which at least 10% of restaurants are taking reservations.
Restaurant chains are also reporting signs of a recovery.
The demand is good news for restaurants open today. But not every restaurant made it through the pandemic.
Source link