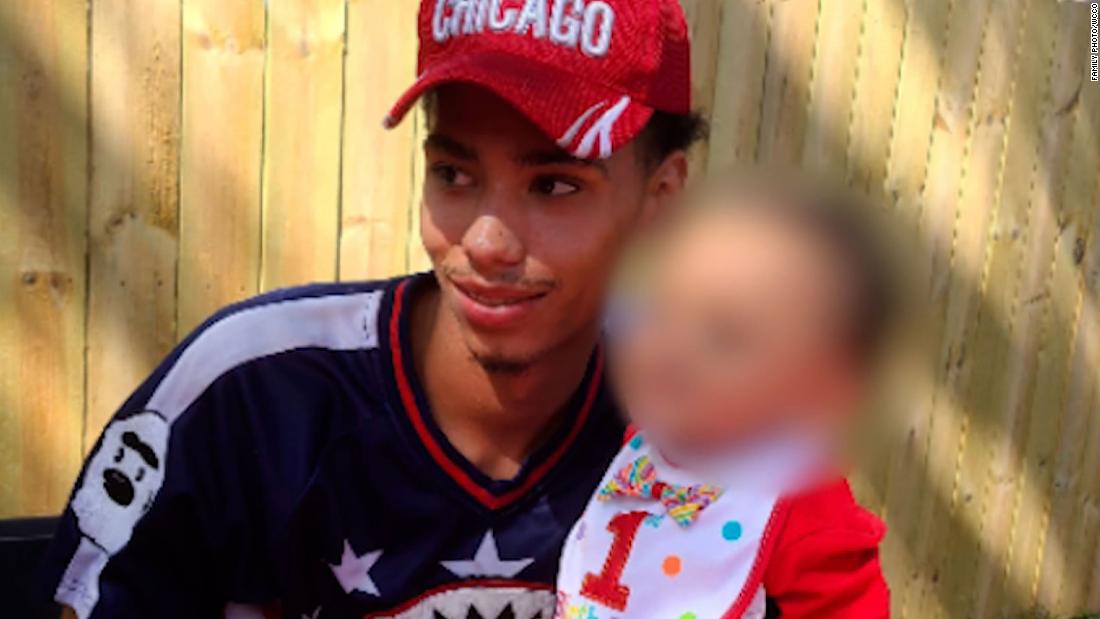 Civil rights leader the Rev. Al Sharpton is due to eulogize Wright, 20,
during a funeral that sets up another emotional day
for a metro area scarred by several high-profile killings involving police. The service — set to start at noon CT (1 p.m. ET) at Shiloh Temple International Ministries in Minneapolis — comes just two days after an officer was
found guilty
of Floyd's murder.
"Daunte was a shining light. He was a shining light," his aunt, Naisha Wright, told CNN on Thursday morning. "He was loved. He was a man in the making. He was somebody. He was human. He died; we can't understand why. Why? Why did he have to die the way that he died?"
"Today, I have to go lay my nephew to rest on my mother's 60th birthday," said Wright, who spoke alongside lawyer Ben Crump. "My brother and my sister should not have to go through this. They should not have to go through this, nor should any other mother, father or anyone have to go through an unjust murder like what happened."
Daunte Wright's death on April 11 in the Minneapolis suburb of Brooklyn Center happened about 10 miles from where the trial in Floyd's death was held this month. Wright's killing sparked
nights of protests
in Brooklyn Center and reignited national conversations about
policing and the use of force
.
Another gun said to be mistaken for a Taser
Wright's family has called for Potter to be held accountable.
The family hopes to see "some type of justice," Naisha Wright said Thursday, as Daunte Wright joins the list of Black men killed by US police, including Grant. He was fatally shot in 2009 at age 22 by an officer in Oakland, California, who said he intended to draw and fire his Taser rather than his gun.
Justice "would be a bittersweet moment, of course, because again, today we close that casket on my nephew," Naisha Wright said. "This is the last day that we can ever touch, we can ever see him. We can give something where other families don't have to go through this."
The Wright family in recent days has drawn strength from relatives of Floyd, who are expected to attend Thursday's funeral, Wright told CNN.
"Even what they've been dealing with, like literally, they put aside what they are dealing with to see how my family is doing. And it takes a lot of strength. It takes a lot of strength to be able to do that. They've seen over and over and over and over their brother, their uncle being murdered. Murdered! In front of millions," she said.
"And that family, they see us, and they give us hugs, you know, just — yes, encouragement to keep going because that's what we're going to do. We're going to keep fighting."
To mark the start of Wright's funeral, Minnesota Gov. Tim Walz issued a proclamation calling for two minutes of silence at noon CT in his honor.
"We know that this tragedy is connected to the deep, systemic racism in our society that Black people in Minnesota and across the country face every single day," the proclamation by Walz reads. "While nothing can bring Daunte Wright back to his loved ones, we must continue to work to enact real, meaningful change at the local, state, and national levels to fight systemic racism so that every person in Minnesota — Black, Indigenous, Brown, or White — can be safe and thrive."
CNN's Michelle Krupa and Amanda Watts contributed to this report.
Source link