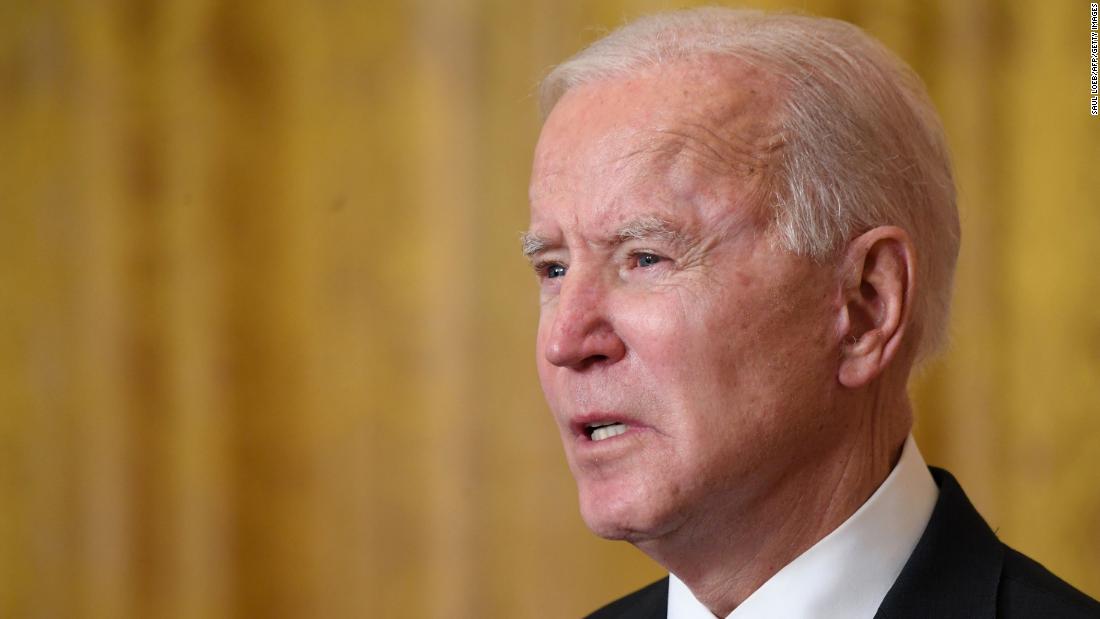 After four years of politics by tweeted decree, normal service is resuming inside the Beltway in all its brutal, hypocritical, and high-stakes glory as everyone with power tries to wield it to set the tone for the coming years. The White House is standing firm behind
Neera Tanden
, its pick for budget director, though her nomination seems doomed. Aides to
Joe Biden
know this first big fight will help set the terms of the new President's relationship with Congress. Other bitter
confirmation hearings
are turning into early de-facto fights on the great issues of the Biden era, like climate change and expanding access to health care.
Republicans are meanwhile beginning to mobilize against Biden's
$1.9 trillion Covid
rescue package in the hope of billing it as an example of massive liberal overreach and winning a political payoff. Yet they are making a significant gamble. If Biden pulls the country out of the pandemic with the help of the bill — that is currently popular — the GOP will look mean and irresponsible.
The Covid relief plan is meanwhile stretching the papered over unity observed by Democrats in their election-year zeal to beat Donald Trump, with a split widening over including a minimum wage hike in the huge plan.
The internal Democratic tussle begs many questions, including, when will Biden step in and impose his authority? How fair is he willing to appease moderate Democrats who want a watering down of some aspects of the package? And would any Democrat — however infuriated they might be over compromises made to either the right or the left — dare to break with their new President on the test of his power in a 50-50 Senate?
Party splits
The Republican Party is even more divided than Democrats. While some senators like Mitt Romney are working through principled objections to Biden's policies and nominees, Trump loyalists like Sens. Ted Cruz, Josh Hawley and Ron Johnson are performing for their watching leader in exile and, perhaps more critically, his base of supporters. They are forcing their party into what may turn into a four-year fight over Trump's lies about an election he lost.
The president of the Center for American Progress has fallen foul of Republicans upset by her outspoken tweets and some progressives like Budget Committee Chairman Bernie Sanders with whom she sparred as a senior aide to Hillary Clinton's 2016 campaign. After West Virginia Sen. Joe Manchin, a Democrat walking a tightrope over his deeply conservative state, said he couldn't back Tanden, her prospects of confirmation appeared bleak. But the White House is not yet willing to fold and is searching for a Republican to get Tanden over the line.
"We feel good about Neera," senior Biden adviser Cedric Richmond told CNN Tuesday. "If it has to be a Republican, it will be a Republican."
But both Senate committees overseeing Tanden's nomination postponed votes on Wednesday on whether to move her candidacy to the full chamber, casting further serious doubt on her chances.
"Why not just let these workers keep their jobs?" Wyoming Republican Sen. John Barrasso asked Haaland, as part of an emerging strategy by Republicans to leverage the hearings to highlight their own policy goals.
Washington Democratic Sen. Maria Cantwell captured the underlying dynamic of the hearing. "I almost feel like your nomination is this proxy fight for the future of fossil fuels," she told Haaland.
"Yet the 1st Native woman to be Cabinet Sec is where Manchin finds unease?" Ocasio-Cortez tweeted.
"I raised a question about partial birth abortion that he chose not to answer. That is obviously a concern," Romney said, raising additional concerns about Haaland and Tanden.
The hearings also reflected another dominant theme of the new administration. While there is fierce debate over their credentials, the ethnicity of Tanden, an Indian American, Haaland, a Native American, and Becerra, who is Hispanic, reflect the diversity at the heart of Biden's administration.
Looming clash over Covid package
Elsewhere in the Capitol on Tuesday, Republican senators worked through the intricacies of the budget procedure known as reconciliation, which Democrats plan to use to ease the Covid rescue bill past filibuster attempts.
At their weekly conference lunch, the GOP caucus also strategized on how to challenge Democratic unity during debate on the package, CNN's Lauren Fox reported. In one possible troublemaking maneuver that would double as points on the board ahead of congressional elections in November 2022, Romney and Arkansas Republican Sen. Tom Cotton are working on a plan to raise the minimum wage to $10 an hour on condition that there are mandatory requirements on business to discourage the hiring of undocumented migrants.
Their gambit followed Manchin's proposal to hike the rate to $11 per hour over two years. Neither suggestion is likely to be acceptable to progressive Democrats who are seeking to include a $15 per hour minimum wage in the Covid rescue plan. This could all be academic — at least for now — since both sides are waiting from a ruling from the Senate parliamentarian on whether including minimum wage changes is allowed under reconciliation rules.
The White House added to the sense of uncertainty on Tuesday by refusing to say whether Biden would sign a bill that included the $11 an hour figure.
"The President proposed $15 because that's what he thinks is right for American workers," press secretary Jen Psaki said.
Tugs of war over economic policy and the shape of relief legislation — and ideological fault line issues like abortion — are necessary features of the adversarial democratic process. But some Republicans, who abetted the ex-President's assault on America's political system fraud, can't break the habit
Hawley hit back Tuesday at reporters who asked whether he was complicit in the riot after challenging Biden's election win. "I would say that's absolutely outrageous and an utter lie and no one I think who knows any of the facts alleges any such thing," he said.
Also in the Garland hearing, Texas Sen. Cruz complained about the politicization of the Justice Department during the Obama administration, ignoring former Attorney General William Barr's role in acting almost as Trump's personal attorney during the previous administration.
Source link