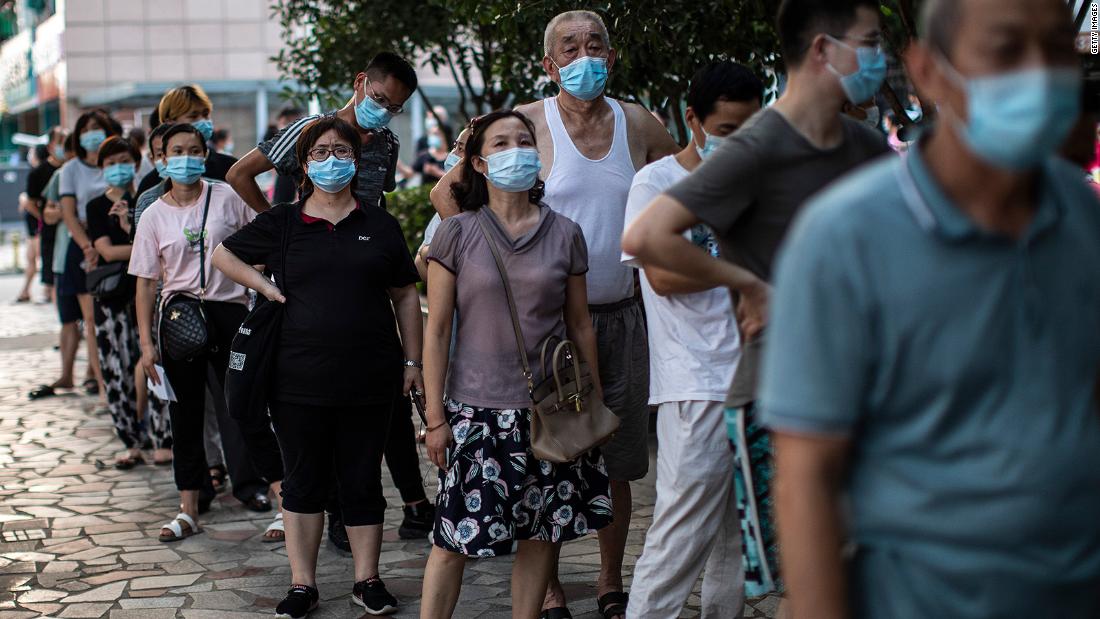 China is grappling with its worst outbreak in months, with more than 300 cases detected in more than two dozen cities across the country. The speed and scale of the spread has spurred mass travel restrictions, reminiscent of the stringent measures adopted during the country's initial outbreak in early 2020.
On Monday, seven infections were reported among migrant workers in Wuhan, the central Chinese city where the coronavirus was first detected in December 2019. As of Wednesday, a total of 20 local infections have been reported, including 8 asymptomatic cases,
according to the Hubei provincial health commission
.
The city of 11 million people was placed under the world's first and arguably strictest coronavirus lockdown in January 2020, during the height of its devastating initial outbreak. The paralyzing 76-day lockdown came at a
huge personal cost
to residents, but eventually succeeded in taming the virus. Wuhan had not reported any locally transmitted cases since May last year.
But now, the highly contagious Delta variant has put authorities on high alert.
Spiraling outbreak
Since then, the cluster has spread to at least 26 cities, including the tourist hot spot Zhangjiajie and the capital Beijing.
In just two weeks, China has reported more than 480 locally transmitted confirmed cases, according to a CNN tally of the National Health Commission's daily reports.
The fast spreading Delta variant has posed a major challenge to China's hardline zero Covid strategy, which relies on mass testing, targeted lockdowns, extensive contact tracing and strict quarantine measures to quickly suppress local flare-ups.
China responded by doubling down on its containment approach, adopting stringent measures on a scale not seen in months. Several cities have been placed under effective lockdowns, ordering residents to stay in their homes and canceling flights and trains.
The country has also imposed massive nationwide travel restrictions. All provincial authorities have urged citizens not to travel to medium and high-risk areas or leave the provinces where they live unless it is strictly necessary.
The Chinese government is particularly concerned about the spread of the virus to Beijing, which is set to hold the Winter Olympics in February next year. The city has reported a handful of cases since last week — its first coronavirus resurgence in months.
Mahjong parlors
The elderly woman, who stayed in Yangzhou with her sister, did not inform local officials of her travel history as required, and repeatedly visited crowded places including restaurants, markets and mahjong parlors, the statement said.
The woman sought treatment at a hospital on July 27 after she started coughing and developed a fever, and tested positive for coronavirus a day later. She has been criminally detained by police and is under investigation for suspected obstruction of the prevention and control of infectious diseases, according to the statement.
Both Yangzhou and Nanjing have conducted several rounds of citywide testing, and suspended all domestic flights, long-distance buses, taxis and online car hailing services from arriving and departing.
Source link