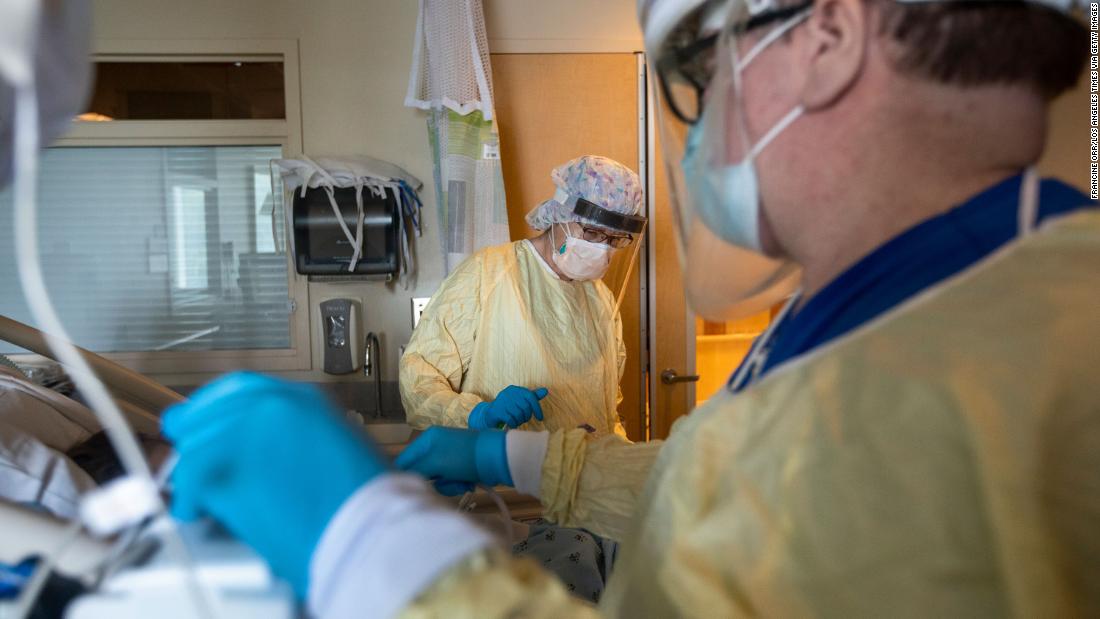 The state reported roughly 11,769 new cases on Thursday, according to the
California Department of Public Health.
That's down from
12,359
reported this time last week but up from
10,450
reported two weeks ago. Statewide, the positivity rate is 5.4%, down from a high of 7% on July 31.
The number of new cases reported is plateauing in areas of the state with higher rates of vaccination, officials said.
"We're hopeful the rate of cases is plateauing in some regions within the state," the health department said in a statement to CNN.
Covid-19 hospitalizations, which tend to peak later than cases, are still on the rise.
"We are seeing a lag in hospital admissions, and it appears that some of our highest numbers were last week," the department added.
But there is a glimmer of hope: An ensemble forecast published Wednesday by the Centers for Disease Control and Prevention projected that new Covid-19 hospitalizations will likely remain stable, or will have an uncertain trend, over the next month. That was the first time since mid-July that the forecast did not project increasing hospitalizations.
'Highest priority is to get the unvaccinated vaccinated'
State officials also warn now is not the time for residents to relax and throw caution to the wind.
"While current trends are encouraging, one thing we have learned with COVID-19 is that we cannot let our guard down — our highest priority is to get the unvaccinated vaccinated," the state's public health department officials said in their statement to CNN.
"We think this is a sustainable way to keeping our schools open and to address the number one anxiety that parents like myself have for young children, and that is knowing that the schools are doing everything in their power to keep our kids safe," California Gov. Gavin Newsom said earlier this month.