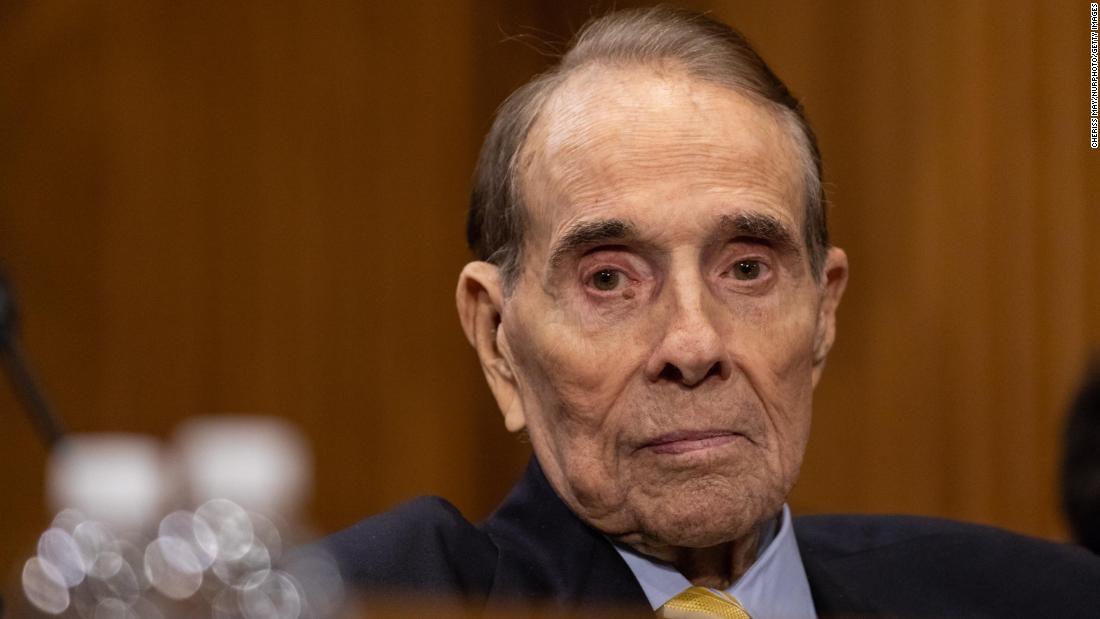 Dole also said he believes former President Donald Trump lost the 2020 presidential election and noted that there is no evidence of election fraud, contrary to Trump's repeated claims.
"He lost the election, and I regret that he did, but they did," Dole told USA Today's Susan Page. "He had Rudy Giuliani running all over the country, claiming fraud. He never had one bit of fraud in all those lawsuits he filed and statements he made."
Dole is among the most prominent members of the Republican establishment who has stood by Trump. He
endorsed Trump
for President in 2016 and hasn't engaged in the public criticism levied by other living past GOP presidential nominees George W. Bush and Mitt Romney. Dole has also
plainly recognized
Joe Biden's legitimacy as President.
In the USA Today interview, Dole called Biden a "great, kind, upstanding, decent person" but said he was still dubious when it comes to his former colleague's politics and questioned Biden's decision to close the Keystone Pipeline.
"I asked him, I said, 'Why did you close that pipeline in (South) Dakota?'" Dole said.
Source link