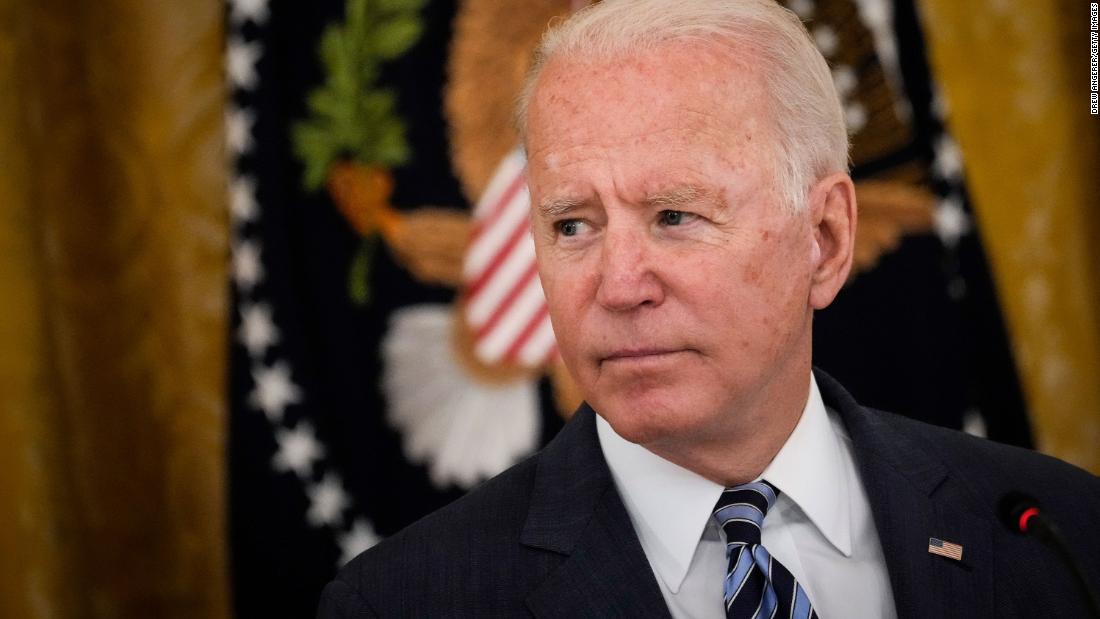 The President said at the White House he was confident Democrats would ultimately reach an agreement and that he would sign the $1.2 trillion bipartisan infrastructure package as well as the $3.5 trillion package to expand the nation's social safety net into law.
"Now we're at this stalemate at the moment and we're going to have to get these two pieces of legislation passed. Both need to be passed," Biden told reporters Friday.
But the path forward for both pieces of legislation remains unclear. But moderates and progressives are currently entrenched in their positions at this critical moment in negotiations, which is leaving Biden's agenda hanging in the balance.
"This is a process and it's going to be up and down," Biden said.
'No one's hollering'
Biden spent nearly four and a half hours meeting with several key Democratic lawmakers on Wednesday to try to hammer out details of the $3.5 trillion economic package. On Friday he sought to strike a hopeful tone about the progress made in those negotiations.
"Both meetings went very well. I mean, it was, it was — they were collegial. No one's hollering. Everybody's, you know — and people are hanging out afterwards in the Oval — and anyway, both the progressives as well as the moderates," Biden said.
"One of the things that I think is important for — and I'm trying to get people to focus on — is what is it you like? What do you think we should — forget a number — what do you think we should be doing?" Biden added.
Biden suggested some moderate Democrats listed priorities that added up to more than what they have said they were willing to spend.
"We're getting down to the, you know, the hard spot here. People are having now to go in and look in detail as to what it is specifically they're for," Biden said.
Biden acknowledged that natural disasters over the past month had hampered his plans to sell his economic plan to the public.
"Part of the problem is I had hoped — I hadn't planned on, although I kind of anticipated might happen — I hadn't planned on the 178-mile-an-hour winds from the hurricane going into Louisiana and 20 inches of rain in New York and New Jersey and areas as big as the state of New Jersey burning down in the West," he said.
House Democratic leadership has committed to a September 27 vote on the $1.2 trillion bipartisan infrastructure package, and progressives have threatened to sink that vote if the $3.5 trillion package isn't ready to move as well. But that larger package is nowhere near ready to move at the moment.
This story has been updated with additional comments from Biden and background information.
Source link