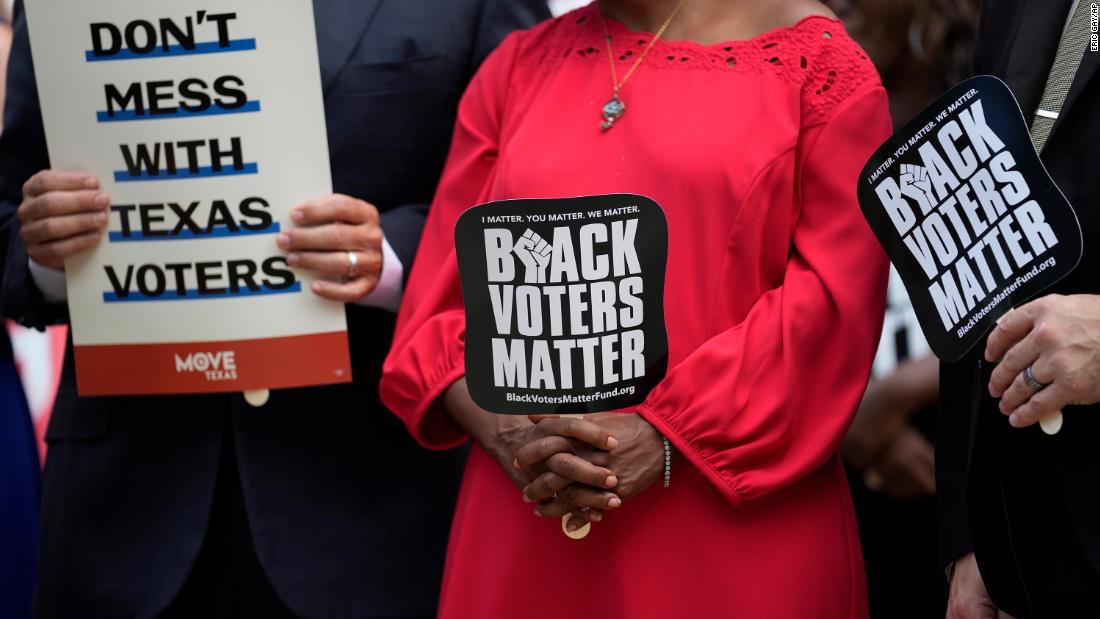 After Reconstruction, states throughout the South were rife with White supremacist terrorism, racial injustice and attacks on Black voting rights — and by the late 19th century, Texas was among the most brutal. Whites-only Democratic clubs and their armed militias had "purified" the ballot box in one Texas county after another. Political violence, assassinations and lynchings enforced White rule throughout much of the state at the expense of Black lives and Black voting rights.
In the
Washington County election
of 1886, for example, ballot boxes in Black precincts were stolen at gunpoint by agents of a Whites-only political ring known as the "People's Party." When Black poll workers dared to fight back at one of the precincts, they were arrested, and three of them — Shad Felder, Alfred Jones and Stewart Jones —
were lynched
by a mob. No one was ever brought to justice.
The national outrage this produced
compelled Congress
to hold hearings on the troubled voting practices that plagued Texas and much of the South. The resulting
Federal Elections Bill of 1890
promised greater federal intervention to protect the right to vote in any state where it was threatened.
Like the Democratic Party today, the Republican Party of 1890 had recently won majorities in the US House and Senate, and, with the election of Benjamin Harrison in 1888, controlled the presidency, too. And like today's Democratic Party, those Republicans publicly resolved to use that power to secure voting rights, especially for the Black targets of voter suppression efforts in the South. The Federal Elections Bill duly passed the House of Representatives that year and debate on its passage soon began in the Senate.
So, after all the righteous indignation over the election outrage in Texas had been spent, the majority party meekly gave up the fight for voting rights. They blinked in the face of the filibuster and denied America the chance to establish a true multiracial democracy.
As long as the law stood, states would be forced to tear down barriers to the ballot box and guarantee equal voting access to every eligible American.
But it turned out that the law could not stand forever.
That defeat doesn't have to be America's fate.
The question is, what will the President do with it?
But he must take to heart the lessons of Texas: when we fight for the right to vote, we can expand democracy to include everyone. But when we give up without a fight, we can lose democracy itself.
Source link