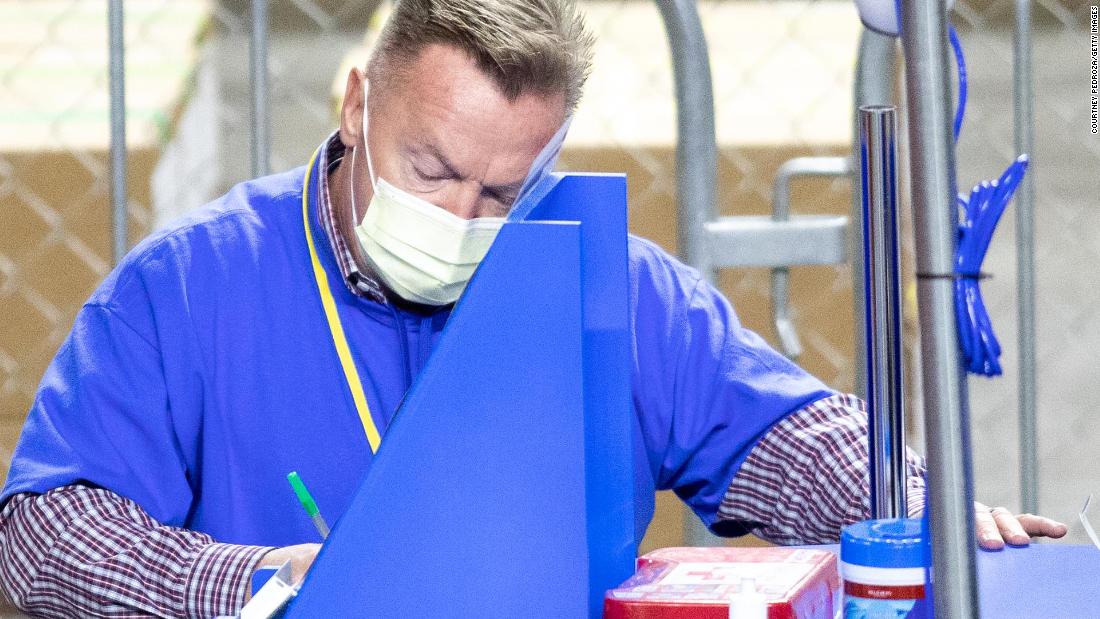 After months of promises from former President Donald Trump and others involved with the sham audit of votes in Maricopa County that the findings would show rampant fraud,
it showed nothing of the sort
. In fact, Joe Biden gained 99 votes in the audit, while Trump lost 261.
Which, surely, would put an end to Trump's flights of fancy that he had won Arizona — and the election — if only all the ballots were counted, uh, fairly?
"Massive fraud was found in the Arizona Forensic Audit, sometimes referred to as 'Fraudit,'"
Trump said in a statement
released just after the report went public. "The numbers are Election Changing!"
None of this, of course, is true. Trump lost the election — both nationally and in Arizona. And yet, Trump and the forces aligned with him are already rewriting the history of their very own sham audit as they careen toward their next state of opportunity to fuel an increasingly wild conspiracy theory.
"Trump's allies are already demanding a new review of another Arizona county won by President Joe Biden. They are launching more partisan ballot reviews in other states following the Arizona playbook after passing laws making it harder to vote earlier this year. And they are calling for decertification of Arizona's 2020 election despite the lack of fraud, as part of a larger effort to validate Trump's 'Big Lie' and undermine the 2020 election results.
"The lesson they're taking from Arizona's Maricopa County ballot review is not that they failed and should stop, but rather that they should try to avoid the negative scrutiny that hounded the Cyber Ninjas' review and 'do it better' in states like Wisconsin and Pennsylvania, even if there's no evidence of fraud, said Sarah Longwell, a conservative publisher and executive director of the conservative group Defending Democracy Together."
That's the thing about believing in conspiracy theories. You can always adjust the conspiracy to include any "bad" or counter-factual information. Using this distorted way of thinking, the Arizona audit either a) wasn't done right or b) wasn't reported on correctly. Which means you just have to do the next one better. You never have to confront the fact that you were just flat-out wrong.
And unfortunately for the country, the election fraud conspiracy theorists will get more chances.
What the aftermath of the Arizona sham audit proves is that this election fraud conspiracy theory just won't die. The true believers have ignored facts for so long that when presented with them — even in an "audit" that they pushed and promoted — they find ways to ignore them.
It's a sad state of affairs. And one that isn't going to be changing anytime soon.
Source link