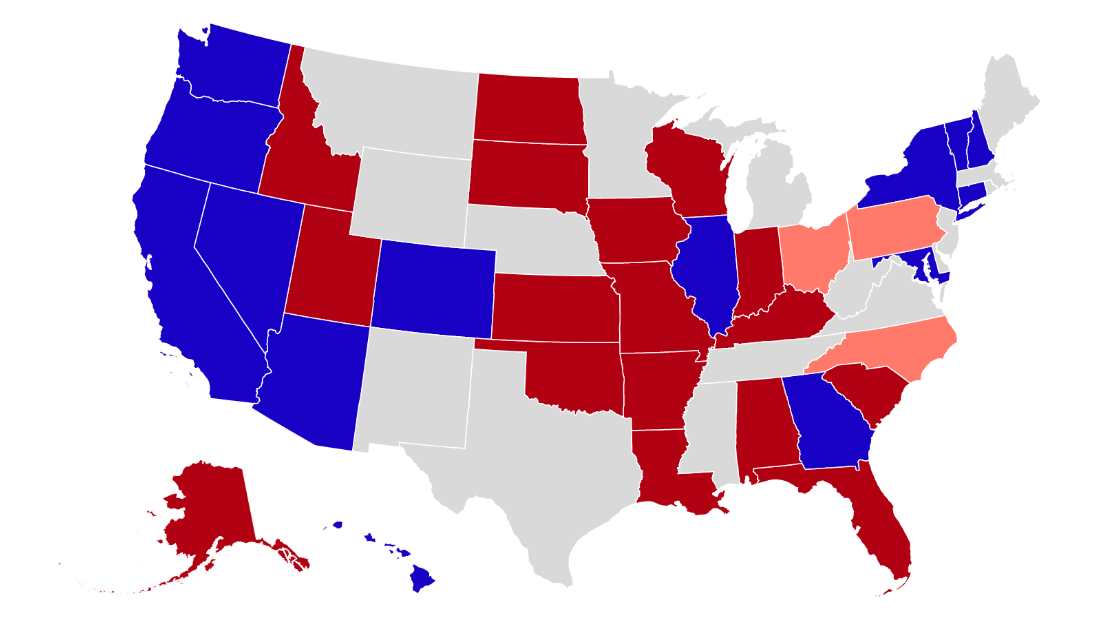 To date, five Republicans senators — Blunt, Richard Shelby (Alabama), Richard Burr (North Carolina), Pat Toomey (Pennsylvania) and Rob Portman (Ohio) — have all announced that they will not seek another term next November. It's not a coincidence that all five are considered remnants of the Republican Party of George W. Bush and have struggled to adjust to the new Trump-led GOP.
The trend is hard to dispute.
Blunt, prior to Monday morning, was not seen as someone even considering not running again. He had spent a lifetime in politics — including a stint in House leadership — and is a close ally of Republican Senate Leader Mitch McConnell (Kentucky). And with the Republican trend in Missouri, Blunt's path in a general election in 2020 is probably clearer than in either of his past two Senate bids.
Temperamentally, Blunt prefers to work behind the scenes — the polar opposite of Trump. George W. Bush once referred to Blunt as a "leader who knows how to raise his sights and lower his voice," which is, quite literally, the opposite of Trump's leadership, uh, "philosophy."
What all that meant is that Blunt faced at least the possibility of being primaried by a Trump-ier candidate next year. And given that Missouri's other senator is Josh Hawley — he of the push to question the Electoral College counts in several states (Blunt voted against those objections) — there's plenty of reason for Blunt to be slightly nervous as he looked toward where he fits in the current version of the party.
The fleeing of the establishment has dovetailed with the rise of the Trump wing of the party — even in the Senate, which has always prided itself on being less reactive to the short-term changes within the party.
Witness the aforementioned votes on objections to the Electoral College results. Seven senators voted for the objection to the Pennsylvania results despite the fact there is no objective evidence of allegations of fraud or stealing of the election. Of those seven, six (Hawley, as well as Mississippi's Cindy Hyde-Smith, Wyoming's Cynthia Lummis, Kansas' Roger Marshall, Alabama's Tommy Tuberville and Florida's Rick Scott) were elected or appointed between 2018 and 2020. (The lone exception was Texas Sen. Ted Cruz, who was elected in 2012 but badly wants to run for president in 2024.)
While pundits like to debate over who really controls the Republican Party now, the actions of the likes of Blunt and Portman say it all: This is Donald Trump's Republican Party. And the past GOP establishment isn't really welcome.