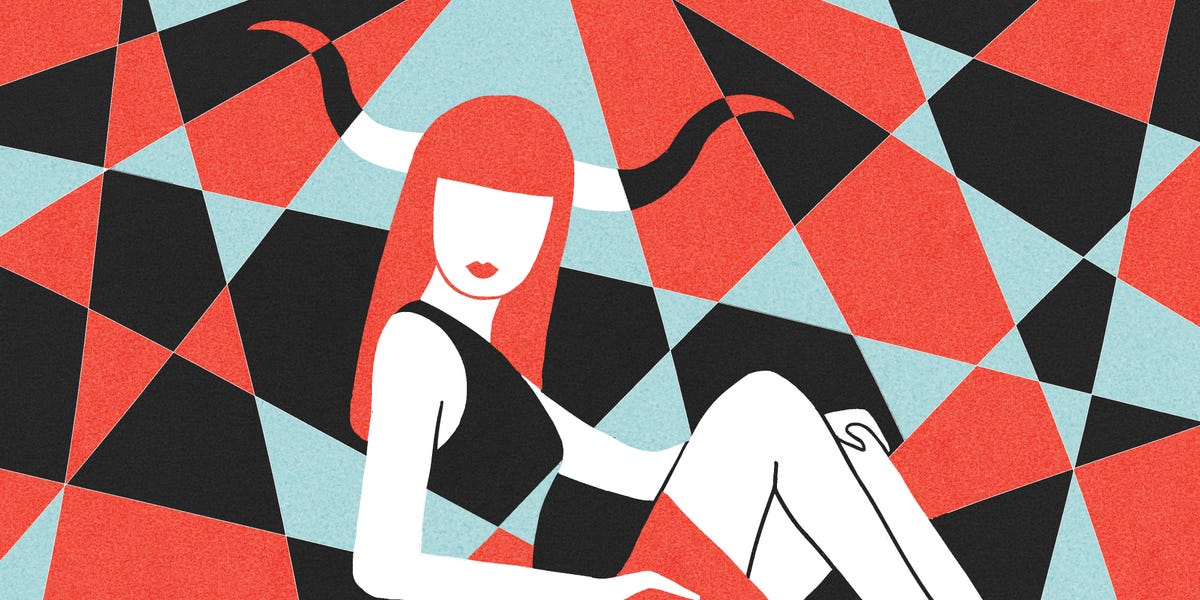 WEEK OF July 5 – 1 1, 2021
As a Taurus, you're always prepared to defend your values—and your well-appointed turf! Early this week, your protective instincts could flare when someone oversteps their bounds on a matter close to your heart. And by Thursday, July 8, you may feel like charging at the proverbial red cape when your ruler, vivacious Venus (in Leo), gets swiped by disruptive Uranus in Taurus and your combative first house. Just as you've been enjoying the sanctity of your Bullpen and strong bonds of good friends and family, this tense square can unleash some wild curveballs. If these were coming from a random person, it might be easy to excuse them (or just duck). But it's likely that your peaceful existence is being disturbed by someone you can't ignore, like a relative, roommate or young (or immature) person in your life. A little patience is one thing, but if they cross a line and disrespect your needs, speak up. It's essential that you don't let this go on so long that it becomes a neon pink elephant in your living room. And just for the record, this combustible square might make YOU a bit aggressive. Try to stay aware so you don't walk into someone's cleverly baited trap.
Creative solutions emerge on Friday, when the year's only new moon in Cancer charges up your friendly, cooperative third house. The Crab's watery vibes bring a tidal wave of empathy and soulfulness to everything you do. Starting this weekend, loosen the boundary between professional and personal. The stronger your connection to your work (or play), the more satisfaction you'll derive from it. This goes for the people in your life, too. Seek out prospective partners in crime that you feel a genuine affinity with. Since new moons bring fresh starts, a joint venture could prove profitable under this new moon of dynamic duos. But be true to your Bullish nature, Taurus, and don't rush to make anything official. Test the waters with a small project that will show you where your synergies mesh and where you need to work harder to find win-wins. If you're unified and still going strong by the corresponding full moon on January 17, 2022, you can shape your joint venture into something more permanent.
Messenger Mercury follows suit on Sunday, drifting through Cancer's nurturing waters until July 27. You're a bright presence over the next four weeks, and friends and intriguing strangers will flock to you. The local scene is a welcoming hive during this transit. Drop into new (and newly reopened) venues, download the calendar of outdoor events from street fairs to concerts in the park to kayak rentals at the lake. Got an idea for something you can organize yourself? Talk to local business owners to see who might be interested in (co)hosting your activity.
With your third house on fire, it's a rewarding time to pursue all kinds of partnerships. While Mercury here is more likely to attract a kindred spirit than a sexy soulmate, don't rule out every possibility. Friendship can be an ideal springboard for romance provided there's a physical attraction accompanying the genuine, "I see you" chemistry. But if you catch yourself forcing things, stop ASAP. As an earth sign (and a Venus-ruled one at that), you need to honor both your sensibility AND your sensuality. Relationships need to make sense on paper while also feeling like a "yes!" on a cellular, body-based level.
Media projects, from writing to podcasting, may consume your spare hours—who knew you had so much to say? If there's a book in you, Bull, thoughts will pour onto the page. Or maybe you have an invention or app that is ripe for development. All you need to do is reserve space in your calendar that's devoted solely to the project. That could be challenging during this in-demand, social cycle, but don't cheat yourself out of this potent and innovative window of time!
This content is created and maintained by a third party, and imported onto this page to help users provide their email addresses. You may be able to find more information about this and similar content at piano.io
Source link