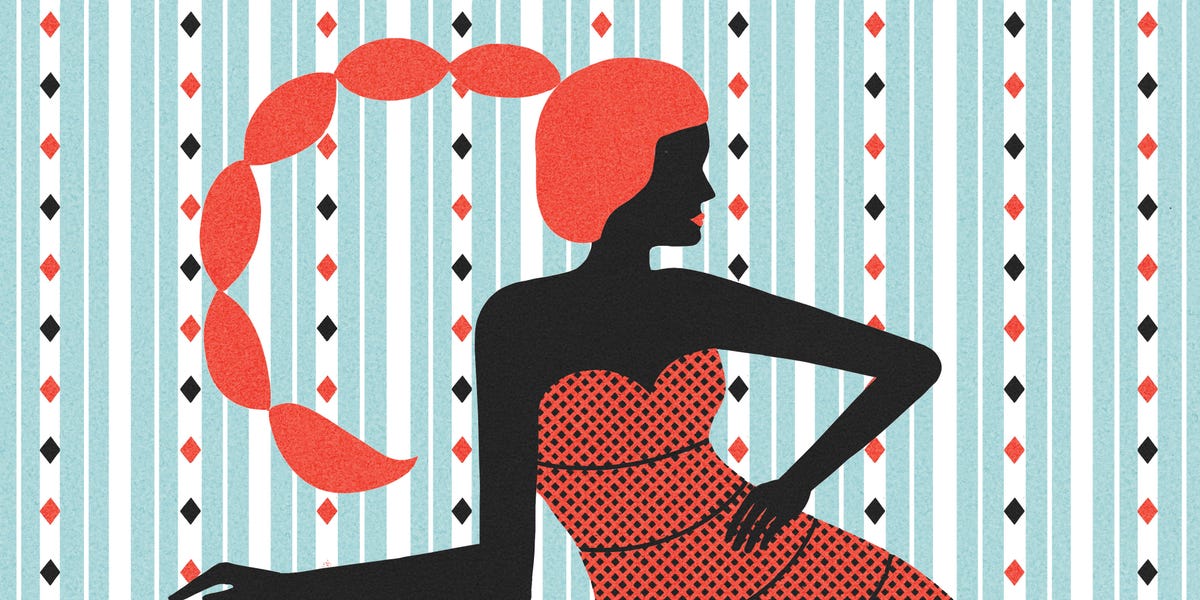 MONTH OF July
Wanderlust kicks into high gear this July as the Sun sails through Cancer and your exploratory ninth house until July 22. Though you may not be able to travel as far and wide as you'd like, you can still find plenty of ways to stretch far out of your comfort zone. Start with more open sharing: about your viewpoints, values and visionary ideas. During these uncertain times, the world needs your piercing and transformational insight like never before. If you've been in hiding, Scorpio, come on out! With go-getter Mars in Leo and your tenth house of ambition and status until July 29, you may be shocked at how much recognition your ideas attract! But no need to rush. Four of the five slow-moving outer planets (Jupiter, Saturn, Neptune and Pluto) are all in powered-down retrograde for the rest of summer. Plant all the seeds you want, but know that you may not reap their bountiful harvest until fall. When Leo season begins on July 22, you can start to put a master plan behind those lofty notions. The next day's Aquarius full moon, the first of a rare back-to-back duo, could bring a notable change to your living situation or a focus on Chateau Scorpio that spans the course of four weeks. A huge inner transformation is underway, and with expansive Jupiter also making a final lap through Aquarius from July 28 to December 28, you'll be shedding outmoded layers to reveal a brand-new you!
Mars, Saturn and Uranus butt heads in early July
Balancing the demands of your career against the pressure of your relationships is a challenge you can't avoid in the first few days of the month. Intensifying Mars is blazing through Leo and your ambitious tenth house until July 29, bringing long hours, short deadlines and, at moments, even shorter tempers. While the payoff might be worth the elbow grease, competitive Mars would prefer to have your complete focus on the job at hand. Unfortunately, that won't be possible on July 1, when the red planet locks into a tense opposition to restrictive Saturn in your fourth house of home and family. Your leadership is needed at Chateau Scorpio, a frustrating necessity that could make you wonder, "Do I ALWAYS have to be the grownup in the room?" Unloading responsibilities on loved ones might not be an option, but you can still call for professional support if you need to delegate. On July 3, watch for fireworks as Mars gets snared in a heated square with volatile Uranus, which is in your partnership zone. You may not see eye-to-eye with a key collaborator, or relationship drama could disrupt you from your mission. You'll need to be adaptable and open to totally new perspectives, even ones you hadn't considered. That doesn't have to mean scrapping all your hard work and starting over—but if it does come down to that, Scorpio, consider it. In some cases, it might be better to cut your losses and do this right than to force the wrong plan out the door just because you've invested time and energy into it.
The Sun is in Cancer until July 22
With the Sun in fellow water sign Cancer and your ninth house of travel, education and exploration until Thursday, July 22, you're ready to leave pandemic restrictions in the rearview and explore the wider world again. Is travel or an entrepreneurial project on your radar? Don't be surprised if you find yourself connecting with like-minded people all over the world or exploring possibilities far outside your comfort zone. Think big, new and bold under this expansive influence—this is THE time to take a calculated risk.
The July 9 Cancer new moon opens new doors 
Set your engine to "supersize," Scorpio! On Friday, July 9, the Cancer new moon greenlights a big launch or expansion. This is one of the year's best opportunities to start an entrepreneurial project, begin a course of study or travel. Anything you embark on now will manifest between now and the January 17, 2022, Cancer full moon. Where in your life could you stand to take a calculated risk or escape the familiar? Bring a sense of wonder and adventure to all you do, and let your curious side take the wheel.
Chiron turns retrograde on July 15
Have you gotten a little too obsessive about your health or a control-related matter? On July 15, healing Chiron turns retrograde (backward) in your work and wellness sector, calling for a more balanced approach to daily routines. It's smart to read up on the benefits of a plant-based diet and foam rollers, for example. But if you're approaching your practices from a place of fear, use this cycle to turn the tide. The same goes for any micromanaging that you're doing. Are you afraid everything will fall apart if you don't keep a tight grip? Seek a more empowered way to deal with this matter before Chiron pivots forward on December 19.
It's Leo season starting July 22
It's ready, set, go when Leo season starts on Thursday July 22, activating your tenth house of career, success and well-earned recognition. With the Sun in this goal-driven sector for the next month, your ambition is dialed up. Make a master plan and start tackling your responsibilities—or better yet, delegate them while el Sol heats up this managerial zone. Slide into #boss mode and make sure you're supported from above as well, whether that means you join a formal mastermind, work with a coach or team up with a mentor. The tenth house rules fathers and men, so an important male-identified person in your life could figure into events over the next four weeks.
July 23 brings the first of a rare duo of Aquarius full moons
Before you plunge into full-on Scorpio ambition mode, pause for a personal cause. On Friday, July 23, the Aquarius full moon beams into your fourth house of home, family and emotional foundations. This shines a double spotlight on domestic affairs because August 22 will bring a rare second Aquarius full moon. Are you looking at a possible move, expanding your family or making renovations? Your living situation could undergo a big change over the next four weeks. Explore your options, from a home purchase to relocation to new ways of letting down your guard. This heart-opening double lunar lift could help you connect from a more vulnerable place, especially with your mom or a female relative. A nurturing person who's not afraid to be themselves could also figure into events. Whatever's coming to the surface now has been brewing since the Aquarius new moon of February 11. 
Jupiter retrograde backs into Aquarius on July 28
On July 28, expansive Jupiter, which has been retrograde in Pisces and your romance zone since June 20, will reverse into Aquarius and your domestic fourth house until December 28. Jupiter first moved into Pisces on May 13, bringing you out of your shell and sparking your flirty, creative side. It's been a fun "coming out of hibernation" month, but for the rest of the year, home and family will command the better part of your attention.
Fold those social butterfly wings inward again, especially while Jupiter is retrograde until October 18. With Saturn also retrograde through October 10, you may need to address a longstanding household issue, whether that's conflict with a roommate or a relative, or an important home repair. Are you making the best possible use of your space? Some savvy reconfiguring of rooms or furniture swaps could transform your home. Try an app like Houzz that lets you simulate a floor plan and measure the furniture you're considering before you invest.
With philosophical Jupiter retrograde, it's time to really drill down to the root of a family conflict, especially with a female relative (possibly your mother or a child). When was the seed of discontent first planted? Retrace the path and consider where agreements may have been violated or divergent paths began. If things are really stuck, consider working with a family therapist.
Plans to move, redecorate or renovate might need to be scaled back or put on pause until the last quarter of 2021. Use this time to research your options. Rent an Airbnb in an area you're considering before just packing up and relocating. That way, you'll know what day-to-day life feels like there. While this cycle won't always be easy, it's an opportunity to firm up the foundation of your life, build a nest egg and plant strong roots. When Jupiter returns to Pisces and your romantic fifth house at the end of the year, you'll be much more anchored.
Venus and Mars are in Leo for most of the month
With love planets Venus and Mars in Leo and your future-minded tenth house, you'll crave stability this month. Romantic Venus is here until July 21, Mars until July 29. Lock in some long-term plans or find out whether you both want the same thing moving ahead. While it's impossible to know exactly what's coming down the pike, thinking or talking with your love interest about your goals for the future can be a major turn-on now. Hello, power couple! If you're unclear about your partner's intentions, it's more than fair game to ask. Single? Venus and Mars in creative Leo can help you come up with fresh approaches to meeting solid prospects, perhaps through industry events—yes, even the virtual ones.
Venus enters Virgo on July 21
The pleasure of connecting doesn't have to be limited to just one person. When flirty Venus moves into your eleventh house of friendship from July 21 to August 16, fill your tanks with unconditional love instead of looking to just one person to sweep you off your feet. Being around kindred spirits, whether there's any romantic chemistry or not, brings a different kind of inner peace and happiness. And hey, who says friends can't turn into more later on?  Single Scorpios could start to see a platonic person in a new light or hit the swiping motherlode on a dating app. Virgo energy can make you a bit fussy, but give serious suitors a chance. Couples should make time to hang out more with mutual friends, co-hosting parties or hitting those last summer festivals and outdoor concerts. Keep it light, with a heavy emphasis on FUN!
Mars joins Venus in Virgo on July 29
With lusty Mars, your cosmic co-ruler, joining Venus in your tech-savvy eleventh house, you could have some spicy encounters with people you meet online. Between now and September 14, open your mind to unconventional matches and people who are a little quirky yet authentic. This could draw out YOUR more independent and eccentric side (and that's a good thing). While Scorpios always like to preserve an air of mystery, Mars in Virgo helps you be more upfront about your preferences and values. This will help you filter out people who aren't good matches. For couples, this Mars cycle can inspire you to team up around a shared vision or a cause you both believe in. 
Dream big, Scorpio! Not only is the Sun in Cancer and your visionary ninth house until July 22, but there's a new moon in Cancer on July 9, sparking an urge to learn, grow and take a risk. An indie business idea could scale into a full-on venture over the next six months if you take some (calculated) leaps of faith now. Need to enhance your skills and qualifications? Sign up for a course to get certified in your field or to take an online marketing workshop that will teach you how to stand out from competitors. A long-distance connection could widen the scope of your audience, so think globally! Luck falls closer to home on July 23, when the first of two rare, back-to-back Aquarius full moons beams into your domestic fourth house. Got a cottage industry brewing? Need to spruce your WFH space after a year-plus of Zooming from the corner of your bedroom? This full moon, and its twin on August 22, will support those efforts and help you strengthen your financial foundation. Build that nest egg, Scorpio!
Love Days: 26, 4
Money Days: 11, 20
Luck Days: 9, 18
Off Days: 29, 6, 16
This content is created and maintained by a third party, and imported onto this page to help users provide their email addresses. You may be able to find more information about this and similar content at piano.io
Source link