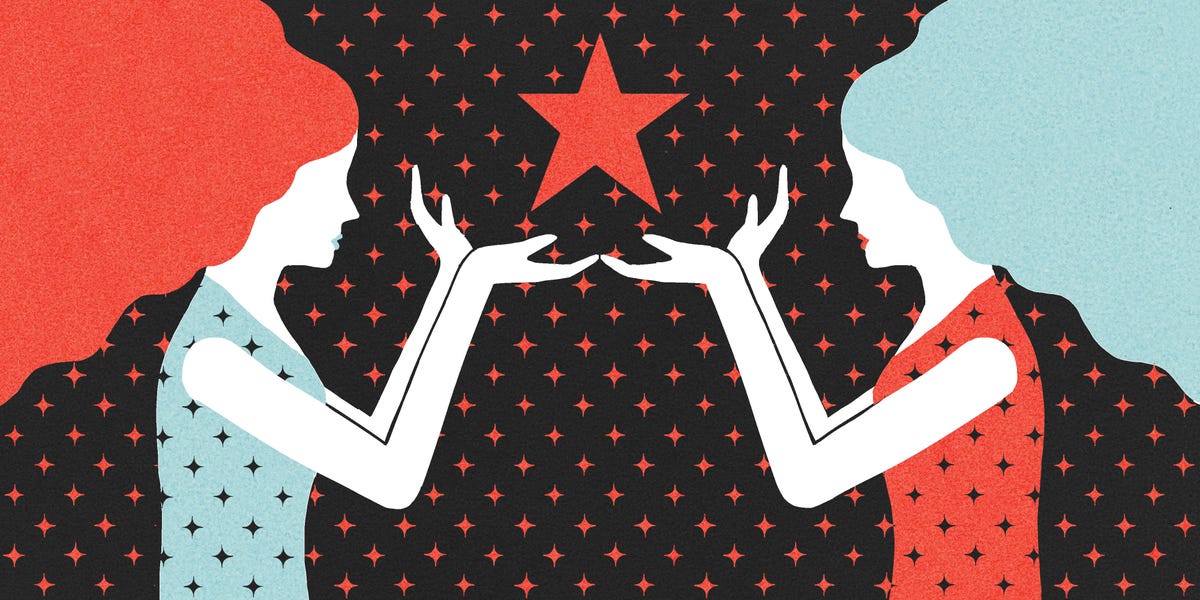 MONTH OF July
Time to get cracking, Gemini! The first three weeks of July can be productive and profitable if you follow a simple plan. Less is more until July 22, and you're ready for some certainty after June, when your ruler, Mercury, spent most of the month in a signal-scrambling retrograde (in Gemini no less!). But even though Mercury's back on track, you still want to pace yourself. With four of the five slow-moving outer planets also retrograde this summer, a measured approach is best. Focus on streamlining your routines, getting your budget and schedule in order and creating new habits that will keep you balanced, especially near the July 9 Cancer new moon. Later in the month, Leo season begins, activating your communication zone. As your social side makes a comeback, you can spread the news of your innovative ideas, especially when the Aquarius full moon illuminates your visionary side. The universe might gift you an opportunity to debut your novel concepts internationally or explore a business possibility that could reach global scale.
Mars, Saturn and Uranus butt heads in early July
Confusion alert! The first three days of the month could find your head spinning with racing thoughts that morph quickly into frustration. Aggravator Mars in Leo and your communicative third house through July 29 is already sharpening your tongue with sarcastic barbs and incendiary statements. You might even unconsciously be LOOKING for a fight just to release all that tension. 
But you could pop off on the wrong person this July 1, when Mars opposes authoritative Saturn in your ninth house of wisdom and big-picture perspectives. Take the high road—and if possible, the silent one—or find an outlet to safely vent that won't burn a bridge. 
When Mars locks into a tense square with volatile Uranus in Taurus and your passive-aggressive twelfth house this July 3, anger you've been holding in could come rushing out. Keep tabs on your mental and emotional state today, Gemini. Are you putting too much pressure on yourself? Your expectations of others could also be unrealistic. If you're feeling polarized from people, shift gears and try to forge understanding. That probably means taking a radically different approach than the shouting matches or stonewalling you've attempted. 
The impact of speedy Mars and cautious Saturn's opposition can be like having one foot on the gas, the other on the brake. Throw in Uranus, and there's a turbo engine that makes this vehicle even harder to control. Prevent whiplash and accidents by slowing down and thinking before you speak. Aim to be mature yet direct about your needs. And remember that in any good negotiation, listening is more important than talking! 
The Sun is in Cancer until July 22, heating up your money zone
With the Sun in empathic Cancer and your second house of hard-earned financial rewards until Thursday, July 22, it's time to start turning June's juicy Gemini-season epiphanies into something tangible—and did we mention profitable? Get productive and into a new consistent routine by prioritizing one or two key projects that get the lion's share of your attention. Feel free to progress with "summer hours" in mind. Slow-moving giants Jupiter, Saturn Neptune and Pluto are all powered-down in retrograde motion (followed by compassionate Chiron mid-month), serving you a welcome opportunity to step back and examine bigger-picture issues. Think about scaling, tweaking and adjusting—no need for radical changes that might upset your steady march to board the money train.
The July 9 Cancer new moon renews your finances
The arrival of the annual Cancer new moon on Friday, July 9, brings the first glimmer of a new financial chapter. As these fresh-start moonbeams activate your second house of work, finances and grounding habits, security is on your mind. (Just because Geminis love novelty doesn't mean you don't crave predictability as well.) This new moon could open the window for a new client, a fresh source of money or an exciting work opportunity. As with all new moons, look for anything you launch to manifest between now and the corresponding Cancer full moon, which will be on January 17, 2022. Where would you like to be by the end of the year with your career satisfaction, daily routines and financial stability? Set intentions and write them down for added power.
Chiron turns retrograde on July 15
Are your friends a reflection of your highest self…or your Achilles heel? Healing Chiron turns retrograde (backward) on July 15—a journey that starts in your eleventh house of social networks. You might realize that you've aligned with certain people who trigger your insecurities. Or maybe you have a few "coattail jockeys" coasting along on YOUR accomplishments. During this cycle, you may pull back, choosing to spend your precious free hours with kindred spirits who are on your wavelength. By December 19, when Chiron corrects its course, you could be surrounded by a truly supportive squad.
Mix it up! It's Leo season starting July 22
On Thursday, July 22, Leo season roars onto the scene as the Sun visits this bold section of the sky until August 22. What message do you want to share, Gemini? Do you have a project that you're excited about or a new interest you want to share with friends? As this fierce and forthright energy floods your communication zone, pump up the volume on all your efforts to get the word out. Have you been toiling away on a clever project with your unique Gemini stamp? Start the marketing machine, from social media posts to an email blast to possibly a savvy sales page explaining your offerings.
The next four weeks supercharge your social life, making this a great time to commune with kindred spirits and hunt down new hotspots in your 'hood. Do you have a favorite newly opened local hangout? Invite people to that new pop-up cafe or market you love. Even better? Host an event there. You'll have fun AND earn bonus karma points for supporting an area business. If you're an artist or performer, a neighborhood business or summer open-air market could be a great place to share your work.
July 23 brings the first of a rare duo of Aquarius full moons
With the arrival of the full moon in Aquarius and your ninth house of global connections, expansion and exploration, you could entertain an opportunity—perhaps out of the blue—to travel, start a new business venture or share your talents on a global scale. Look back to the February 11 Aquarius new moon for clues about what could manifest today. The seeds of a visionary idea could come full circle and develop into a bigger vision. There's even MORE good news on that front: This year, the skies will serve up a rare second Aquarius full moon on August 22. Considering a leap of faith, like an indie business launch or a return to school? This doubleheader of Aquarius full moons will put extra fuel in your tank.
Reconnect to your vision: Jupiter retrograde backs into Aquarius on July 28
Success is a wonderful thing, but have you lost sight of your loftiest vision? On July 28, expansive Jupiter, which has been retrograde in Pisces and your career zone since June 20, will reverse into Aquarius and your enterprising ninth house until December 28. Jupiter first moved into Pisces on May 13, catalyzing your tenth house of success and professional expansion. You may have been offered prominent opportunities—from buzzworthy media appearances to a fancy new title to a chance to pitch a plum client.
For the next five months, Jupiter will travel through Aquarius, reminding you to put some soul into your goals—and to think outside the box, as Geminis do best! While Jupiter is retrograde through October 18, that could take extra effort.
If you've got a brewing startup business or book idea—or one you abandoned a while back—Jupiter retrograde is a great time to dust it off. Sign up for an online course to learn necessary skills or to workshop your manuscript. Develop your marketing plan or refresh your branding. With both lucky Jupiter AND disciplined Saturn in Aquarius until the end of 2021, you're primed to take a calculated leap of faith. How about a holiday season or early 2022 launch for that grand-slam idea?
Venus and Mars are in Leo for most of the month
Your Gemini flirting skills are in rare form for most of July as the love planets visit Leo and your third house of communication and playful encounters. Romantic Venus is here until July 21; lusty Mars until July 29. Variety is always the spice of any Gemini's life, so single Twins might find themselves talking to multiple prospects at once, exploring your options and keeping it light. Coupled Gems could bicker more, but on the upside, the diplomatic powers of Venus mixed with assertive Mars will help you get long-standing topics into the open so you can clear the air. Rev up your social life, no matter what your status. Being in the energy of dynamic people, novel ideas and kindred souls lifts your spirits and makes you that much more attractive! 
Venus enters Virgo on July 21
When romantic, beautifying Venus settles into your domestic fourth house from July 21 to August 16, love turns cozy. Nesting with your favorite plus-one, tackling a home reno project or catching up on self-care solo become much more your speed. Does the ambience of your household feel inviting enough for love and restoration? If not, get to sprucing—and reward yourself with a lovely dinner party or hosting your favorite family members. If you're not living with your S.O., consider this your cue to swap front-door keys or hunt for an adorable apartment to share. Invite more "yin" and receptive energy into your world by simply slowing down and being present. Touches like soft lighting, sensual (and natural) fabrics and a great surround-sound speaker system can bring even more of that in.
Mars joins Venus in Virgo on July 29
But before you get TOO settled, take note. Spicy Mars leaps into Virgo on July 29, joining Venus in this domestic zone until September 14. Things at Chateau Gemini could get hopping—and a little intense. If you're thinking of hosting houseguests or renting your pad out for Airbnb income, screen the prospective visitors with care. You want the fun and lively folks there, but not those who edge into the terrain of "hotel after-party" or demanding divas. If you haven't started that ambitious decor upgrade, Mars will motivate you to start measuring and collecting fabric or paint swatches. Singleclass="body-el-link standard-body-el-link" Gems, check out our Home Reset course (https://homereset.co) for a full tutorial on using Feng Shui to invite love through your door. Relations with a key woman, possibly your mom, could get strained during this cycle. Be careful how much you confide in this person about your love life. If you don't WANT their opinion, resist the temptation to overshare! 
Make it rain! On July 9, the year's only Cancer new moon beams into your work and money sector, catalyzing your cash flow and bringing a fresh burst of opportunity to your earned-income sector. If you're ready to ask for a raise or pitch a new client, go for it. Assertive Mars in Leo is heating up your communication zone until July 29, helping you find the confidence to make that ask. But if you still need to gain a few more skills or achieve a couple milestones, meet with any powers that be to plot out a roadmap. Set checkpoints for when you CAN have a salary or performance review in the next six months. Getting on the same page is key! The August 22 Aquarius full moon beams into your ninth house of entrepreneurship and higher education. This is the second of this year's rare two full moons here (the first was July 23). Contemplating a return to school, opening an indie business or marketing your own educational programming? This lunar lift helps you take a leap of faith…and launch.
Love Days: 16, 20
Money Days: 26, 9
Luck Days: 6, 24
Off Days: 4, 18, 22
This content is created and maintained by a third party, and imported onto this page to help users provide their email addresses. You may be able to find more information about this and similar content at piano.io
Source link