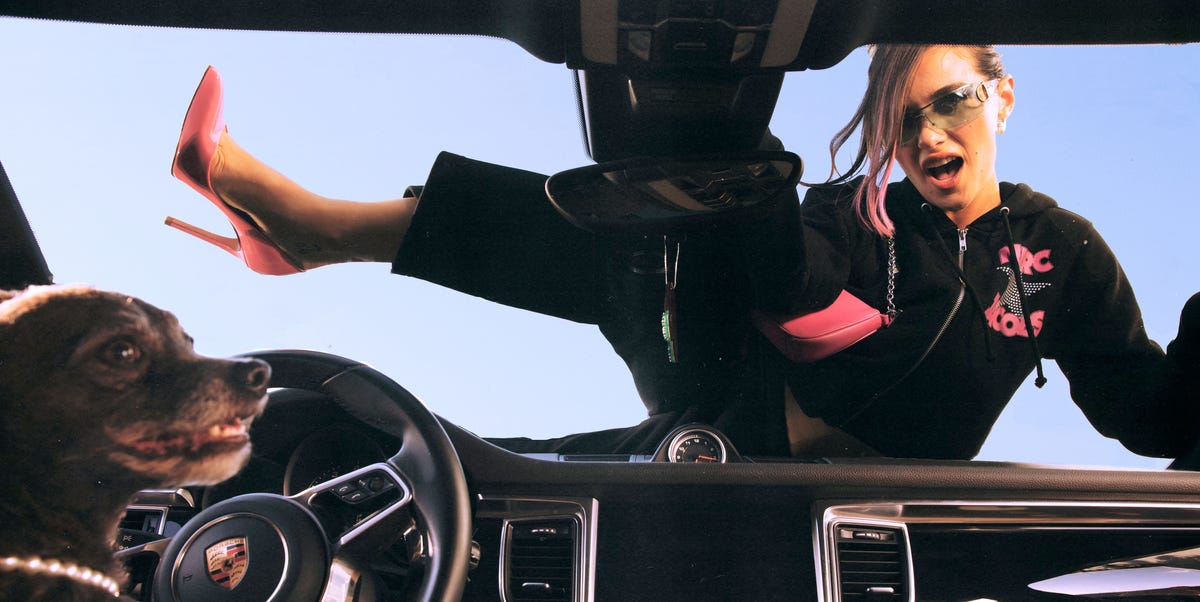 August brings about the very best that summer has to offer: hot days, the unbridled confidence of Leo season, and the chance to rock your most summer-ready outfits before fall takes over. Watch this space as the indisputably best month of summer promises to deliver on fashion news, launches, and collaborations.
Marc Jacobs Debuts Devon Lee Carlson Capsule Collection
Who: Marc Jacobs
What: Collaboration with Devon Lee Carlson
Where: Online at marcjacobs.com and in stores at Marc Jacobs Madison Avenue and Melrose Place
Why: In honor of Carlson's birthday, Marc Jacobs has joined forces with the designer and bona fide Cali cool girl to create a line of RTW and accessories influenced by her childhood—specifically, the early aughts, which are undeniably back in vogue. Her unique sense of style and creativity come to life in the form of baby tees, ruched slip dresses, and a re-release of an archival Marc Jacobs bag that Carlson herself bought years ago. Her own doodles—and even her dog—also make an appearance via printed tees, making this collaboration that much more personal.
Tod's Releases Graffiti Capsule
Who: Tod's
What: Graffiti capsule collection
Where: Online at tods.com and in Tod's stores worldwide
Why: Tod's, the Italian brand heralded for handcrafted and timeless leather goods, is expanding its visual vocabulary with the newly launched Graffiti collection. Inspired by street art and the pulse of creativity found in this form of self-expression, Tods has emblazoned handwritten graffiti onto its signature bags and shoes with drawings by Creative Director Walter Chiapponi. The rebel spirit of street art juxtaposes perfectly with the clean lines of the brand's leather goods, making a statement without sacrificing sheer quality.

Proenza Schouler Collaborates with Birkenstock
Who: Proenza Schouler
What: Autumn-Winter 2021 collaboration with Birkenstock
Where: Online at proenzaschouler.com, birkenstock.com, and select global retailers
Why: New York fashion brand Proenza Schouler has teamed up with Birkenstock for another collaboration, continuing its relationship with the legendary German shoemaker. Designers Jack McCollough and Lazaro Hernandez of Proenza Schouler stated the collaboration came from wanting a shoe to wear quite literally everywhere: "We want these shoes to be walked in, not just in the country or on the beach, but we wanted to create something that is polished and durable enough for everyday life around the city," the press notes read. Durable and versatile, the latest iteration of Birkenstock sandals features slick colors and patent leather with contrast stitching. NYC-based musician King Princess stars in the campaign, showing off the sleek styles that will take you truly anywhere.
This content is created and maintained by a third party, and imported onto this page to help users provide their email addresses. You may be able to find more information about this and similar content at piano.io
Source link