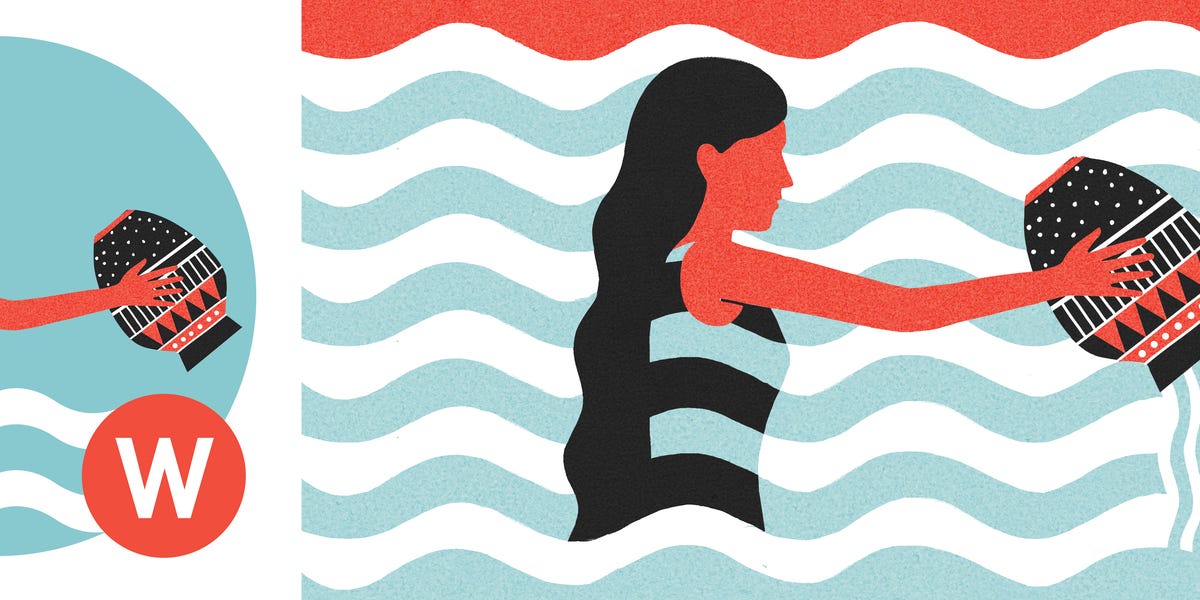 WEEK OF July 5 – 1 1, 2021
Relationships have been accelerating in all kinds of directions ever since Venus joined Mars in Leo on June 27 (until July 21). But hang on to the safety bar this Thursday, July 8. (Yes, even if you feel like throwing your hands in the air.) Your cosmic ruler, radical Uranus, throws a curveball at Venus from your emotionally charged fourth house, which could take you on an unanticipated loop-de-loop. If everything gets turned upside-down, know this: It's only temporary. Problem is, you could lose all perspective in the moment. Spinning out in fear, anxiety—or pulling back because you feel overwhelmed—may be a perfectly natural response. But make sure you're not taking it out on the people closest to you.
Even if everything appears to be on stable ground, stay aware. With erratic Uranus in your hypersensitive fourth house, moods may swing wildly and with little provocation. What you laughed off as no biggie in the past could suddenly feel like a raging offense! If you need space, take it. The last thing you want to do is explode on someone you adore because you were afraid to ask for some time alone. Same holds true if you're feeling needy. Pull back and reclaim your own center early this week. You don't have to process everything alone, just seek support OUTSIDE of any charged relationships. Relatives may serve as the wisest gurus, but if you're worried about family gossiping, pour out your feelings to a compassionate friend who can help you see this all from a pragmatic perspective.
Friday puts some wind in your wellness sails, when the year's only new moon in Cancer activates your salubrious, systematic sixth house. New moons bring fresh starts, so even if your recent "juice" of choice comes in a six pack, you can switch it up now. This new moon is the official kickoff to your clean, green living campaign. You don't have to become a teetotaler, Aquarius. Pick a few habits you'd like to adopt and stick to them. Add a smoothie to your morning routine, for instance, and give up foods with processed sugar and flour until the end of the month (for starters). Don't waste one second beating yourself up for past "transgressions." The power is in the NOW, and the trick to staying motivated is focusing on your personal objectives, like training for a half marathon or breaking a food addiction. (Notice we didn't say, "Lose X pounds." Negative motivation and body shaming seldom lead to sustained change.)
Not only will Friday's new moon kick off an inspired six-month cycle, but on Sunday, mindful Mercury decamps to Cancer, too, activating that same vitality-boosting zone. Consider this your second cue of the week to recommit to taking outstanding care of yourself. When your friends are heading out for barbecue, bring your own healthy food to toss on the grill. And if you've had any nagging aches and pains, make the appropriate appointments—including the dentist if you're overdue! Social Mercury could also spur the start of a healthy relationship with someone else. Who's trying to catch your eye after outdoor yoga? Could your S.O. be your workout buddy as well as your bedroom buddy? Blurring the lines between romance and wellness can only be a good thing now.
The sixth house also rules your work, and thanks to Friday's new moon and Mercury in this zone until July 27, important eyes will be observing you. Be accountable to yourself, and with your high standards, you'll be sure to impress with your deliverables. Little things count now, so say "yes" a lot more than "no." That said, make sure you have the time and energy to follow through on your commitments. The last thing you want to do is agree to something unrealistic and have to bow out at the last—critical—moment.
This content is created and maintained by a third party, and imported onto this page to help users provide their email addresses. You may be able to find more information about this and similar content at piano.io
Source link