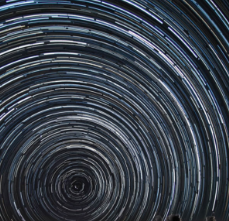 The total value of the world's ten most valuable champagne and wine brands has declined by 10%, from US$7.4bn in 2020 to $6.7bn in 2021. Despite a 10% value slide year-on-year, Moet Hennessy's Moet & Chandon has held on to the number one spot, once again beating out Chinese winery Changyu.
Another of the company's Champagne brands, Dom Perignon, slides one spot to sixth despite being the only brand in the top ten to record a value increase over last year, up 2%.
Elsewhere in the top 10, Henkell Freixenet's Henkell brand leaps three spots to third position while E&J Gallo's Barefoot leapfrogs Treasury Wine Estates' Lindeman's into seventh.
Finally, Chilean wine brand Concha Y Toro has ridden a year-on-year sales uptick to land just outside the top ten with a valuation of $293m.
Methodology
1. Review brands' existing royalty agreements and analyse how brands impact profitability in the sector versus generic brands, resulting in a range of possible royalties that could be charged for them in the sector (for example a range of 0% to 2% of sales).
2. Examine three of the brand's metrics to establish a strength score out of 100 which contributes to total brand value:
'Inputs' – activities supporting the future strength of the brand
'Equity' – feedback from market research and other data partners
'Output' – performance measures such as market share
3. The strength score (point 2) is then applied to the royalty range (point 1) to give a royalty rate. For example, if the royalty range in a sector is 0%-to-5% and a brand has a Brand Strength Index score of 80 out of 100, then the royalty rate of this brand will be 4%.
4. Determine brand-specific revenues estimating a proportion of parent company revenues attributable to a specific brand.
5. Determine forecast brand-specific revenues using a function of historic revenues, equity analyst forecasts and economic growth rates.
6. Apply the royalty rate to the forecast revenues to derive brand revenues.
7. Brand revenues are discounted post-tax to a net present value which equals the brand value.
Why 'disaster' is no exaggeration for France's wine industry – Click here for a Just Drinks comment