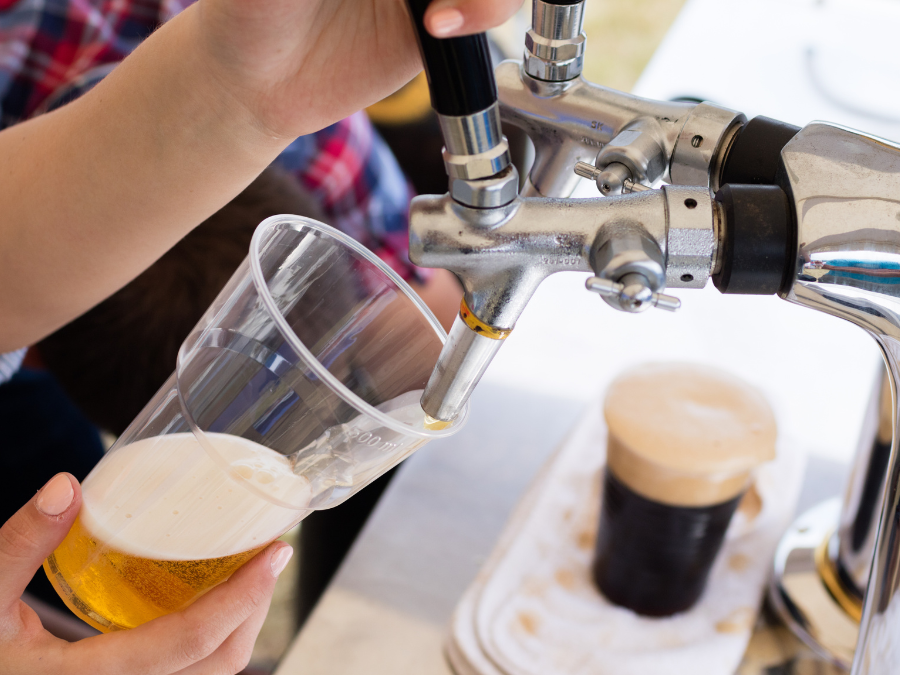 UK trade and consumer beer organisations The Society of Independent Brewers and the Campaign For Real Ale have teamed up to urge the Government to reformulate a tax break on beer and cider served in draught format, warning that current proposals risk excluding small producers from benefitting.
In a jointly-issued statement, The Society of Independent Brewers (SIBA) and the Campaign for Real Ale (CAMRA) argued the decision to only include beer and cider packaged in containers of 40l or more would mean many of the country's small and independent producers would not receive the tax break. The organisations are pushing for the duty relief to apply to all draught beer and cider packaged in containers larger than 20l.
Twenty-litre and 30l keg formats are more commonly used by smaller and independent brewers in the UK, either to ensure freshness or because they do not have the logistics to ship their product nationally. Many couriers will not accept products in containers larger than 30l.
CAMRA chairman Nik Antona called the decision a "massive oversimplification" that needed rethinking to "keep fresh cask ale and real cider alive and thriving up and down the country".
To support the campaign, CAMRA has undertaken research with pubs and bars across the UK, which it says shows almost half (46%) of venues can only buy some of the beer and cider they want in containers of under 40l. The campaign group says 34% of licensees choose to stock products in containers less than 40l to improve the quality and choice of products in their venues.
"If we are to see the benefits of this bold new policy, the Treasury needs to make a small change to their plans and apply this new rate of tax on containers of 20 litres or over," Antona added.
SIBA – the trade body representing small and independent brewers in the UK – echoed CAMRA's calls.
"The new draught rate could be a gamechanger for small brewers, pubs and beer enthusiasts, helping the sector to recover from the devastating impact of the Covid-19 pandemic," said the organisation's chief executive James Calder. "But, to do so, it is imperative that the Treasury includes all the containers that small brewers and community pubs use.
"To ensure that the freshest beer is served in pubs, many small brewers use smaller 20 and 30-litre containers which are currently excluded from the scheme. This is the Government's opportunity to stand up for the sector by making it 20 and ensuring everyone can benefit."
Last month, CAMRA wrote to the UK treasury urging it to increase the permitted minimum juice content of cider to 50%. The country's current tax rules state that cider must contain at least 35% juice.
Just Drinks presents 'The 24th Annual International Beer Strategies Conference' on 4-6 October
The post UK beer industry bodies unite over calls to include small brewers in tax break appeared first on Just Drinks.
Source link