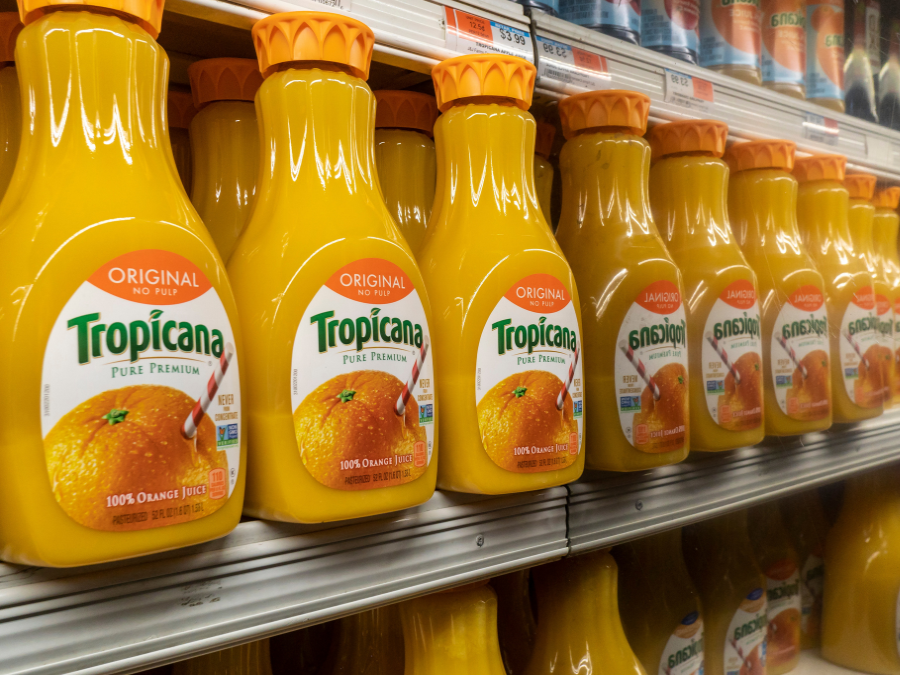 Tropicana Brands Group (TBG) – the newly formed joint venture between PepsiCo and private equity group PIAP – has added to its executive team with the appointment of its first chief financial officer (CFO) and CEO for Europe.
The group, which markets, manufactures and distributes brands including Tropicana, Naked, and Copella across North America and Europe has announced the hiring of William J. Kelley, Jr. as its CFO and Rogier Smeets as CEO, Europe. Smeets will join the TBG C-suite on June 13, with Kelley making the move at the end of the month.
Kelley joins TBG from private food label company Treehouse Foods, where he has spent the last six years, most recently in the role of executive vice president and CFO. The 30-year industry veteran has also spent time in an executive capacity at The Kraft Heinz Company and The Hillshire Brands Company.
Smeets, meanwhile, comes to TBG via plant-based consumer packaged goods company Upfield where he held leadership positions including President, Europe. Prior to Upfield, he worked at Unilever in marketing and commercial functions across regions including Europe, the US and Asia.
"I'm thrilled to welcome both Bill and Rogier to Tropicana Brands Group," said the group's recently appointed CEO Glen Walter. "I'm confident we will benefit greatly from the addition of them both given their deep knowledge of and experience in the food and beverage industry and their shared commitment to operational and executional excellence that we are striving for as we continue to stand up our organisation."
TBG came into being earlier this year after PepsiCo sold off North American control of the Tropicana Naked, Copella and Punica juice brands to PAI Partners in August 2021 for US$3.3bn.
Under the terms of the deal, PepsiCo retained a 39% interest in the J-V with PAI, as well as the distribution rights for the brands in the US.
Is the soda market in danger of going flat?
The post Tropicana Brands Group expands senior team with CFO and European CEO hires appeared first on Just Drinks.
Source link