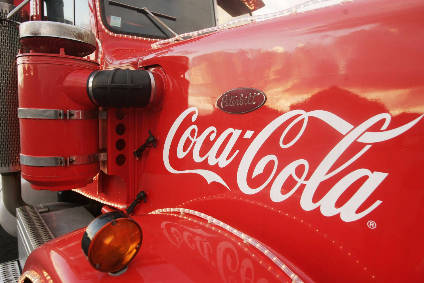 The Coca-Cola Co is considering an appeal after a US court reportedly supported a government bid to claim more than US$3.3bn in taxes.
The court backed the US Internal Revenue Service (IRS) in arguing that Coca-Cola placed too much of its profits in overseas operations instead of in the US, according to a report in the Wall Street Journal today. The ruling covered the tax years 2007 to 2009, and Coca-Cola could end up paying more if hit for subsequent years, the WSJ said, although the newspaper also reported that further calculations are needed to determine the final amount.
In a statement, Coca-Cola said: "We are disappointed with the outcome of the US Tax Court opinion, which we are reviewing in detail to consider its impact and potential grounds for its appeal. We intend to continue to vigorously defend our position."
Coca-Cola highlighted the tax case in its annual report, released in February. The group said the IRS was seeking to increase its taxable income for 2007-2009 and charge "approximately $3.3bn for that period, plus interest". The company said the penalty, if implemented, could have a "material adverse impact" on its finances.
Bang Energy's explosive fall-out with PepsiCo throws spotlight on coffee versus energy – Click here for a just-drinks comment
---
We Thank To Our Readers For Your All Contributes. We Still Seek Your Support In Pandemic CoronaVirus.
Donate Bellow For Better Future
Registered before? Log in to use your saved details.
If you registered an account, please enter your details below to login. If this is your first time, proceed to the donation form.