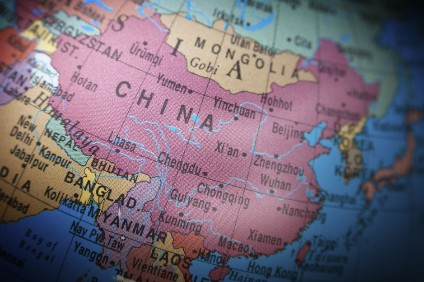 Earlier today, China's Ministry of Commerce (MOFCOM) advanced an on-going anti-dumping investigation into Australian wine with the announcement that, from tomorrow, bottled imports from the country will face preliminary tariffs of as much as 217%. Comments from the Australian wine industry that this was a disappointing outcome were, to say the least, an understatement.
China is by some distance the biggest market for Australian wine by value, accounting for 42% of all exports. This has come about through years of hard work winning over Chinese consumers, even before Australia signed a free-trade agreement with China that last year led to a tariff-free wine landscape. It helps that Australia produces the type of fruity reds that go down well in China, but Australian wine's visibility in the country has come a long way since I lived there more than a decade ago, when my local wine shop's nod to the region was nothing more than a couple of dusty bottles of Jacob's Creek Cabernet Sauvignon.
Major investment from large producers such as Treasury Wine Estates has paved the way, as well as painstaking efforts from smaller wineries, teams from which have travelled long and hard, meeting countless distributors around the country.
Wine Australia, the Government agency tasked with marketing the country's wine to the world, has also pumped money into attracting Chinese consumers. Over the past two years, the majority of an AUD50m (US$37m) fund from the Government to boost the global profile of Australian wine went towards consumers in China as well the US.
There is no doubt the tariffs, if they stick, will hurt Australian wine. The question is: How much?
One marker was the 11% drop in Treasury Wine Estates' stock price today, stemmed only by a halt in trading. Elsewhere, lessons may be learned from US whiskey, which recently also found itself caught up in trade wars not of its choosing. From 2018 onwards, tariffs from both an aluminium pricing spat and a Boeing/Airbus feud with the European Union have been placed on imports of American whiskey into Europe and China. Large players in the category, including Beam Suntory, which owns Jim Beam, and Jack Daniel's owner Brown-Forman lobbied hard but ultimately couldn't fight off punitive levies on imports, mostly around the 25% mark.
This month, spirits trade groups on both sides of the Atlantic put the damage from the tariffs into context. According to the Distilled Spirits Council of the US and SpiritsEurope, American whiskey exports to the EU are down 41% since June 2018. Meanwhile, retaliatory tariffs in the other direction have pushed up prices for US consumers. Consequently, US imports of Scotch whisky between October 2019 and August this year were down year-on-year by almost 34%.
Australian wine's situation in China is not directly comparable, but American whiskey's current plight does show wineries how damaging tariffs can be. The fact that Scotch is also hurting proves something else – when it comes to a trade war, everybody loses.
"China is certainly a worry" – just-drinks speaks to Treasury Wine Estates CEO Tim Ford
---